Kyle Toolan is a singer-songwriter based in Manchester, releasing his third song this year titled "For Me".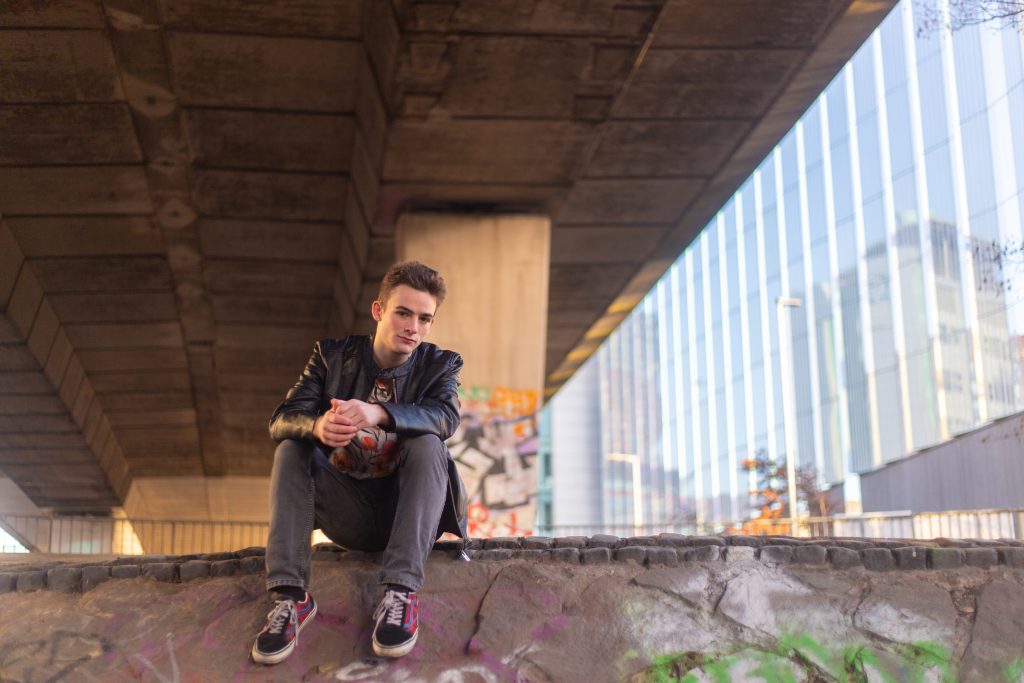 "For Me" is a short and catchy song in Kyle's signature melancholic style. This laid-back track draws you in with its beautifully layered harmonies and clever arrangement. Kyle's soft vocals create a welcoming contrast with the overdriven guitar and well-crafted lyrics. All of the elements of this song sum up to take you on a relaxing journey as you sit back and listen. "For Me" is a song that reflects on the complexity of being someone who is extremely ambitious at the same time as someone who struggles with the day-to-day.
You can see this contrast between these alternating states of mind when listening to the verses, as opposed to the pre-chorus and choruses. The verses focus on the day-to-day with lyrics such as "I untie my shoes because I'm running late", and the pre-chorus and chorus focus on the more ambitious state of mind with lyrics like "I will make it in the end, or I will die trying".
"For Me" was originally written as an experiment. Instead of writing a song with an acoustic guitar like he normally would, Kyle thought it would be interesting to write the song around the drum beat. After coming up with the drum beat, the rest of the song fell neatly into place. The whole process only took a couple of days.
Artwork designed by Wanda Roslyn Instagram – @anyonesghost_
"For Me" will be available on all major platforms from 28th April, and if you would like to see Kyle live, you can head to "Retro" on 17th May to see Kyle perform with his backing band for the second time ever.