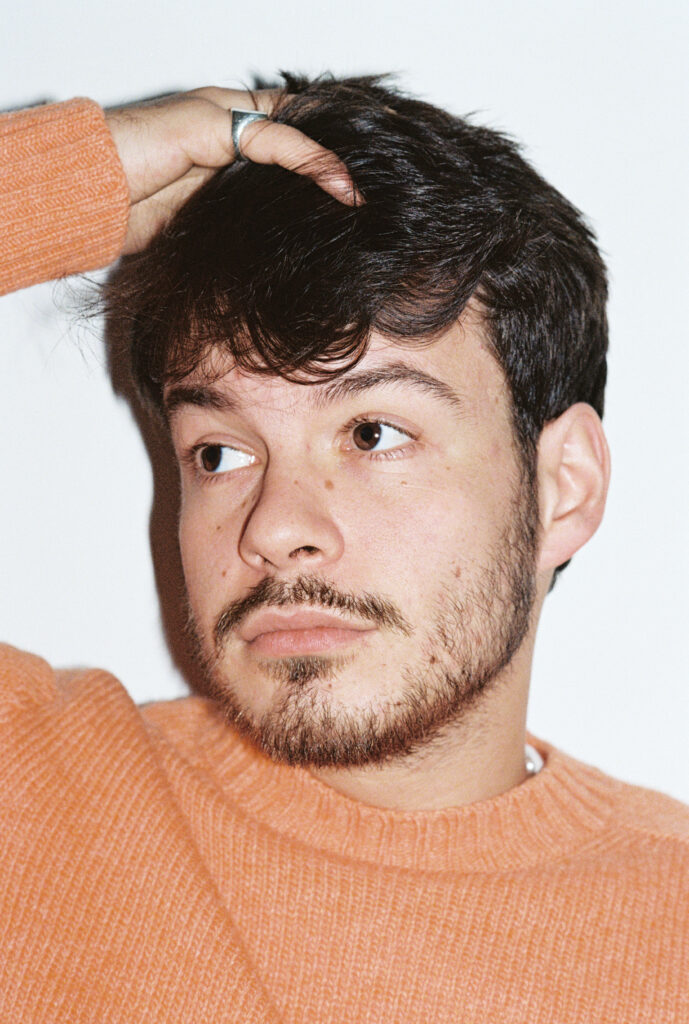 Singer/songwriter Alexander James O'Connor, better known as 'Rex Orange County', returns ahead of his new album Who Cares? with his single AMAZING with a video which has the vibe of a feel good cartoon. Teaming up with Benny Sings on the songwriting side, this is an uplifting track that only gives hope for the album to come.
The video follows a very literal glove puppet who is a milkman as he falls in love with his customer. The video is washed in summer tones, the antics are cartoony and it gives warm vibes.
It's true feel good music. Strings that make it feel epic in scope, yet the closeness of Alex's voice in the mix elicits intimacy that means the world to our milkman hand puppet.
Whilst slightly saccharine, there is nothing to hate about this song and video. It is charming, from the opening scene of a farmhouse in miniature, to the holes in the set where the puppeteer's hands go through and it feels genuine.
Warm and loving, Rex Orange County is marking his place as a young talent that hasn't lost his edge going into his third album. The new album is lined up to be an indie heartthrob album. This is a great taster of what is to come.
Rex Orange County's new Album is out March 11th.
Photo: PRESS