Tyla is South Africa's answer to Olivia Rodrigo. The pop singer is on the verge of becoming a pop star as she begins her quest to "be the biggest popstar of my time".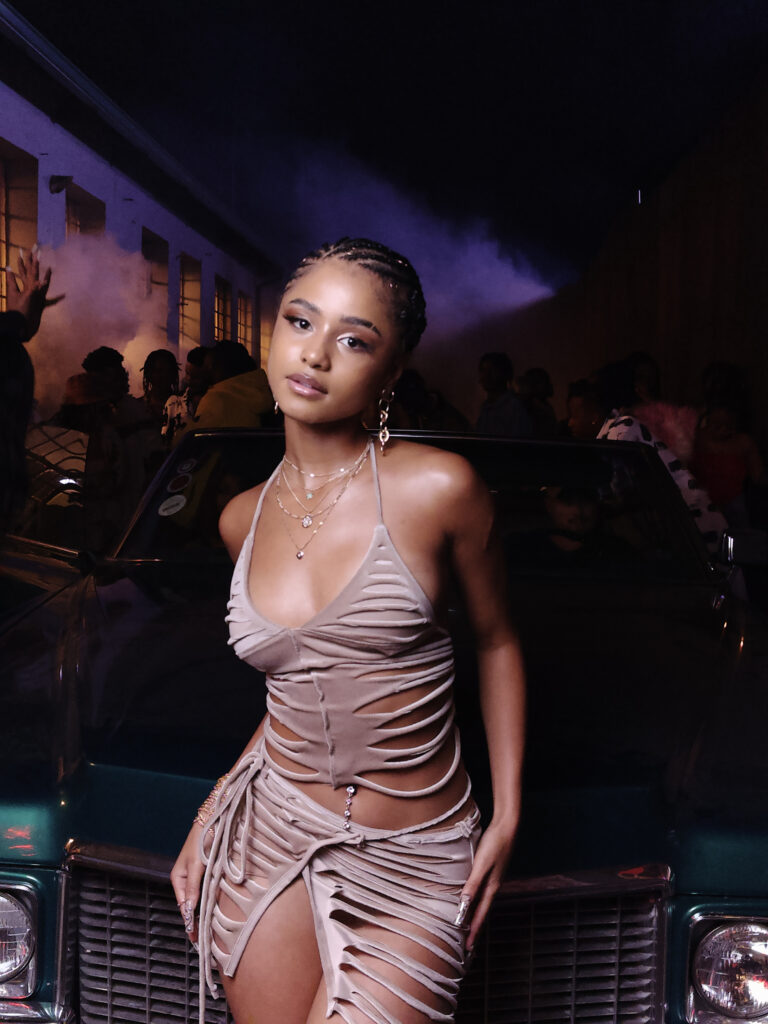 Tyla is a 21-year-old pop singer out of Johannesburg, South Africa. Growing up with her family the songstress was always destined for the path she is currently on "It was part of our lives since we were small, I feel I gripped on it from a very young age. Instantly I fell in love with music". From as early as Tyla could remember she would be woken up by the sound of music blasting around her house, whether it was on the weekend or weekdays before school, the sounds of Brian Mcknight, Boyz II Men, Aaliyah, and Rihanna would act as her alarm preparing her for the day ahead.
While the music her parents would fill the house with had such an impact, Tyla was always set to be a star from as early as she could remember "I feel I was literally born for it .. I would always make up shows and perform for my family".
While she had dreams of performing, her parents wanted her to take a more traditional route with education. Tyla spoke about the pressure she felt from her parents which was the reason she was preparing to study mining engineering after leaving school.
Tyla left school with good grades but told her parents she wasn't collecting her certificates and wanted to leave her education behind her at that point. The singer was smart and completed school a year early, which led her parents to concede allowing Tyla to take a year out to try and pursue her dreams "I always knew in my heart this is what I was going to do and make it happen no matter what".
Tyla had a goal to reach and a year to do it and began creating her debut track 'Getting late', the track was an instant hit, and two years after its release the music video for 'Getting late' currently sits on just under 6 million views.
Tyla is a self-proclaimed perfectionist and with her debut single, she had complete control from production to video choreography. The song was created in both her home country South Africa and Los Angeles, with the singer ensuring the video was shot in her home country with those she loved and trusted starring in Tylas debut launch to stardom.
African pride is a topic that me and the 21-year-old songstress covered extensively while talking, as an evident pride and joy radiated from the singer when talking about the place she called home "I'm so proud to be a South African and from Africa, my continent. I love the talent that we have, the music that we have".
"There's a lot of attention on us African artists and I'm loving it … I just wanna be a part of the movement and a part of the artists that take it further", African sounds and artists are currently at the forefront of global music not only west African artists such as Burna boy, Wizkid and Tems but sounds such as Ampiano are some of the most popular sounds in the world, a South African take on house music, "Ampiano has taken over, it's all we hear in South Africa, I'm happy it's now outside of South Africa .. We've never had a genre that's crossed over like this".
Tylas South African roots are embedded throughout her music as a majority of her releases are recorded over beats that have ampiano sounds intrinsically woven into the production.
While she has now signed to a major label her involvement in all processes of her music creation has lessened as she prepares for her debut project releasing later this year "Now that I'm in a bigger label it's difficult because the whole label has to handle things. I'm involved as much as I can". While Tylas early releases saw the then 18-year-old take on the complete creative process and pressures, having now signed to a major she is still trying to be as involved as she can and has had full control in the creation of the music on her debut project, which she told me was coming later this year.
The songstress was nervous when sharing her plans with me, unsure of what she was allowed to say. She did however share that she recorded 70 songs for her debut album cutting down the colossal number while working alongside legendary producers and vanguards of the current sound such as Tricky Stewart, P-prime, and Ayra Starr as Tyla prepares for her release later this year "I'm just so proud of the project that I've got right now and I'm excited to share it with the world".
While Tyla is excited about her next release it is the tour after she delivers the project that really excited her "I'm really looking forward to touring like once the albums done I wanna tour so bad. I just want to travel to new places, meet new people". Tyla has big plans for her tour "I really wanna do it big, give a show you know like Beyonce level. Michael Jackson level". The expectations she has set for herself are no joke, especially for such a young artist. The 21-year-old songstress is currently supporting Chris Brown on the European leg of his world tour, an artist who is a true performer and hopefully someone whose experience as a performer will rub off on the talented young artist.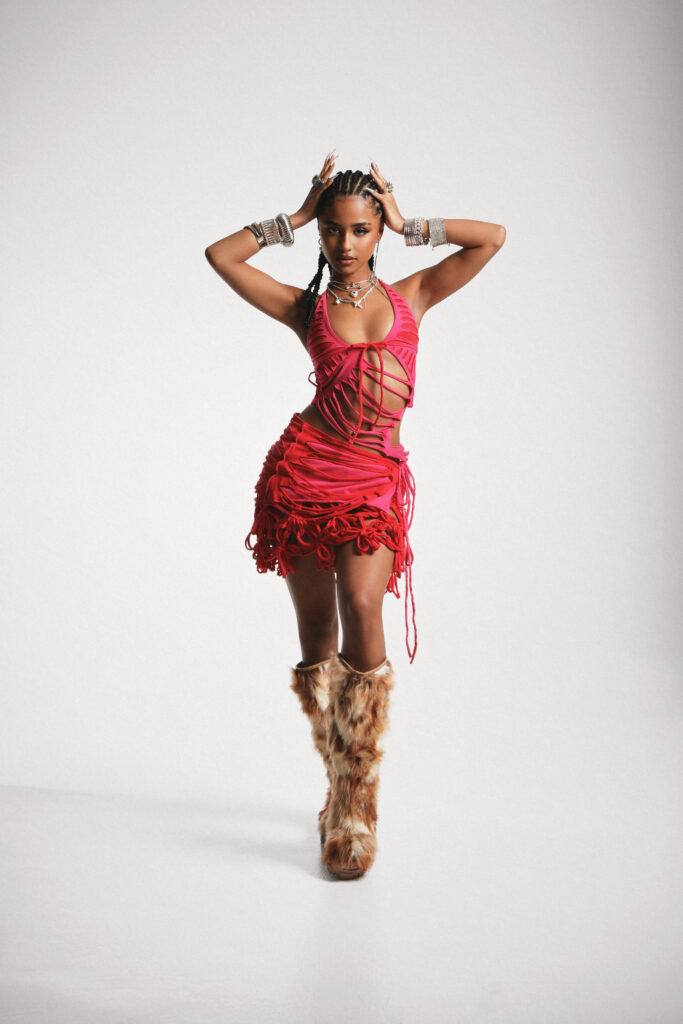 Still only 21 we ended our chat talking about the future and where she sees herself in 5 years. After joking about how old she will be she shared the mammoth plans and stages she hopes to reach, "I wanna be the biggest popstar of my time … I would be so proud to say the biggest pop star is from Africa".
The south African songstress has only just begun her expedition to stardom and with the plans, talent, and belief Tyla has behind her, it may not even take her 5 years to make the impact she craves.