Sensu is a multi-talented musician born and raised in Switzerland, the 30-year-old artist has a number of tags over her being labeled as a Live performer, DJ, and producer. With our first words, I got the musician to clarify with me what she sees herself as, "I would say mostly in a music producer, that the main thing …I only started DJing a few months ago so I'm still learning, still a long way to go. Im definitely a music producer, when I look at myself it's pretty much the thing I love to do the most".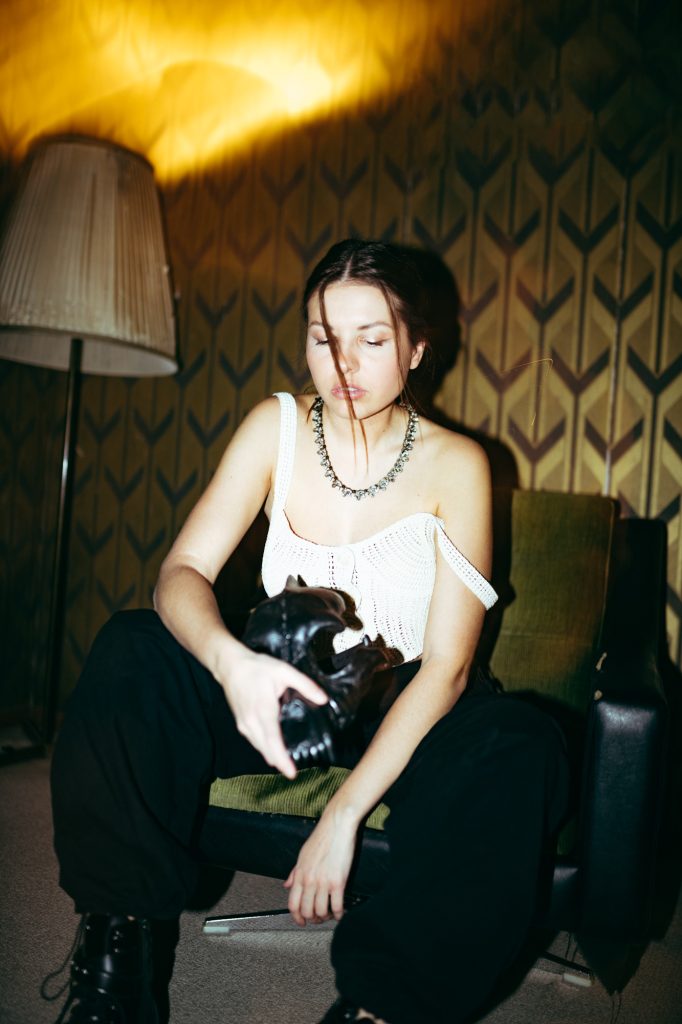 Born and raised in Switzerland Sensu reflected on the life she had while growing up in Zurich but was also able to point out the aspects that she sees to have held her back as an artist. "We have a pretty good life here in Switzerland, everything looks beautiful, everything's nice and stuff but at the same time, it can be pretty boring, and also people are in their own little gardens with their minds, not trying out new things. just do what people tell them to do". Sensu is still based in Switzerland and feels the Swiss pressures while trying to pursue her musical dreams. The producer still has her part-time job in marketing which she says is "The swiss in me" as she looks to "Break out of that situation, get out the comfort zone and try new things and not do what everyone else is doing".
The uncompromising Swiss culture has had some positive impacts on Sensus's music career, with the producer having played Piano for well over 10 years in the adolescent stages of her life, due to it being a norm to play an instrument as a child in Switzerland.
With her passion for music beginning at such an early stage in her life, by age 16 she decided to drop the piano and became infatuated with Hip hop. The then-young musician began studying 90s producers such as J Dilla, 9th Wonder, and DJ Premiere, inspiring her to begin making hip-hop beats on FL Studios with her friends who at this time had a similar infatuation. While Hip-hop was the first sound that introduced her to production it was artists such as Flume, Mura Masa, and Disclosure who ultimately influenced the sound we hear from the talented producer today. Flume was the artist Sensu first stumbled across in his early years of production and "Was like ahhh, I could do whatever I want to do, I don't have to do hip hop beats or just decide what genre I wanna make. I can create something by myself and create my own genre … I was inspired by that and bought Ableton and started making these electronic experimental beats and that's when Sensu started". This was around 2014 with Sensu uploaded tracks on SoundCloud, it wasn't until 2017 that she took her music to DSP such as Spotify.
"In the UK a lot of people are doing this [Pursuing their creative careers without a traditional backup], but in Switzerland, you won't find a lot of people just doing music or art. It's different and like I said it's kind of boring because everything is so organised". Sensu visited London in 2020 and it completely opened her eyes to what she could be doing "When I first went to London as Sensu, making a track with Lyam, I was so inspired that I knew I had to go back and work on music and just be there for a few months". Later that year Sensu moved into Willesden Green for 3 months creating music and meeting fellow artists. The move was massive for her and was where she created her last project 'Numero Ldn', her first independent offering after leaving her contract at Universal Switzerland, "I kind of arrived with my last EP 'Numéro LDN', the first time I felt comfortable with what I was doing … I felt free because before I was signed to Universal Music Switzerland, it wasn't a big deal but you still have that thing in your mind that tells you, you have to make music Swiss people will listen to and that was gone when I could create what I wanted to create"
The 3 months in London were career-altering for Sensu," A lot of great stuff happened that I never imagined would happen to Sensu".
4 projects in and Sensu is constantly adapting and learning new ways to create music, her last project 'Numéro LDN' is her favourite to date but with every new project there is a feeling of self-growth with the next already seeming to be Sensu's best, "I mean I say it every time but it feels like it's the best music I've ever done"
Sensu is going into her sixth year under her stage name and has big plans for 2023, with hopes to work with a number of producers and get in a studio with an MC, "My main goal is to make as much music as I can in the next few months, and learn how to DJ as well".
Sensu will "Never do just one type of music" and as she feels more comfortable and free with the music she is creating, there is hope that one day she can drop her part-time job and fully focus on her passion. Sensu constantly spoke about the pressures she feels from the Swiss norms of living and is working on trying to shake the pressure "When I can put away my nine to five job that's when I know its all good, I can just focus on the music"

The gifted musician is preparing for her next EP 'AM__PM' set to release in June this year. She is currently releasing singles from the project, having released 'Fuse' last month and her newest single ' Perfect Life' today alongside British producer Lawrence Hart. The high-energy electronic hit is available to listen to here: