Words by Jonny Hayes
The fun thing about Martha Makes Mistakes is on the surface they are a rock band however on closer listening they are actually bringing to you some seriously dirty folk. Martha Makes Mistakes amp up the usually acoustic genre with a fusion of influences. If you are thinking Bob Dylan's comparatively twee forrays with an electric guitar…well you should be thinking this but turned up to eleven and the music is about a ton heavier.
London based Martha Makes Mistakes bring a rocket of a band unchained from the ox cart of folk sensibilities that can now match the passion of the lyrics with a musical powerhouse provided by a steaming hot live band.
If you like your music brash, with a sense of humour and for the thinking person wrapped up in a feminist truth pill, then there can be no other choice than the inimitable Martha Makes Mistakes.
Miss Misandrists Misdemeanors their latest cut on Ivy Recrods is a great introduction to the band, the hook led melodies of Jess ring out over tight guitars and pounding drums bringing an almighty trinity of musical goodness that leave the unsuspecting listener wanting more but wondering if that would simply start a new addiction.
They are on the road now to so you can get your fix here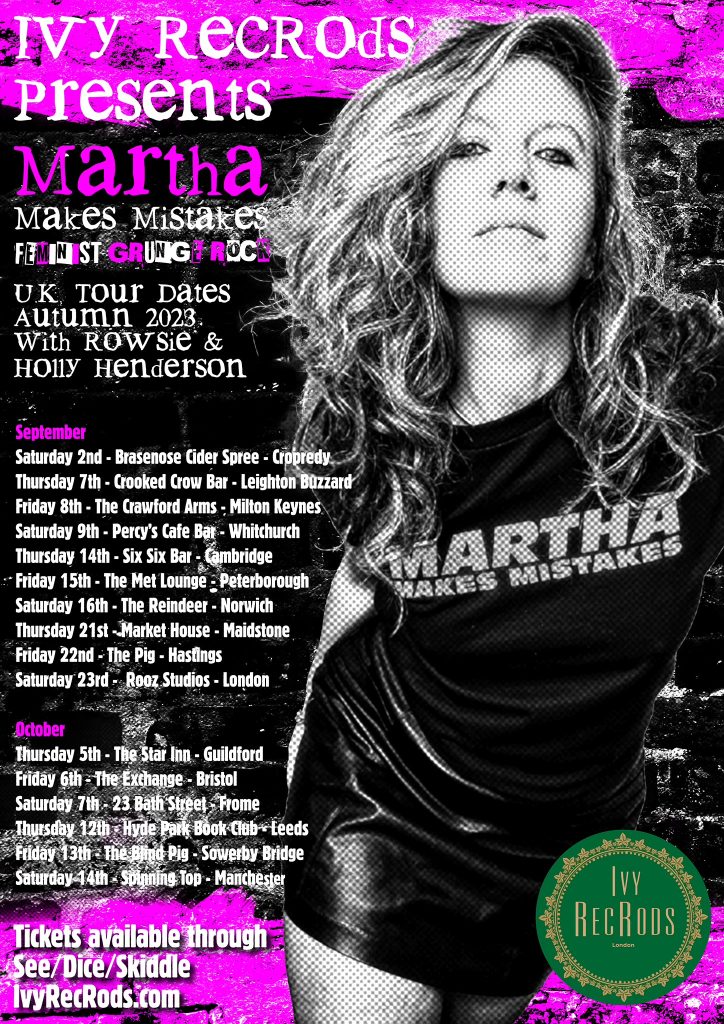 https://linktr.ee/martha_makes_mistakes
https://marthamakesmistakes.bandcamp.com/album/ivy-recrods-singles-club-6