Lambing season may be over in the dramatic scenery of the English countryside however we have a late arrival as London band King Nun give birth to their LAMB EP.
If you like indie rock spiced with grunge then LAMB is cooked to order. Echoing Britpop at times, LAMB is marinated with flavours of Suede, Nine Black Alps, My Vitriol, Mansun and Placebo. This tasty recipe hits the spot, offering the realm of indie rock an EP steppingup the energy, vulnerability and authenticity King Nun are known for.
King Nun waste no time getting to business and the opening track Golden Age slaps edgy, satisfyingly fuzzy riffs against heartfelt, meaningful vocals provided by lead singer Theo Polyzoides, setting a solid foundation for the rest of the album. King Nun are not a band adverse to exploiting the potential of a good riff to provide a bed for their emotionally honest and thought provoking lyrics.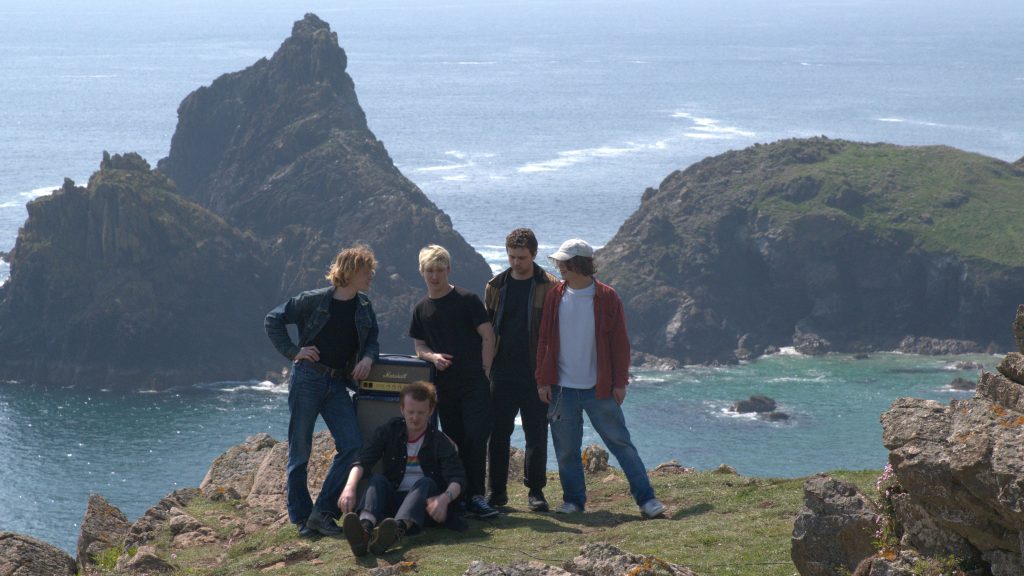 Excitement, pathos and irony are woven throughout the entire record, with vocal hooks that would make Suede's Brett Anderson green with envy.
I've been spinning LAMB all week and with each listen I'm drawn back to my inner lamb, the innocent part of me that feels deeply and wonders with childlike naivety "…But why are things the way that they are…?" and each time I'm left with the optimism that I can change the world for the better.
My stand out tracks are: Selfish; But We Live On A Beach, OCD and Golden Age.
The band's DIY ethos is present in the entire package as the album is produced by the band's drummer Caius Stockley-Young atThe Marshall Studio and the picturesque artwork was painted by the band's bassist Ethan Stockley-Young.
LAMB springs forth with optimistic guitar driven indie bringing the perfect bookend to the summer and transitioning to autumn with the reflective and philosophical lyrics. King Nun are on to a winter.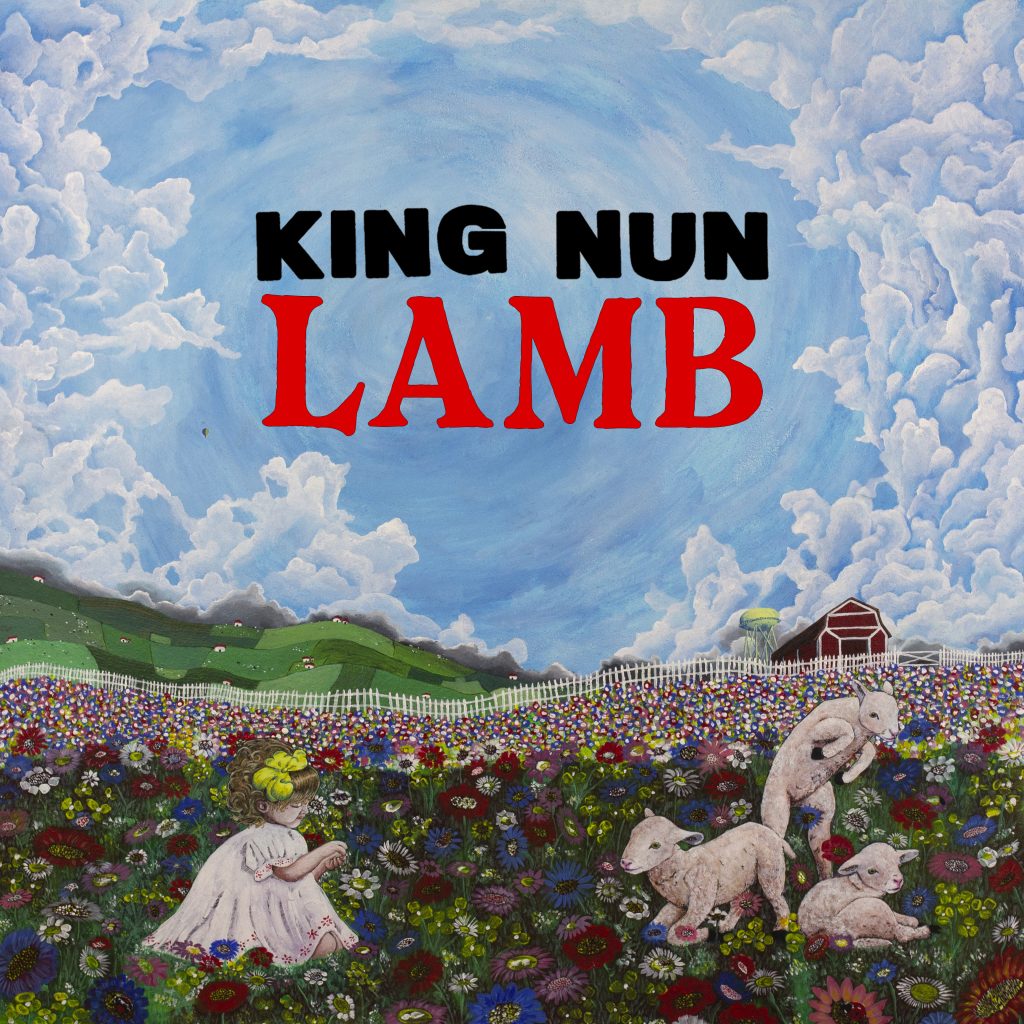 Check out King Nun's music videos too, King Nun's music video for But We Live On A Beach features a lighthouse. I like lighthouses.
LAMB
is out now via Marshall Records
Available to purchase – HERE – https://kingnun.lnk.to/LambPR
Twitter – https://twitter.com/king_nun
Instagram – https://www.instagram.com/king_nun/
TikTok – https://www.tiktok.com/@king_nun