The London based collaborative project, 'Strange Neighbours' have released its latest single. This time recruiting fellow label buddies Fake Turins and The Winches to release 'Devil On The Scene'.
Straight off the back of their highly acclaimed debut EP which included singles 'Black Cat Walking' and 'Shake Down' which garnered support from the likes of BBC Introducing, SOHO Radio and publications such as Hard of Hearing and Last Bus, Strange Neighbours return with a fresh single.
Instantly listening to the track you are thrown into a disorientating dream world, a rolling baseline and ghostly strings create an atmosphere of drunken confusion. You can't help but have flashbacks to disorderly nights.
The thing that is so striking about Strange Neighbours is the subtlety of their production. Already as a newly established group, you can hear their autograph stamped onto the track,  sexy bass lines and catchy hooks are something that Strange Neighbours have mastered already.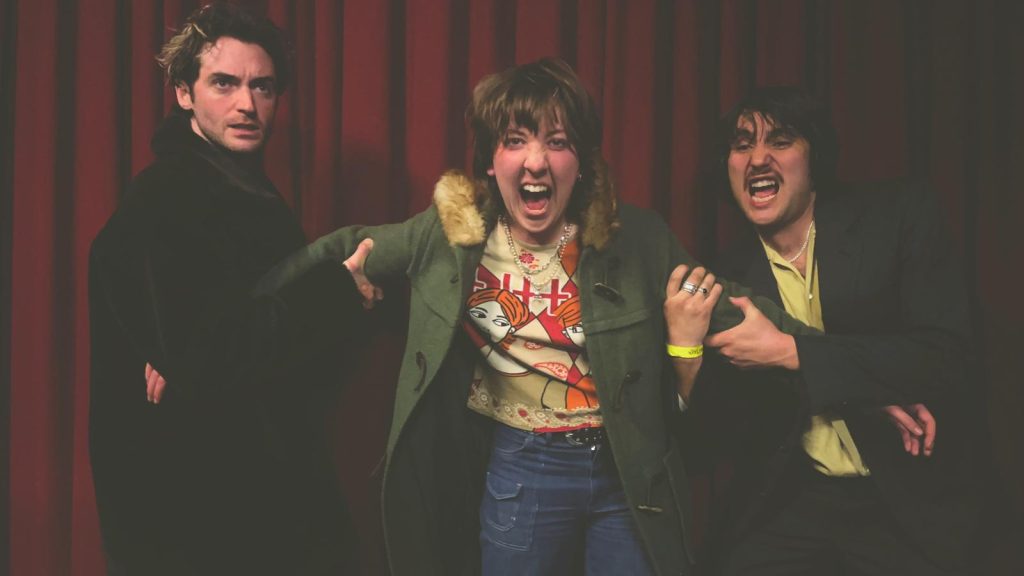 What stands out about this track to me is how perfect Dominic Rose's (Fake Turins) and Maisy Banks' (The Winches) vocals work together. The calm vocals mixed with Maisy Banks' seemingly manic singing are a fantastic contrast, I feel as though I'm strolling along a warm beach whilst simultaneously running from all responsibilities.
Pics: Press
Words: Reuben Lindley