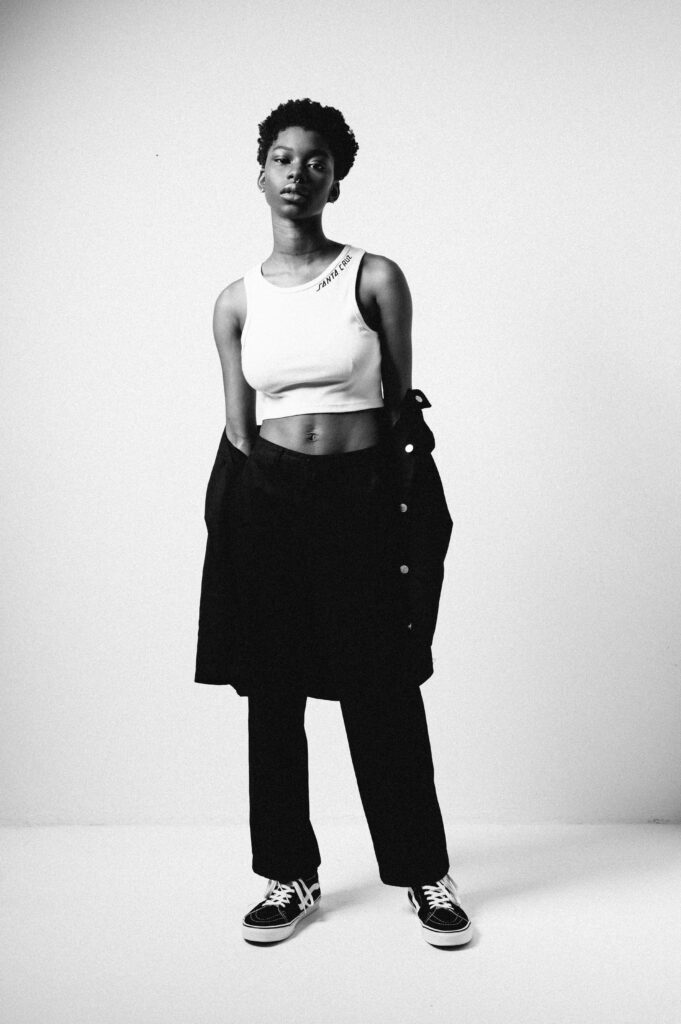 Santa Cruz Skateboards has been at the forefront of skateboarding style and skate-inspired style since its inception in 1973. The spring 2022 womenswear collection extends an almost 50 year legacy of taking striking graphics and overtly eye-catching designs and transcending from its home in the skate scene onto the wider style world for everyone to enjoy.
Whether you skate, want to skate or just like the style and have no intention of getting on a board, Santa Cruz's women's collection brings the inspiration and options.
Alongside familiar styles and favourites like the 'Classic Dot', which first emerged in 1978 and various rebirths of Jim Phillips' now-legendary Screaming Hand graphic, timeless styles and cuts are reinvented by introducing new graphics and colourways that create memorable clashes.
A great example is the Japanese Optical Dot T-shirt which adds a new flavour to the 'Dot' and stays bang on trend with perfect pastel shades of spring.
If your style demands a little more structure, the standout Line Up Utility Playsuit in Lilac and the Williams Chore Jacket in black will be winners.
Co-ords come back in strong with a matching multicoloured Patch Up shirt and shorts. The shirt features a camp collar and unmissable all over print mirrored across the shorts. From the Organics capsule comes the Cabana Shirt with a tropical leaf/screaming hand graphic fusion. Channel those festival vibes by pairing it with the matching reversible bucket hat and tote bag.
On the flip side of these eye-catchers are wardrobe must-haves like the brand's renowned workwear styles; the Nolan Chino and the Nolan Carpenter Pant. Wide-legged and loose-fitting, these come in muted tones or with that extroverted Santa Cruz blast of colour. Yep, we're talking hot pink.
Once the temperatures start rising, Santa Cruz's cropped tops take centre stage. From the 90's feeling, Daisy Ring Dot and the Opus Dot Tie to the athletic styling of the Strip Tank Vest.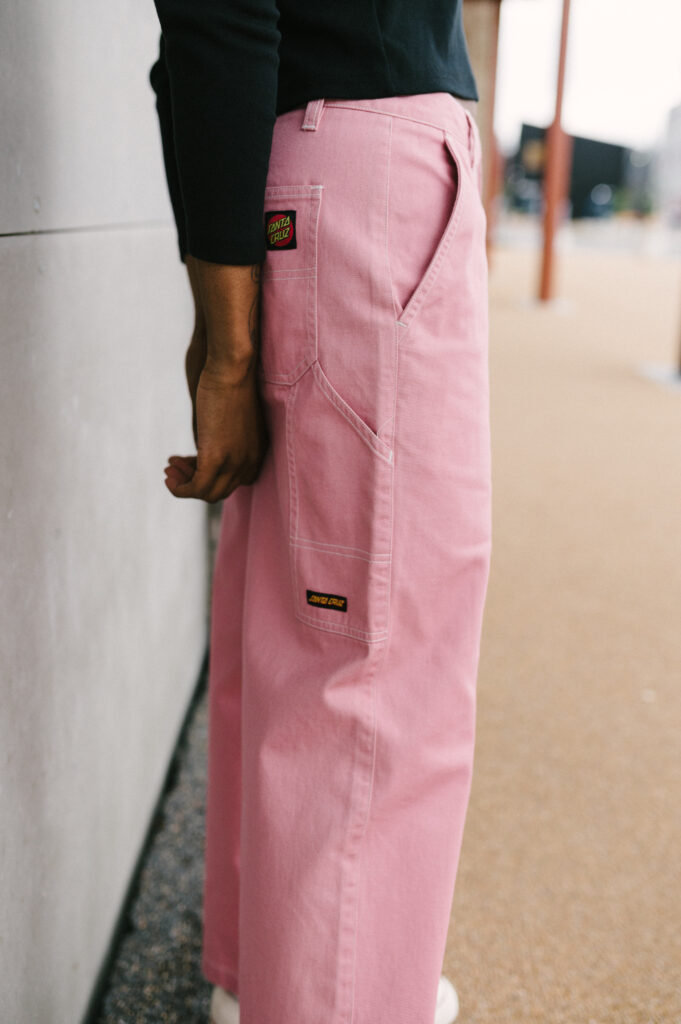 But let's not get carried away; it's the UK, and when those April showers inevitably hit, turn your eye to the water-resistant Hike Rain Jacket and matching Hike Rain hat. If "when" you get caught out, you're protected without looking like you're heading to the alps.
The complete collection includes heaps of graphic t-shirts, hoods, joggers, denims, crews, and Santa Cruz's much-loved accessories, with hats, tote bags, socks, sunglasses, caps and backpacks all covered.