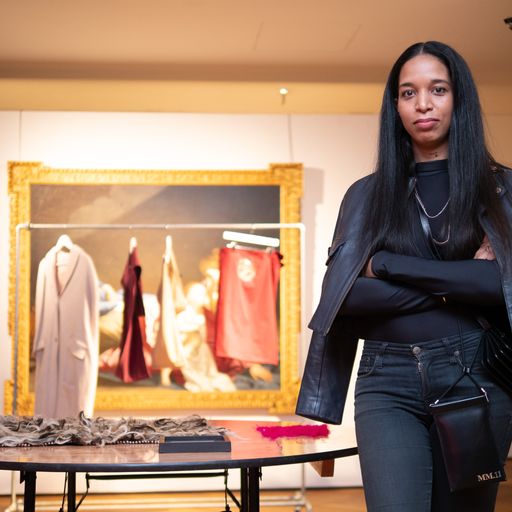 Shahini Fakhourie is a social and environmentally sustainable independent streetwear brand. Founded in 2017 with the first capsule collection produced in 2019 in the illustration of social inequality, femininity, and sexuality creating a consistent yet fluid brand.
The ex-Tommy Hilfiger designer draws inspiration from her Carribean Heritage and New York upbringing, valuing messages of equality that are both important to her and societally.
Shahini Fakhourie SS23 Collection : Synthetic Femininity
Synthetic Femininity is a concept that Shahini Fakhourie has pondered upon for a while now in light of the structural socio-economic and political changes that have taken place in the USA. 

With reproductive rights and equality being under attack and an ever increasing wage gap, the current time for this theme as both a collection along with becoming prevalent in the world, seemed to make this something to highlight felt right for this season.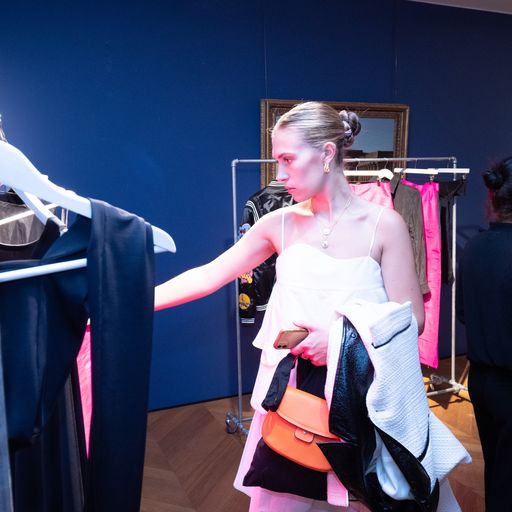 Traditional gender roles and the separation of femininity and masculinity in society is an idea that more and more people are rejecting. Synthetic Femininity sheds societal norms of femininity and lets its wearer create their own image of what this idea represents to them. It is about embracing the feminine and masculine within, finding whole balance. 

The collection explores sustainability in the way of building a capsule streetwear collection through neutral tones, relaxed silhouettes and seasonless pieces whilst being juxtaposed with hot pink mini's and clever quotes to inspire thought-provoking conversations, making London the perfect place for a debut.
Words: Shahini Fakhourie