This article was originally featured in ASBO MAGAZINE; Issue 10
Three months back her vision caught me. THIS VIDEO; FMR, 'Fuck Me Right'. Some kinda future RnB delivered by a dolled-up deutsche, Damn it's good. Strong lines on every level and vibrance told in three wigs. Bravely slow and lasting forever. We witness the artist escape her earthly prison, becoming pure character.
"When I watch that video I think it's just very weird for me to see myself. It's empowering but at the same time it's not my self, I'm not watching my self. It's kind of dis-attached from me. Stepping into different Mees. I wanted to have the Eve, Moulin Rouge, Lil Kim 2000s aesthetics in there. Like lady marmalade with Christina Aguilera."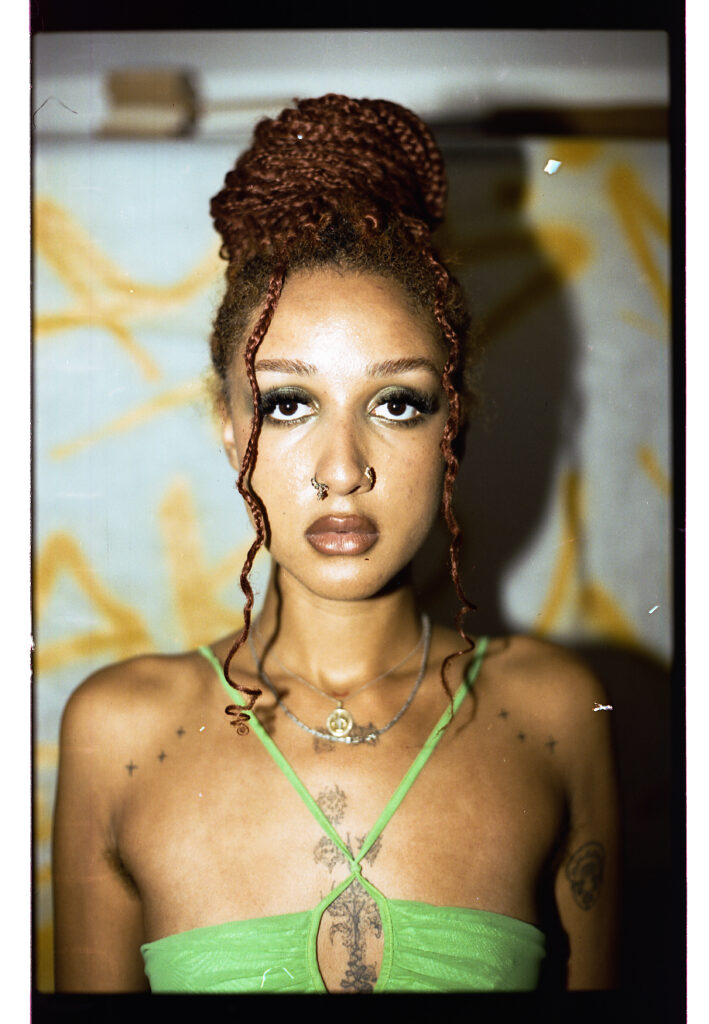 The human sitting in front of me is a crazy container of ideas. We talk the normal talk, hellohello where you come from this and that, but the creator seeps through. I ask about loop effect pedals; Chuala launches into a precise description of the type she uses and why they work well, topped off with a quick explanation of their technical limitations. It's clear that Chu is deeply connected with her craft.
"When I was 4 years old I started playing recorder. Aged 8 I was playing French horn and trombone. Playing in ensembles, orchestras. I used to be real good at all the instruments I learnt, even recorder. Playing classical, baroque minuets."
Chu's musical childhood was spent all over Germany, moving for her Mother's profession. Age 14, the girl in year 8 could sing. She got spotted at hip-hop club, threw some tracks together and sent them off. Shit hit then fan when Warner Music replied. Just like that the young woman was signed.
All grown up now and Chuala's still in the game. Her first complete release speaks for itself; '2 my dead father'. Emotional resonance in big harmonies, like Parallelograms (Linda Perhacs, 1976) but with fresh beats for modern ears. Short, sweet sensation saying hello to her new audience.
"I think a lot of people don't really know my first EP, because it didn't get any playlist support. It was very much under the radar because it's such a dark topic. [my new fans] should watch 'Video in an empty cinema', all the tracks in one video."
It's all taking shape now. She lets loose with 'Me and Chu'. Tracks are built from feeling and to serve the feeling, not to occupy a genre. Chu takes brave steps in every direction, if acapella suits the vibe acapella it is. We get sexy, airy airtime and complex percussion all at once. Experimental qualities delivered in a well-produced package. The following isn't massive but it hasn't had much chance, Me and Chu was a lockdown record pushed out without much promotion.
There's a bright future here. Wait for the next record, Chu needs to take off. Success on another level is just a few more big singles and bold looks away. An audience proportional to her artistry would be big enough to send her to space for a long time, sounds like fun.
Check out Chu's latest single below;