North London singer/songwriter ELIZA returns after her 2018 album with a mesmerizing track that combines lo-fi beats with pure bass.
ELIZA is back to show her mastery of lo-fi, taking the genre one step further than ephemeral lift music or noddable study music, straight into luxurious smokey RnB. With tones reminiscent of Charlotte Day Wilson and Carmody throughout the track, Straight Talker is a brilliant lo-fi ballad.
Coming out of isolation ELIZA seems to, like many artists, have been writing constantly  during the pandemic. The song oozes style from the bass notes, laid back drums to the distorted warbles on the back end of the track that give it a decaying feel.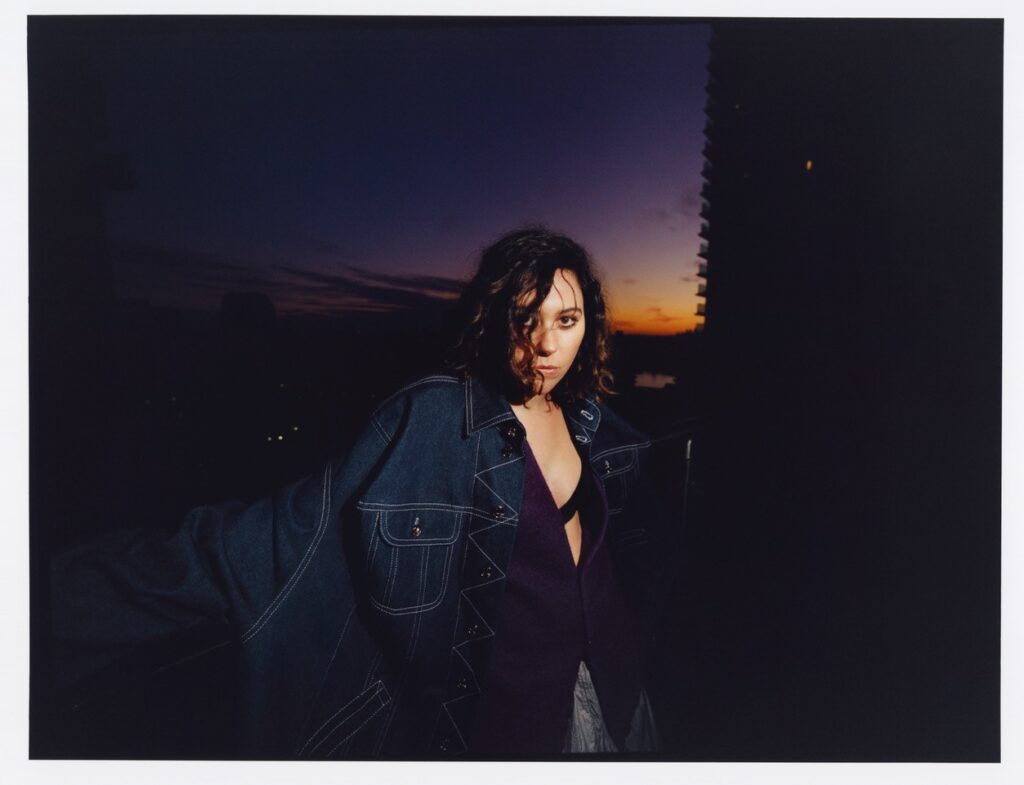 The video opens on a panther in the background alongside a moody, misty night on a street. Backlit, Eliza is silhouetted against the mist.
The urban aesthetic recontextualizes the track; her desire for a straight talking 'other' coming from a time when reality and normality was warped. Lines like 'I'll scream out the truth' are out of place song by her smooth vocals, it hints to a feeling of isolation within the music. The video suggests that even panthers could stalk the night, unseen threats stalk the music of ELIZA.
We slow down near the end with 'don't be afraid' playing over the beat, and some fat bass tones that texture the track nicely. Then the strobe lights come in and ELIZA, dancing almost manically rather than the sensual style (somewhat reminiscent of a Morris Binder era James Bond opening) that she started with. Manic dancing mixed with the distortion evokes this urban isolation, this seems to be a song that came out of pandemic frustration.
ELIZA's style is only improving since her 2018 album 'A Real Romantic'. Coming out of lockdown, we might be getting more songs with an isolated feel to them. Her style is effortless and we can only look forward to what she has to offer. 
ELIZA's song Straight Talker is now out availible on Spotify, Soundcloud and on her Instagram @elizalovechild