NAME: Raven & Arès
AGE: 24
OCCUPATION: Student
LIKES: Fashion: Make Up: Hair Styling. Music & Arès
HATES: I hate nothing, but Arès hates chihuahuas and little dogs in general, and when someone's trying to steal his ball!
FAVOURITE SONG? Is really hard to choose only one music because I love much different types of music like techno, rock, punk… but the ones that touches me the most are "Before the Beginning" from John Frusciante and "Rigid" from Kobosil and Rosa Anschütz.
FAVOURITE FILM ? Climax from Gaspar Noé
FAVOURITE CLUB? My favourite club is the Berghain in Berlin and the Synoid events. I also love spending the night out in Tempelhofer Feld, the big abandoned Airport In the south of Berlin. I don't like Paris that much for the clubs!









Image: Sebastian Garraway @sebastiangarraway
NAME: Ibrahim
AGE: 24
OCCUPATION: I am an artist, or to be more precise, a dancer, stylist, designer and commercial mode
LIKES: Fashion, Dance, Audio-visual & Basketball HATES: I hate the show-offs, the defeatists, People with a lack of personality
FAVOURITE SONG? Proteck ya neck 2 the zoo de ODB
FAVOURITE FILM ? Forrest Gump.
FAVOURITE CLUB? prefer to a Museum, Cinema & Restaurants






Image: Sebastian Garraway @sebastiangarraway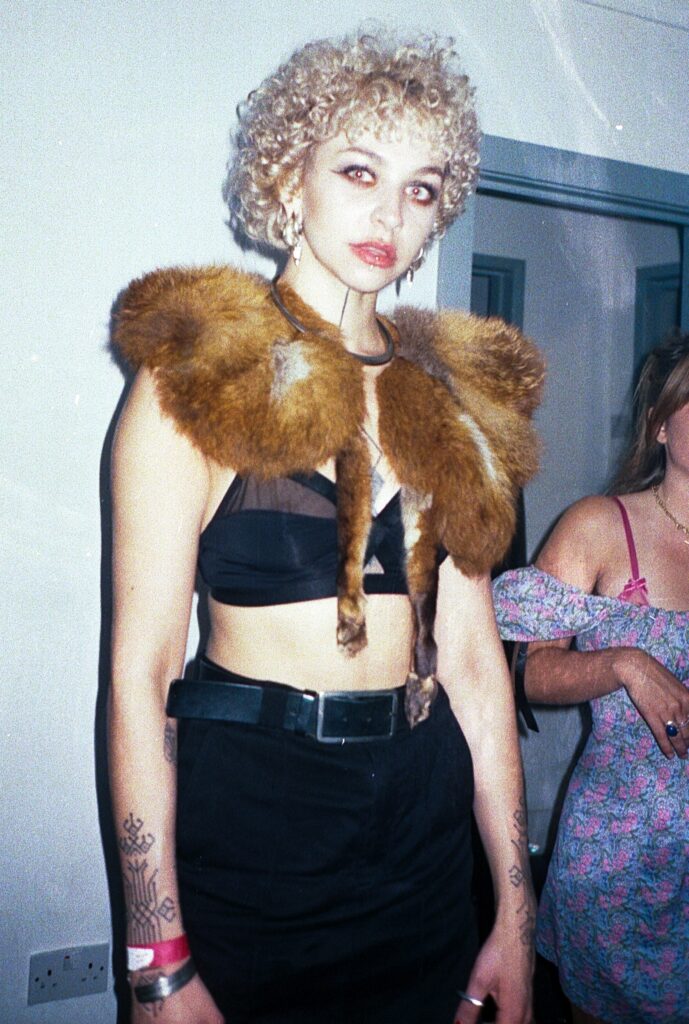 Name: A-G-A
AGE: 22
OCCUPATION: Student
LIKES: Fashion. Basketball & My BMX
HATES: Birds. Fake People & Football
FAVOURITE SONG? Union City Blues by Blondie
FAVOURITE FILM ? Annie
FAVOURITE CLUB? The Mudd Club


Name: James
AGE: 24
OCCUPATION: Student
LIKES: Crochet, Roller Skating
HATES: Liz Truss, Paying over £5 for a pint
FAVOURITE SONG? 'Calypso Blues' Calypso Rose
FAVOURITE FILM? Snatch
FAVOURITE CLUB? Any techno rave
Name: Brzezicka
AGE: 23
OCCUPATION: Journalist
LIKES: Sensation Seeking.
HATES: British Lads. Ginger Snaps & Small Dogs
FAVOURITE SONG? Anything I Can Dance To
FAVOURITE FILM? The Dreamers
FAVOURITE CLUB? High Volume Gigs/Raves