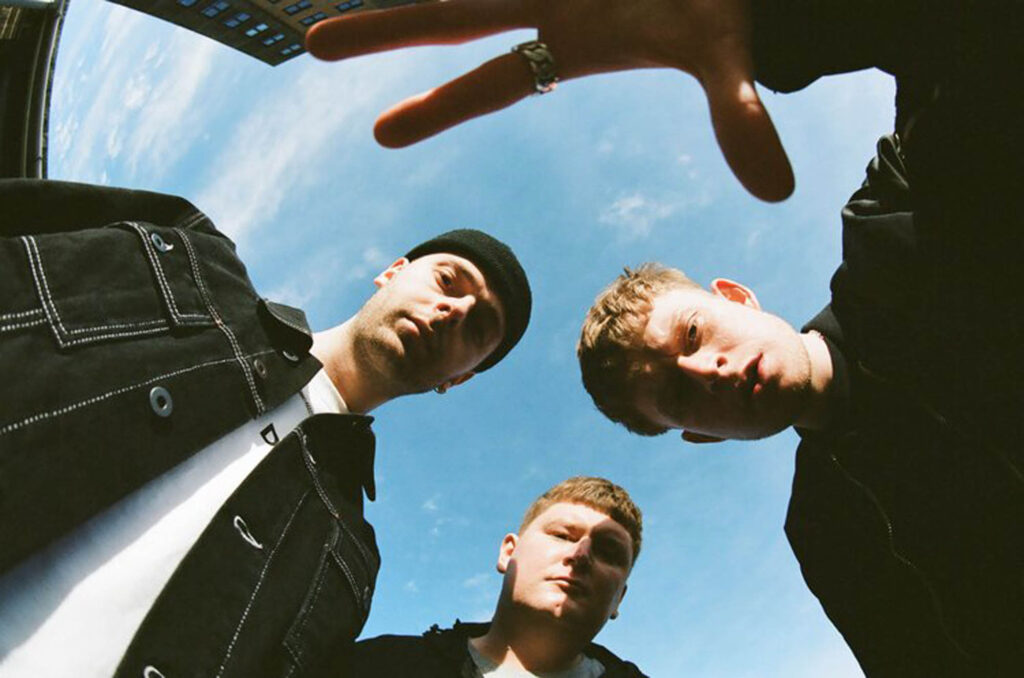 Prior to the release of the High Contrast remix of 24/7, Noisy sat down with ASBO to discuss, their influences, Worthing and Elton John.
What were you guys first impression of each other when you first met?
We got along so well as soon as we met because of everyone's common taste in music and that's never changed really.
When did it become clear that you guys blended musically and had a good synergy?
Quite instantly, to be honest, making music together has never felt forced. It's always just felt right.
What's the first song you guys remember recording?
We were writing a lot of pop music and pop hooks for a while before we landed on 'So What?' which was the first song that felt like we'd found the NOISY sound. It just felt so exciting and sounded like nothing we'd ever heard before.
Every day at 12 pm it's said that you guys make a tune together, tell me about your recording process? How do you guys decide the direction of a particular song?
Usually, Spence would've made a beat the night before, then Connor and I come in and build the lyrics/topic around it. Then we all just graft to make it the best and most NOISY sounding song it can be. The direction of a song is mostly decided by the initial vibe of it to be honest but we can swerve mostly anything into the NOISY sound. I think that's why a lot of our songs sound pretty different throughout. We like to surprise the listener at every turn, fuck being boring.
Describe to me the weekend/club/party scene in your hometown of Worthing? How do you think it influenced you musically?
The party scene here is a big vibe and it's always getting better, there are so many good pubs and club nights popping up now. It's influenced our music massively, most of our songs are written about being young and growing up in Worthing, going out and making mistakes then spending the next week trying to sort our heads out.
Do you remember your first performance? How did it go?
We've been playing shows together in various different bands for almost 10 years but the first NOISY show felt different. Hearing the songs we'd been tucked away writing for 2 years in a venue was a mad feeling.
Which artists would you consider 'crucial' influences on your formative years as a band? (This could be musically or just in general)
Kanye West, The Prodigy, Brockhampton.
I'm going to name a list of songs from the multiple Spotify playlists you've created, would it be ok if you guys tell me what they mean to you?
Pharcyde – Drop
This track has one of our favourite music videos ever made, it's inspired us a lot when shooting our own videos.
Prodigy – Take Me to the Hospital
The Prodigy are everything to us, the energy that they bring has influenced us massively. Our pre show playlist is packed with The Prodigy's tunes, perfect way to get hyped.
Justice – Phantom Pt. II
Actually saw these guys play in Japan and was mesmerised by the light show. This is one of our favourite dance tunes out there.
Roy Ayers – Everybody Loves The Sunshine
It's one of the first tracks you hear in "Straight Outta Compton" and just resonates with us. Whenever one of us puts it on it never gets turned off. Takes us straight to a summer mindset.
Souls of Mischief – 93 'Til Infinity
It's just like the chillest tune ever isn't it. We're massively inspired by hip hop and I think the Souls of Mischief are up there with one of the greatest.
The Streets – Weak Become Heroes
Lyrical genius.
Obviously, you guys are signed to Island Records, could you talk about the day you got signed? It's been described as "a fucked-up, three-in-the-morning, you-have-to-hear-this moment between management and label exec"
It was crazy. It's any bands dream to get signed right, so we just fully embraced the moment and went nuts. I think we turned in at like 5 am. The "fucked-up, three-in-the-morning, you-have-to-hear-this moment" happened a couple of months before we actually got signed. We weren't present for this, but it felt like such an old school rock and roll and authentic way for a label to discover a band, it really excited us. We couldn't ask for a better label.
Your last EP "I Wish I Was A…" made big waves following its release, "Where's Your Head" reaching 2 million streams. Were you surprised by the response? Is it overwhelming?
We were massively surprised at the response for "Where's Your Head?" I think. Just because none of us thought it was that big of a single to be honest. It took us so long to finish as we were bouncing versions back and forth throughout the first lockdown in 2020, which is the worst way to write music for us. So I think we just fell out of love with it a little bit. After the song came out though it became quickly apparent that our fans were going crazy for it so it felt extra good after having been such a nightmare to finish.
Talk about the experience of hearing Elton John play "I Wish I Was A…" on his Apple Music show? Has he reached out in any way?
That was just maddest thing, everyone was so gassed when we found out. Just hearing that iconic voice say our bands name was crazy. He gave us a cheeky retweet as well which was cool.
Your recent release "24/7" already received praise from Tinchy Stryder, etc. Talk about the inspiration behind the song?
24/7 took us a day to write, it almost fell from the sky. Everything about it just felt right, from the lyrics to the music to the vibe. It all just glued instantly. 24/7 is a week in the life of us. This is what we do, this is what makes us anxious, this is where we go, this is what we take. All of these things summarise us as people right now in our lives.
What's next? Is it album time?
We've got a lot more music to show people before we dive into the debut album and a lot more to say. So I think it would be rude to rush into it so quickly. Saying that though, we are always thinking about the album and I now feel like we know what it's going to sound like.
Words: Conor Aiden Fogarty