Release Date: 10th November 2023
Multi-instrumentalist & award-winning London born (Raised in Australia) Bristol dwelling songwriter John E Vistic plays a unique brand of punk, rock n roll & alt country, described as 'filthy' by Damien of Mclusky/St.Pierre Snake Invasion. Musical influences include The Jesus & Mary Chain, Marky Ramone, Jesus Lizard, PIL, Bauhaus, Stooges, The Birthday Party, The Cramps, Sisters of Mercy, The Cosmic Psychos, as well as contemporary acts Idles, Metz & Fontaines DC.
Humanz are Bastardz is a raw, visceral & vicious aural attack, with an existentialist theme taking inspiration from novelists Jared Diamond – 'Gunz Germs & steel', Mikhailovich Dostoevsky – 'Crime and Punishment' (With added reference to ChatGpt /the Terminator movies) Karl Ove Knausgård – 'Every purpose under heaven' & Ian Dury (There ain't half been some clever bastards) – 'Humanz are Bastardz'. It follows the 2021 album 'Under the Volcano' (A ref to the infamous novel by Lowry) & recent singles 'Das Ubermensch' & 'Spiderz', that received airplay on the BBC, Kerrang and many others.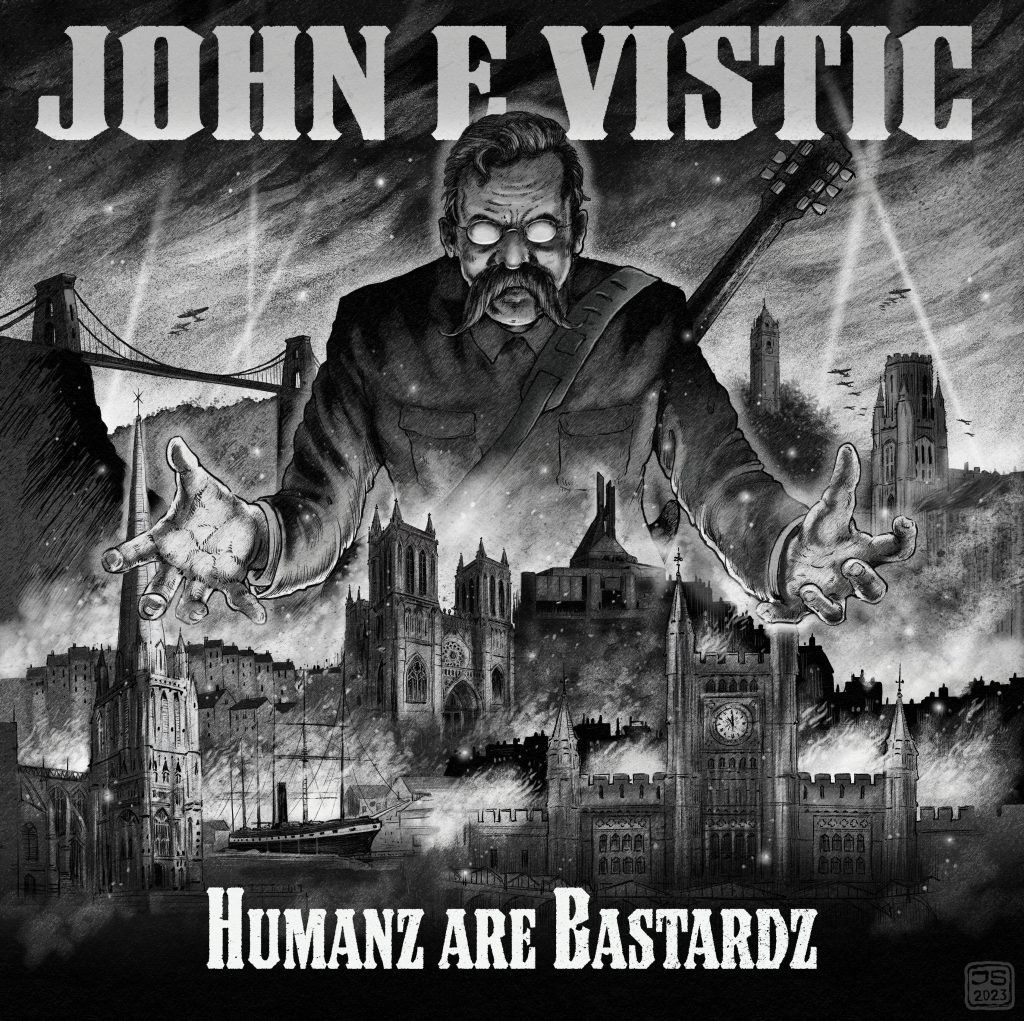 Live Dates: 4th Nov at Duffy's Bar, Leicester
2nd December at Spice Of Life, Soho London