Words By Jonny Hayes
Buried away in the greenery of rural Ireland during the pandemic there was the single flower that was potted in Hozier's living room, he reflects on observing the flower's changes throughout the forced live music hiatus of lockdown. Perhaps this small detail could have been the genesis for the artwork that we see on the cover. The eye catching art accompanying the vinyl, CD, and the tape releases of Unreal Unearth, is a mouth protruding from compost with a daisy between the teeth. In many ways Hozier's third studio album, Unreal Unearth is a flowering.
Could a mouth growing from the earth be a philosophical statement on music itself? A song is growing, nourished by the matter of the music of the past and recomposed into something new. The seed planted for the artwork took root in Hozier's mind. The striking imagery for Unreal Unearth stemmed from a sketch passed on to photographer Julia Johnson who then made the concept reality, building a physical set to deliver Hozier, face buried and mouth popping out from beneath the soil.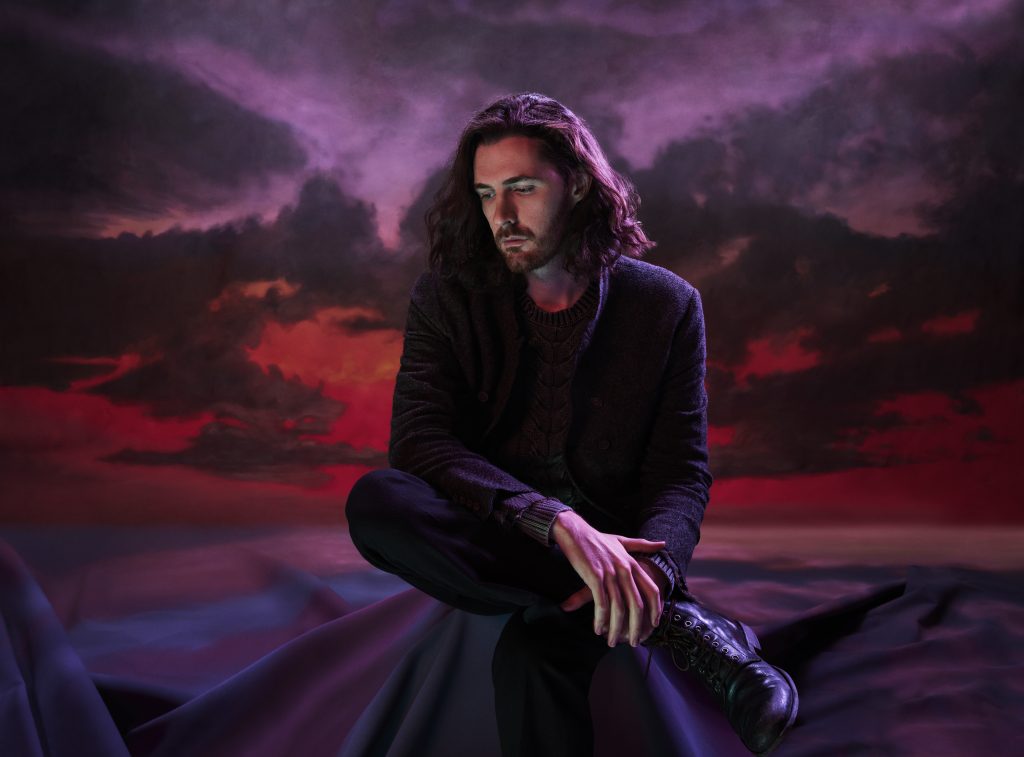 It's been four years between studio album releases for Hozier so this one has been brewing a while. Writing began in 2020 and Unreal Unearth was not without growing pains; at least ten songs written for the album were weeded out as the project was in Hozier's own words becoming "too abstract" and too "musical theatre".
What remains is a very carefully tailored sonic tapestry where acoustic folky influences are interwoven with electronic elements and gospel harmonies taking the listener on a journey from very intimate intros building to epic climaxes. The opening bars of Deselby Part 1 are simple acoustic guitars building around the soft intro, growing and layering around Hozier's vocal melodies with deep gospel backing vocals. The drums are held back until the second track – Deselby Part 2 delivering spanky funk and tight rhythms. This tune gets the shoulders moving with it's purposeful stride and confident chorus. The songs title is a reference to Irish literary classic "The Third Policeman" Hozier's candid confession of time spent in "Wiki-holes" during lockdown has provided inspiration.
Taken as a whole the album is very enjoyable – in addition stand out tracks on the album are Francesca"; "Eat Your Young" and "All Things End". Unreal Unearth by Hozier is out now on Island records.