If you haven't already heard of Deva St. John, then believe me, you're about to. The Reading-born alt starlet has been soaring since releasing her debut single 'Afterlife' back in 2018, garnering hundreds of thousands of streams across platforms, national airplay and industry support along the way. Already an incredibly established actress, Deva uses her platform as a musician to elucidate every ounce of angst, joy and curiosity within her, every word as cuttingly sharp or achingly soft as she intends.
Today marks the release of her latest explosive single entitled 'Pity Party', a bittersweet anthem for the everyday overthinker. Expanding the boundaries of her already multifarious sound, Deva's music continually boasts a wide array of influences, finding a home in both the golden age of the nineties and modern pop-rock, equal parts Alanis Morissette and Paramore.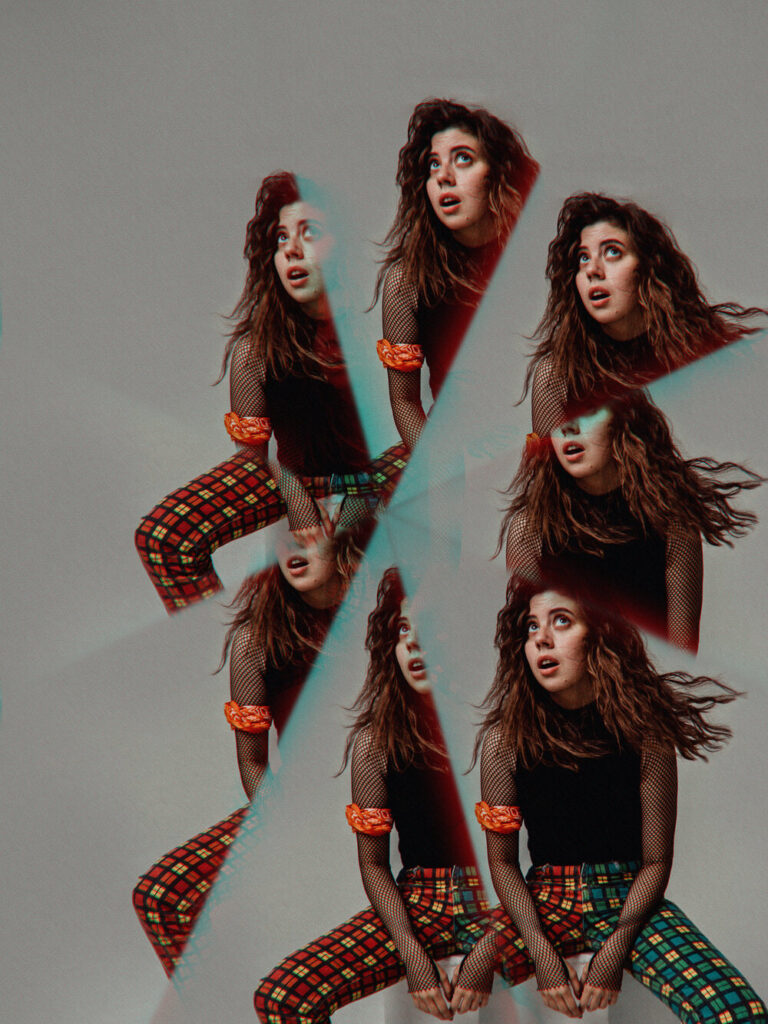 'Pity Party' opens with a flurry of trumpets before hitting you in the face with its groovy bassline, commanding vocals and rich glossy guitars. A song you can never quite pin down, the track cheats your sense of stability with each new section, not desiring for you to latch on but instead dragging you along for the wild ride. Lyrically Deva showcases her clear musical prowess, cleverly transforming a darker topic into something both danceable and engaging. An intelligent series of ever-changing moods and energy, 'Pity Party' is the perfect track to unleash your inner temperamental self, thrillingly mercurial at each and every turn. 
Constantly evolving much like the artist herself, 'Pity Party' captures a cacophony of emotions, all gift wrapped in the guise of atmospheric party chatter, quirky vocal harmonies and invigorating layers of rock-tinged lead guitar. Check out 'Pity Party' below.
Speaking more on the single, Deva St. John explains:
"Pity Party is a bit of a genre-hopper. It's an amalgamation of my more commercial influences. Lyrically depressing, yet tonally bright. It's a bouncy tune for the overthinking & introverted. It's about making lemonade out of lemons, I guess. Turning something shitty into something positive.
I wanted each section of the song to portray another stage in someone's process of acceptance. The denial of "it's just a speedbump, it'll be fine!" to "I'm depressed, I don't know what to do" to "I'm pissed off! Why is this happening!?" to "oh, yeah. That was really tough, but it is okay."
I wrote Pity Party when I was having some serious career doubts. I was worried I was taking on too much and terrified I'd never achieve what I'm capable of. Writing this song was a big step in me getting out of my own way."