Do you Believe in Love? When two souls connect there's often the familiar struggle of head and heart before the tumble into romance. Sometimes a little tender encouragement is what is needed before diving deep. Danni Tesfay's new single Believe In Love will wrap you in a warm embrace, sit you in a warm candle lit bath and warmly melt away the tension.
Believe in Love is an R&B flavoured trojan horse delivered to a walled heart. The alluring guitar and synth arrangement provide a bed for romantic melodies cuddled by lush vocal harmonies. Danni Tesfay's soulful performance appeals for the listener to yield, to trust and let go of past disappointments. The London based songstress fuses classic R&B elements to deliver a message for the cautious lovers out there. Recommended if you like the sounds of Kehlani, Victoria Monet, or Kiana Ledé,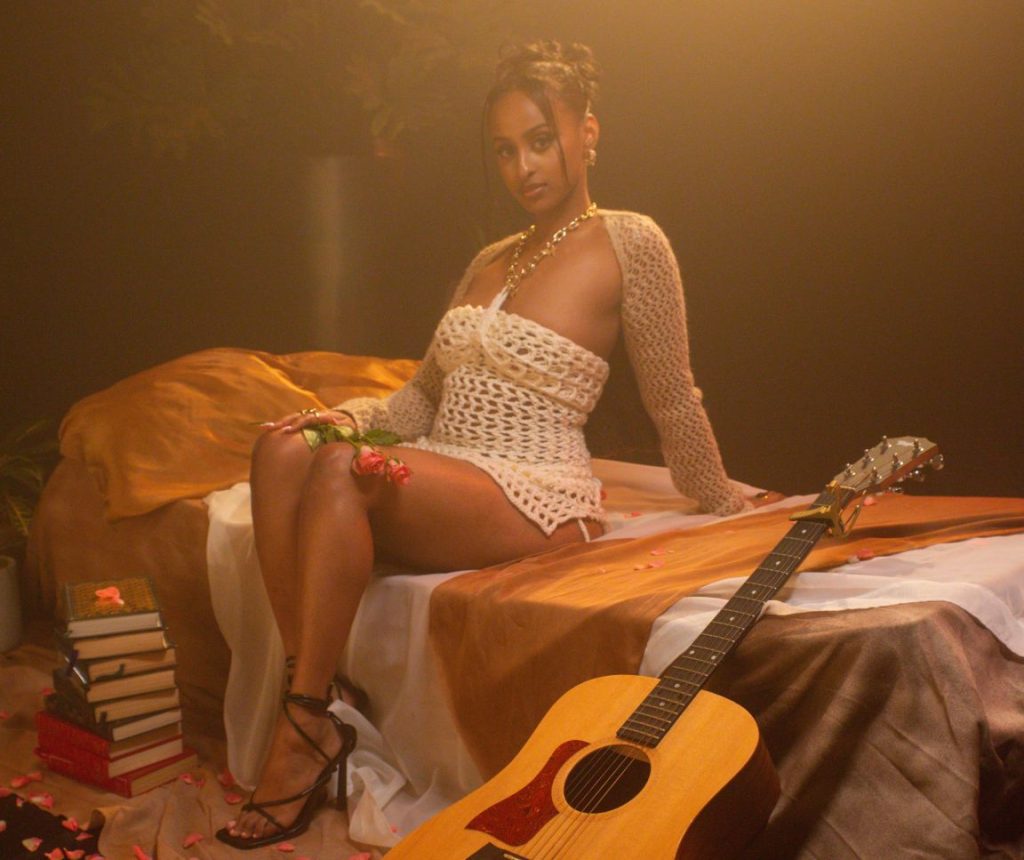 "The heart aches to be with someone, but the mind, tainted by past heartbreak, casts doubt on the possibility of love" Dani says: "It's a universal theme that often leads us to believe that if something seems too good to be true, it probably is. However, in this track, I am asking you to explore the alternative perspective – what if it is true, and by fully immersing yourself in the experience or that person, something truly beautiful can emerge?"
The all female powered Believe in Love was born out of human connection at a writing camp held in London. Written by Danni and Kemi Ade with grammy nominated Likklejay (Chris Brown, Capella Grey, and Kojey Radical) producing Believe in Love and providing the tune's minimalist drum patterns.
Heartfelt and healing, Believe in Love is out now via Platoon.
CONNECT WITH DANNI TESFAY
Instagram: https://www.instagram.com/dannitesfay
Twitter: https://www.twitter.com/_dannitesfay