2021 might not have been the best year for some of us, but for the dancing diva / tecno titan Simina Grigoriu, 2021 was a stellar showcase of her musical artistry on full display. With no signs of slowing down, Simina is here to prove with her latest offering Rooftop Ballerina / Pirouette EP that she has no intentions of taking her foot off the gas in 2022. Simina Grigoriu's signature sound of what she has branded 'Elegant Techno' sees the artist find the perfect blend of her ballerina roots and her signature techno stylings. If flexing her techno muscles all over her latest release wasn't enough Simina has also in recent years began passing down her love of dance to her eldest daughter by teaching her the art of ballet.
"For the past few years, I've been teaching our oldest daughter ballet and have once again found happiness in dance. Rooftop Ballerina and Pirouette are two tracks that make me feel like I've come home"
Out now via her beloved Kuukou Records imprint, Simina's emphatic two-part Rooftop Ballerina / Pirouette EP is another remarkable showcase in immersive, avant-garde techno from an artist who has carved out a reputation over the past few years as one of the most industrious and exciting talents on the European techno circuit.
Despite all of this Simina Grigoriu managed to find the time to sit down (virtually) with us here at ASBO Magazine, to answer questions about her upcoming release, her journey from dancer to techno star and so much more.
Going back to your childhood, how would you describe little Simina Grigoriu?
I was super adventurous and totally into music, art and dance. As a child of immigration, I was constantly trying to be more "Canadian" and spent a lot of time reading English books and learning about how to be cool and accepted by the popular girls. I realize now how much of a waste of time that was—the goal to be liked by everyone. I still carry around part of that burden but I'm teaching my girls what it means to live, not live in fear.
Did you grow up in an artsy household or did you get your love of the arts from somewhere else?
Both my parents are architects and they were into art and music. They had a small record collection, having brought only a few choice vinyls while escaping communist Romania in the 80s. In the 90s, we got a CD player and that was it for me. My parents had collected a giant CD collection and most of it were classics. I learned about the 60s and 70s and through extensive listening, I feel I'd found my sound. I used to paint and draw to music all the time and I also started learning piano and violin around 10 years old. I can play neither today 🙂
Describe what you were feeling when you decided to move into the music industry and away from dance?
I never danced professionally. I went to an arts school and studied all classical art forms but decided to focus my attention on visual arts when I got to high school. Before pursuing a full-time DJ career, I was a bedroom DJ and worked as a marketing manager. My passion was always music so I took it upon myself to make that happen instead of continuing to work a job (for which I had studied four years at Uni) that didn't make me happy.
Did being a former dancer help your transition into music? Does your dance background have an influence on your music?
Yes! I danced all through childhood. I studied ballet, tap, jazz, hip hop and folk and I loved all the music that came along with that. Dance opened me up to music and the other way around as well.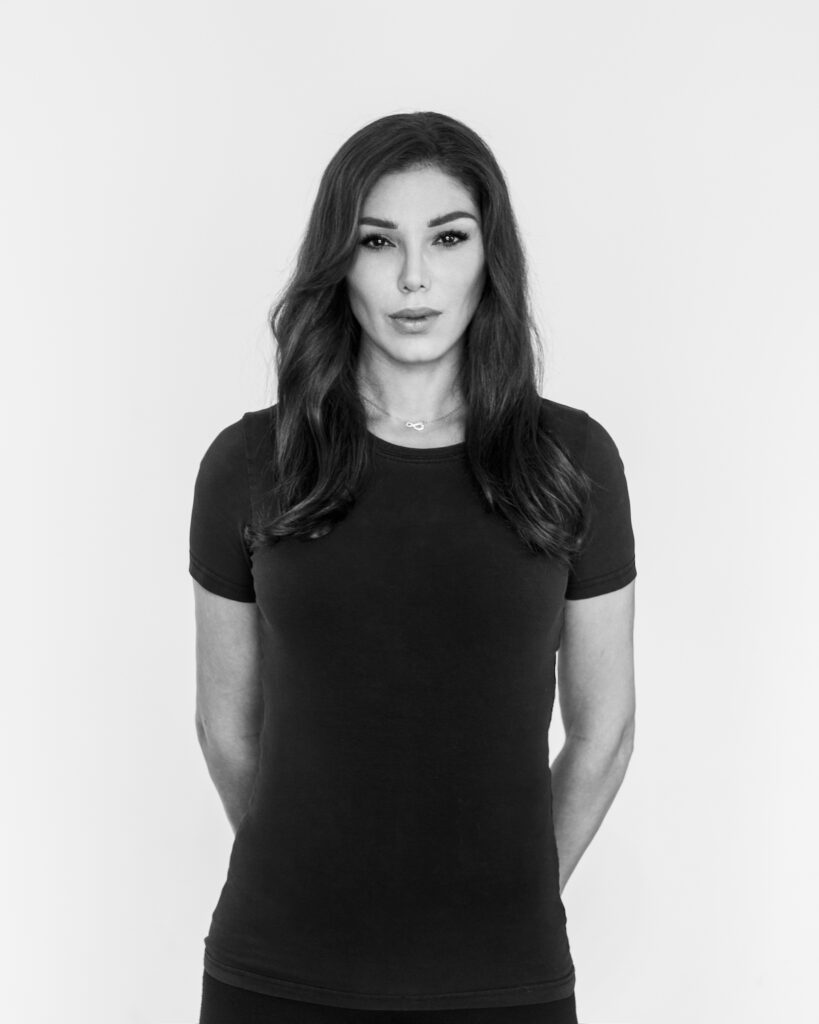 Who are some of your favourite artists that have inspired you?
So so many. The Prodigy, The Doors, No Doubt, Eric Clapton, Madonna, Paula Abdul, Bob Marley, Jeff Mills, Adam Beyer, all of the 90s East Coast Rappers. And of course, my husband, Paul. He's just a musical anomaly and a genius at that. I'm all over the place, musically.
Tell us a bit about how the start of your music career and how your music has evolved?
I was DJing in Toronto at mini venues and afterparties. I was a bedroom DJ and learning Ableton during my free time. I wasn't ready to quit my job to pursue music but when I met Paul in 2008 and moved to Berlin to be with him, I used my resources, honed my skills and pursued my passion to do this full time. It was super hard at first as nobody knew me and I had to take a chance on myself but as the years have passed, I've made a name for myself and I am proud of what I'm doing. I founded Kuukou Records and I'm giving others chances to showcase amazing music. Paying it all forward, so to speak.
Tell us about what part of the creative process you enjoy the most?
The beginning. Getting ideas down and hearing a track come to life. Of course, once a skeleton is in place, it takes tedious work and many hours tweaking and correcting frequencies but it's all necessary for the final product. I am no engineer so I outsource mix/mastering but the first few days when the parts become a whole is what inspires me to keep going.
How do you stay focused during the creative process? What works best for you?
Because we have two small children, my days of spontaneous recordings are not really possible. I have to schedule studio time and I'm okay with that. I carve out time for production and I use that time wisely, knowing full well that said time will soon end and and life's responsibilities take over. I am trying to find a balance between making music, and making dinner, playing games, change diapers, and doing honework. It's not easy finding time for myself and when I do I am not always focused. It's about giving your best and also giving yourself a break.
What has been your favourite track to work on this EP?
Pirouette because of the melody.
Whilst working on your new EP release, Rooftop Ballerina/Pirouette, were there any deciding factors that influenced the direction in which you went with this EP?
I need a track to be strong. If it has no drive, I won't play it or chart it or even hear it again. So the deciding factors are: punchy kicks, melodies that groove and a dynamic element that gives the audience the feeling that the track tells a story.
Would you say that your new EP Rooftop Ballerina/Pirouette, is the perfect intersection between your love of dance and music?
Yes. I feel it's powerful but also hits the heart just the right way.
How would you describe your growth as an artist leading up to the new release?
I can honestly say that for the past two years, my focus has been on my family more than on my artistic growth. We were on lockdown. I got pregnant and had a baby. I then took time to care for her; for all three babies, as I like to joke, because I do have three: Rosie, Izzy and Paul 🙂
There were no gigs for over a year and now, the ones I have are getting cancelled left and right. I've spent the last two years making and raising a baby (who will turn one this February) and I'm trying to find the balance between being a mom and a DJ on tour. I love to travel but feel guilty as soon as I walk out the door because I feel my children need me here and I enjoy working on and developing my fourth baby, Kuukou Records. I'm very much looking forward to Summer and I hope this Covid nightmare will end soon.
Are there any stand out moments in your career that helped shape the artist you are today?
Yes, every time I made a mistake on stage, every time equipment was missing or damaged, every time the sound was shit or I missed a flight due to delays and let down my fans. Every time the haters said I only have a career because of the man I married. Every time some asshole tried to grab my ass thinking that's ok to do that to a girl. Every time I wasn't taken seriously because I am a woman. All those shitty things that happened have made me work harder and have more appreciation for my craft and my intentions. DJ is the best job in the world—we get paid good money to play music! It's time we appreciate every minute of every opportunity because it's fleeting. The industry is changing and now with Covid, who knows what the future will look like.
Are there any exciting collaborations on the EP that you're looking forward to?
We don't have a remix planned for this one but I have collabs coming up with Dok&Martin, Torsten Kanzler and Giulia. That's just for Q1 2022. More coming down the pipeline later this year!
Is there any advice you would give to other young aspiring dancers or artists?
Don't stop. Don't give up. Don't believe the hype. The industry a bit ridiculous with the entire "Instagram DJ generation" but if you're serious and passionate and work diligently on music as well as networking, you can make anything happen. You have to believe in yourself or nobody else ever will. Step 1.
Lastly, are there any upcoming tours that you're looking forward to or is this something that you haven't thought about doing yet?
South and North America coming up as well as India. Nothing planned for Germany, Austria or Switzerland due to Covid and the rest of EU gigs are happening this summer. Fingers crossed!
Simina Grigoriu
Website | Facebook | Beatport | Instagram | Soundcloud
Words: Dylan Hannigan
Images: Press photos