Images By : Jodie Cunnigham Words: Richard Hudson-Miles
The Papa Roach guys continue to elevate their creative foot stomping, head banging music offer, they played UK sell-out shows earlier this year and took the European music festivals by storm. The deluxe album release digitally of EGO TRIP feat. Swerve (Rockville Remix) and Cut The Line (feat. Beartooth) – latest version of their single released in 2023 elicits as big a response as the classics. It proves the band can and do write stadium anthems whilst pushing their sound in new directions. They also mashed it up on their European tour with Jacoby singing Bring me to life with Evanescence. To amp it up even further, the band interspersed 'Last Resort' with segments of Queen's 'We Will Rock You'. This kind of showmanship has become a staple of
recent Papa Roach shows. The Birmingham gig, the band invited special guest
Rob from Prodigy and performed The Prodigy's 'Firestarter' (1997) which blew the crowds mind and everyone was completely enthralled. The California rock band has huge longevity, as well as
die-hard fanbase. It also proves their music retains a currency lacking in many of their Noughties nu-metal contemporaries. Their famously high-energy live sets, showcases the band's enduring music appeal which also has much to do with their lyrical themes of
self-doubt, grief, and survival. I can see people deeply connect with their lyrics. Judging by the demographic of these recent shows, the quintessential angst of Papa Roach songs resonates as much with Gen Z as the skater boys and punk rockers, now well into middle age, which the
band attracted twenty years ago.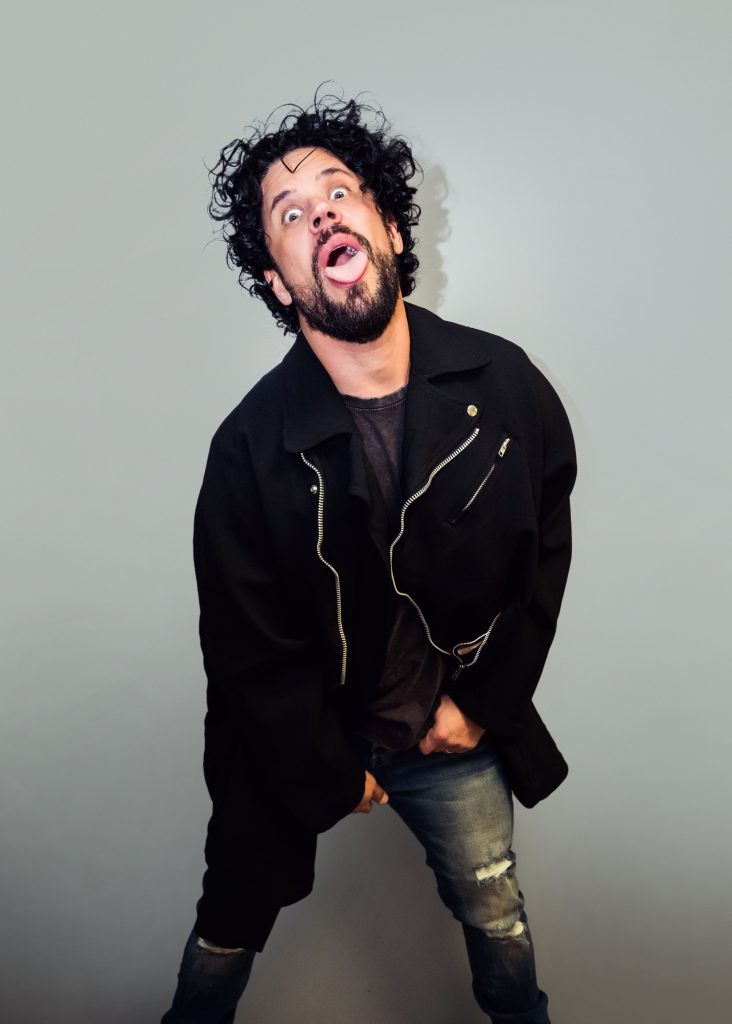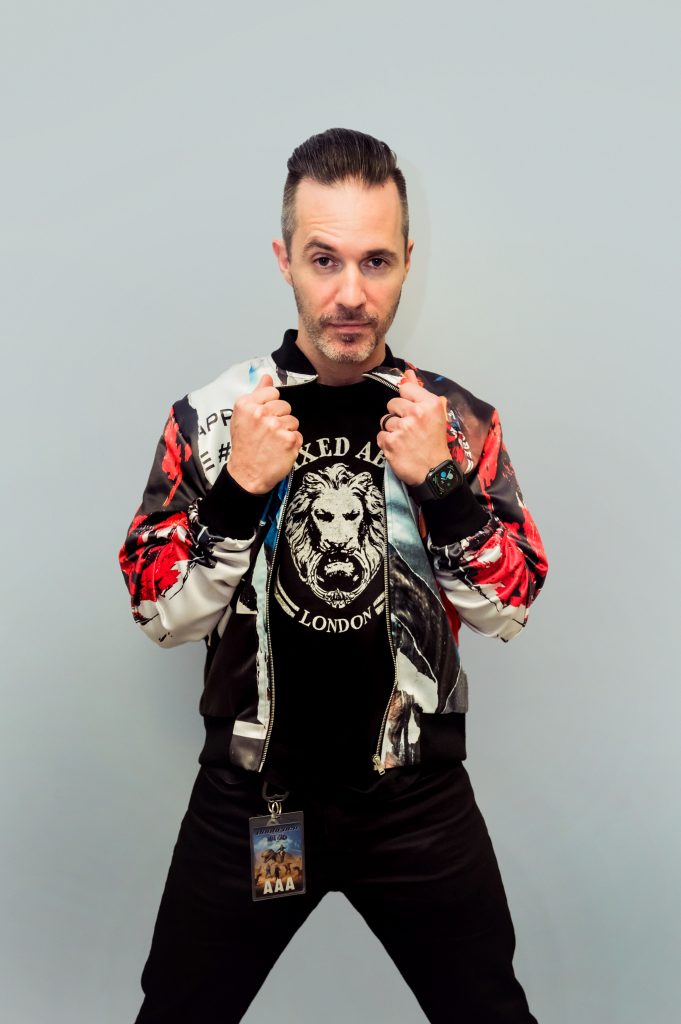 Despite its age, the seminal Papa Roach cut remains 'Last Resort' (2000). This track catapulted the band to superstardom and became ubiquitous, to the extent of being overplayed, with the alternative rock scene. The visceral nature of its lyrical content, which concerns the attempted suicide of a friend of the band, seems symbiotically connected to its famous shredding guitar solo. It remains an obvious crowd pleaser, and still hits hard twenty years later. For better or worse, the band's epitaph will be this song. They played it to close their Leeds Arena show, but what other song could they realistically choose? Speaking in a recent interview, lead singer Jacoby Shaddix seemed comfortable with this legacy: "Maybe my purpose on this Earth was to write that song, and that's fuckin' A, man. It's something that's had a massive impact on music, but also on individuals, and I'm so grateful. It's one of those songs where it could just be a riff, and you rock out to it, or it could be a life raft. And for me, that's dope". Many people have written to the band about how this track helped them through life crises. It represented a fittingly euphoric conclusion to a relentlessly high-octane show. 
To amp it up even further, the band interspersed 'Last Resort' with segments of Queen's 'We Will Rock You'. This kind of showmanship has become a staple of recent Papa Roach shows. Throughout the Leeds gig, the band weaved in melodies from tracks immediately recognisable to a UK crowd, such as The Prodigy's 'Firestarter' (1997) and The Cure's 'Lullaby' (1989). Like the E-Street band, who opened the Leeds Arena in 2013, Papa Roach's live shows demonstrate the stagecraft, technicality, and tightness accrued through decades on the road together. A cynic might argue that novelty live remixes simply repackage staid material, in the way that a couple might experiment to spice up a failing marriage. Such cynicism is blown away as soon as Papa Roach hit the stage. Though Jacoby now looks more like the father of the adolescent figure who spat lyrics in the 'Last Resort' video, he still delivers his vocals with a perennially youthful energy and attitude.  More importantly, the crowd still reacts as if they were listening to Papa Roach for the first time, or falling in love with them all over again. The latest version of their single 'Cut the Line', released in January 2023 featuring Beartooth, elicits as big a response as the classics. It proves the band can still write stadium anthems whilst pushing their sound in new directions. At the Leeds show, songs new and old were carefully curated to carry the set into a gradual crescendo, taking the audience along for the ride. For much of the gig, an increasingly chaotic circle-pit gyrated at the front of the Arena. Seeing the frenzy before him, Jacoby felt the need to remind the crowd about the ethics of the mosh pit: "If someone goes down, you pick 'em up!". As well as conducting the crowd, Jacoby described in our interview how his primary ambition as a performer is to bring positive energy which counteracts the noise and negativity in the world at present. Jacoby: "When we play these shows you can see people are juiced. Smiling, banging into each other, taking their frustration and anger and channelling it into something which isn't destructive". Over the decades, Papa Roach have honed a near perfect rock set, weaponised with hits throughout. However, it is also clear that the show functions as a cathartic experience for many of their fans.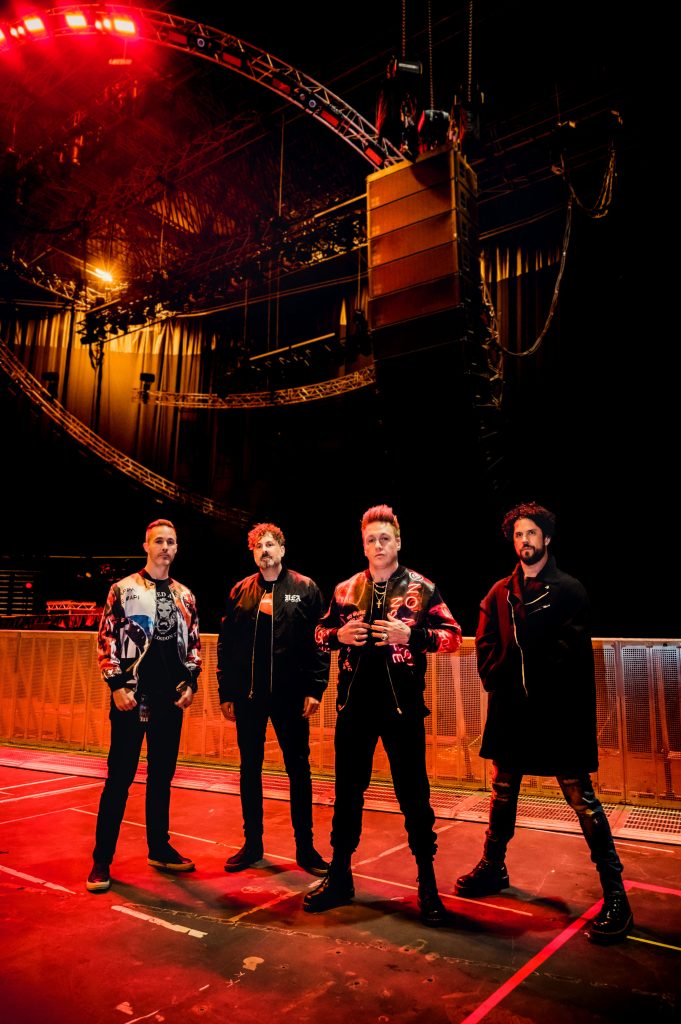 The theme of catharsis recurs throughout Ego Trip. As Jacoby emphasised, all Papa Roach LP titles are "reflective of what's going on in our lives" at the time of writing. Their debut LP 'Old Friends From Young Years' (1997) was an homage to the bands which inspired them to take up music. "A few years later we put out 'Infest' (2000), like we were going to infest the world". Over twenty years later, the band are comfortable with being called veterans. Guitarist Jerry Horton insisted that "it was always our ambition to be a career band. When we started, we looked up to bands like Metallica, Red Hot Chilli Peppers, and Faith No More. They were well on their way, yet constantly evolving. For us, this was inspiring because we had to constantly guess where they would go next. We want to take our fans on that journey too".  'Ego Trip' is certainly a wild ride, departing frequently from the trademark Papa Roach formula. It also evidences that their teenage frustration has matured into deeper psychological introspection. Self-evidently, the band are teenagers no longer. At many points, 'Ego-Trip' evidences that Papa Roach are a band negotiating what psychoanalysts call the 'middle passage'. This is the midlife period where one accepts ageing, responsibility, and loss, or breaks down into crisis denying such things. Jacoby describes how the songs were born from "profound conversations about life" concerning "who is at the helm of our egos and what it is that drives and motivates us". 'Ego-Trip' often feels like the confessional of a seasoned band on the analyst's couch.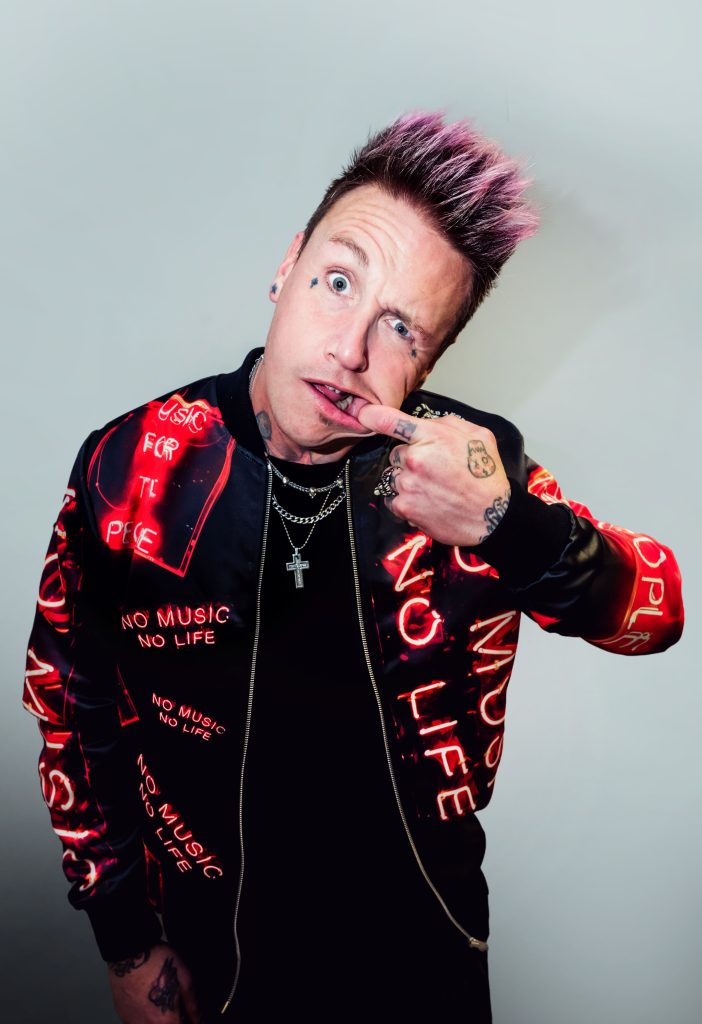 For the Swiss psychologist Carl Jung, the Ego is our conscious understanding of who we are, what we stand for, and what we have achieved. In everyday usage, egotistical stands for someone obsessed with all these things, and the superficial trappings of a materialistic lifestyle. An Ego-Trip is their narcissistic descent into self-indulgence. However, Jung also argued that the Ego was just one aspect of the human psyche. Two of the most significant are the Persona, and the Shadow, of which the Ego is in perpetual conflict. The Persona is the mask that we put on, at work or in relationships, to disguise our vulnerability and make people believe we are who they want us to be. The Shadow is everything that we repress to maintain our Ego and Persona. For men, the Shadow includes the feminine and emotional qualities which men refuse to display publicly, or even admit to themselves. Jacoby's lyrics on this album, especially on its title track, evidence an artist reckoning with his Ego, Shadow, and Persona simultaneously.
Obviously, rock superstars necessarily develop an excessive and dominant public Persona. Many struggle to reconcile this with their inner selves and feel pressured to act according to type. When interviewed, neither Jacoby nor Jerry resemble stereotypical nu-metallers. Jacoby seems to care deeply about psychology, society, and the well-being of his listeners. Nu-metal's image of bellicose machismo, which Jacoby is compelled to performatively enact through his on-stage Persona, has the unfortunate effect of detracting from the thoughtfulness of his lyrics. Similarly, Jerry is a talented photographer. You can see the aesthetic sensitivity of his work in the pictures which accompany his article. For Jacoby, "when you're making a record, each song is just another element of the ego expressed". However, for both, I get the sense that their creative activity, in and out of the band, is also a form of what Jung called Shadow work.
For most men, the biggest psychological test, to both their Ego and Persona, comes when they become fathers. Both Jerry and Jacoby speak openly about the pressures which come with balancing parenthood with incessant touring. Jacoby: "I definitely find purpose in being a husband and father, but the purpose of being an artist is something that is all-consuming". Indeed, it is the work ethic and constant worldwide touring which has given Papa Roach their longevity and fanbase. However, many of the songs on 'Ego Trip', such as 'Always Wandering', or the untypical acoustic ballad 'Leave a Light On', poignantly reflect on absent love. Jacoby admits that "everyone in our families have sacrificed to help us to pursue this dream". During lockdown, he had a frank conversation with his children about whether they resented his long periods of absence on tour. The lyrics to 'No Apologies', almost seem like they were written by Jacoby's kids in answer to that question: 'Cause I don't need no apologies / I know you tried your best, I know you struggled / The cards that you got dealt, they gave you trouble / Now I see the you in me, and I see double / We can turn it all around'. The performance of this song, mid-set, was the most moving part of the Leeds gig. Though life on the road has made family life difficult, Jacoby insists that there is an important lesson there for his kids. "Ultimately, if you are not fulfilled as a human being, what's this all about anyway? Because, at the end of the day you leave this place alone. But I've found a way to balance both [work and family]". Carl Jung would agree about the need to find psychological balance. He would also agree that facilitating the truly individuated self is the best example for humanity. Behind the bravado of the rockstar's Persona, on 'Ego-Trip' you can hear a mature band trying to figure their way toward self-knowledge and individuation, rather than the illusory vanities of the Ego.