The secret garden party (SGP) returns this year, the festival is located in Abbots Ripton near Huntingdon and is preparing for the 16th edition of the annual festival. The festival started in 2002 and was announced as ending in 2017, before returning after a 5-year hiatus. SGP has had some of Britain's most exciting artists grace its stage since its inception in 2002, the likes of Lily Allen ( 2006), Mumford and Sons (2008), Gorrilaz (2010), Eliza Doolittle (2010), and Blondie (2011) to name a few. This year is the second edition of The SGP since its revival in 2022 and will feature some electrifying acts, at ASBO magazine we have listed the 5 artists you must see at this year's Secret Garden party.
Everyone You Know
The sibling duo are preparing to take the stage at this year's SGP. When they're not making hits in their home studio in Denham, the pair are lighting up stages around the country with their high-energy tracks and stage presence. Rhys (26) is the older brother and the frontman of the group, while Harvey (22) is the younger of the pair and produces the group's tracks. The songs and lyrics of EYK are exactly what you would hear if you closed your eyes and imagined you were at a festival, the upbeat mixes with Rhys chant-like vocals of lyrics filled with references to drugs, parties and general enjoyment. The pair seem as though their key aim is to enjoy themselves and throughout covid released tracks such as 'Do you miss raving' and 'Just for the times', tracks longing for the freedom that was lost as well as reflecting on what everyone was going through, now free the pair have continued dropping hits and all at the SGP will have an unforgettable experience should they see the pair don the stage.
2. Warhaus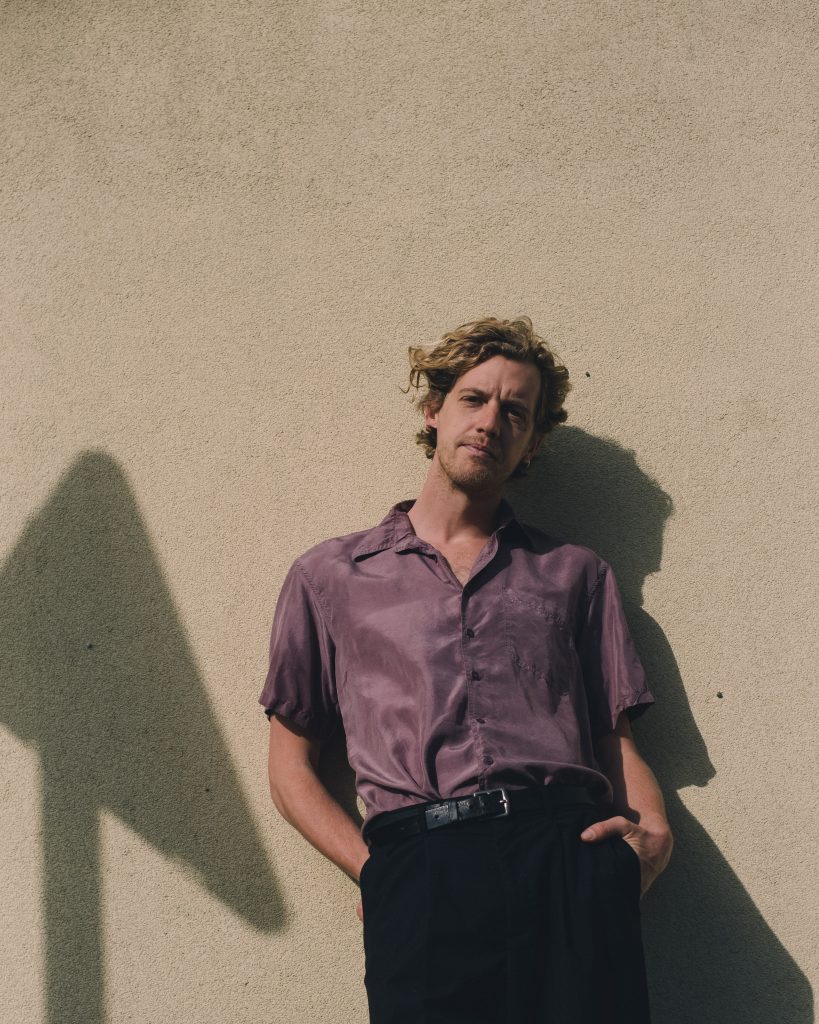 Warhaus is the brainchild of Belgian singer/songwriter and producer Martin Devoldere. The music is effortlessly light as if Martin is floating across the beat, beats full of lightly played instruments and sensual backing vocals. Warhaus is perfect for when festival goers want to take some time away from the frantic crowds and relax. Warhaus came to fruition following  Martin's previous band, Balthazar, deciding to stop and explore different things, with Martin creating Warhaus and running with it ever since. The calming singer will take the stage at SGP and for all those with a love for indie pop or legendary artists such as Leonard Cohen and Tom Waits, will have to make it a priority to see the Belgian artists perform.
3. Girli
Girli is a 25-year-old London-based pop singer, the pink-haired pop star has been releasing music for nearly 10 years and has been able to keep her authentically fun and playful pop sound. Not only does she create iconic pop tracks, her style and glam act to define her current reign with the help of Creative Director Fiona Garden (Wet Leg, years and Year &Grimes). Last year saw Girli cement her place in the pop scene with her queer anthem 'More Than a Friend', the high-energy smash currently sitting on over 40 million combined streams. The pop sensation is seasoned when it comes to performing after spending the last year on her 'Damsel in Distress' tour visiting 18 venues in 27 days, the foresighted sensation is now ready to command the stages of SGP and is a must-see for any fans of exemplary pop music and high energy fun.
4.Charlotte Plank
Charlotte Plank is the most exciting new artist in the UK music scene right now, having only released her first track in 2022 the 21-year-old doesn't seem to be slowing down with the constant release of electronic/ pop smashes that are racking up millions of streams and bringing her to stages such as SGP. The rookie sensation has already graced the stages of festivals up and down the country this summer and is only warming up for the SGP stage, her songs are somewhat a throwback to early 2000s electronic tracks with beautifully soft vocals over fast-paced electronic beats, the perfect sound for British summer festival season.
5.Henge
Henge is a Manchester-based concept band who according to themselves are "Not from this world" and "Bring you music from distant planets". Almost impossible to the genre and box in with their somewhat alternative rock/indie/folk music, the group consists of 4 members with intergalactic names, Grok, Goo, Zpor and Nom. Henge are clearly from another planet and when they decide to perform on Earth they make it their duty to make the audience feel as though they've left this planet. If a performance and show are what you want to see then Henge has to be at the top of your list for SGP. Their festival run acts as a warm-up before they tour their new album at the end of the year, an opportunity for fans and interested listeners to see what the intergalactic group are preparing.
These 5 acts are just the 5 artists that we at ASBO are most excited to see but are only just a minuscule fraction of the star-studded SGP 2023 lineup. The full lineup for this year's Secret Graden Party is available here:
The festival will be taking place between the 20th -23rd of July with tickets for the festival available to buy here.