Word & Images Grey de Montmorency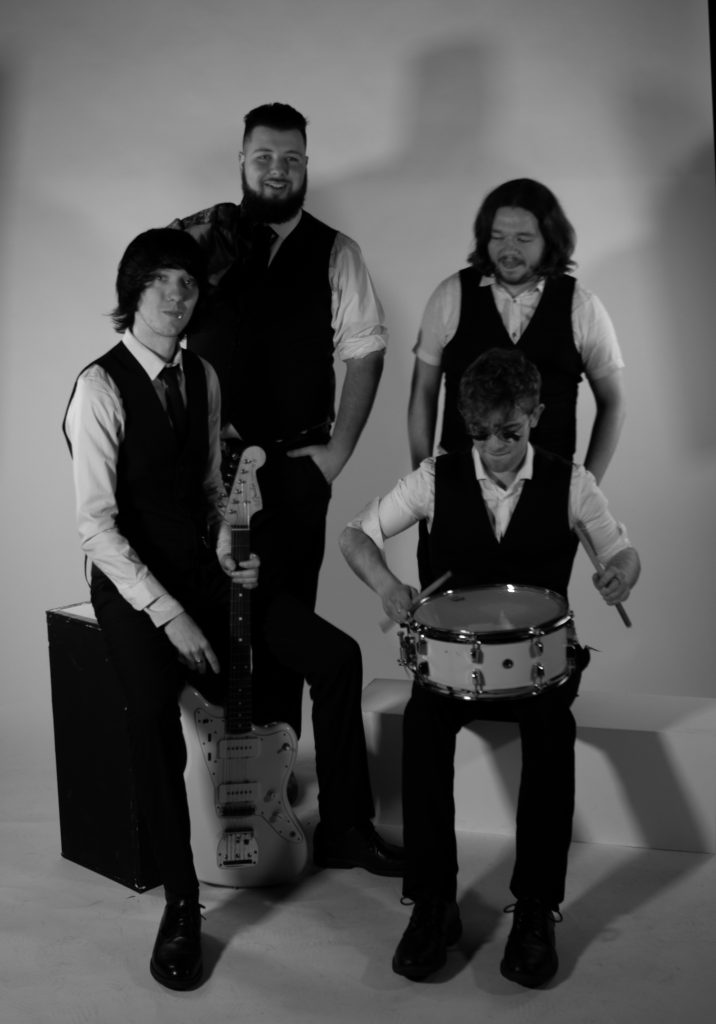 Broken Saints are a Classic Rock band from Isleworth, London, consisting of Oliver Cartwright, Daniel O'Brien, Alfie Boyadji and Callum Doona. Dan and Callum connected through school back in 2018 and started writing together, Alfie joined within a few months, and it took a lot of persuading to get Oli onboard, but after an initial jamming session they felt as though everything had fallen into place. Since then, they have released three singles: Ocean, Full Metal Thunder and Broken. They are currently gearing up for the launch of a new album which is coming out at the end of 2023 and intend on releasing a single per month to make up the compilation. The album will be made up of a selection of songs they've been writing and perfecting since the band first formed.
They take inspiration from Rory Gallagher, Royal Blood and Thin Lizzie amongst other more classic rock bands, each member has their own input into the music and their individual styles shine through while seamlessly blending at the same time. Recently the band were put to work by Jamie their producer to help him hand build a studio that they now rehearse and record in.
Live music and performing is a big part of who the Broken Saints are, you will often catch broken saints at The Red Lion in Isleworth at open mic nights. Their favourite show to date was their headlining show in the Amersham Arms in September 2022. They are keen to support City of Thieves, their producer Jamie's own band on a UK tour soon but also have dreams play on Glastonbury or Reading festival their up-and-coming band stages.
At ASBO magazine we look forward to hearing more and watching this band go up and up in London's rock scene.