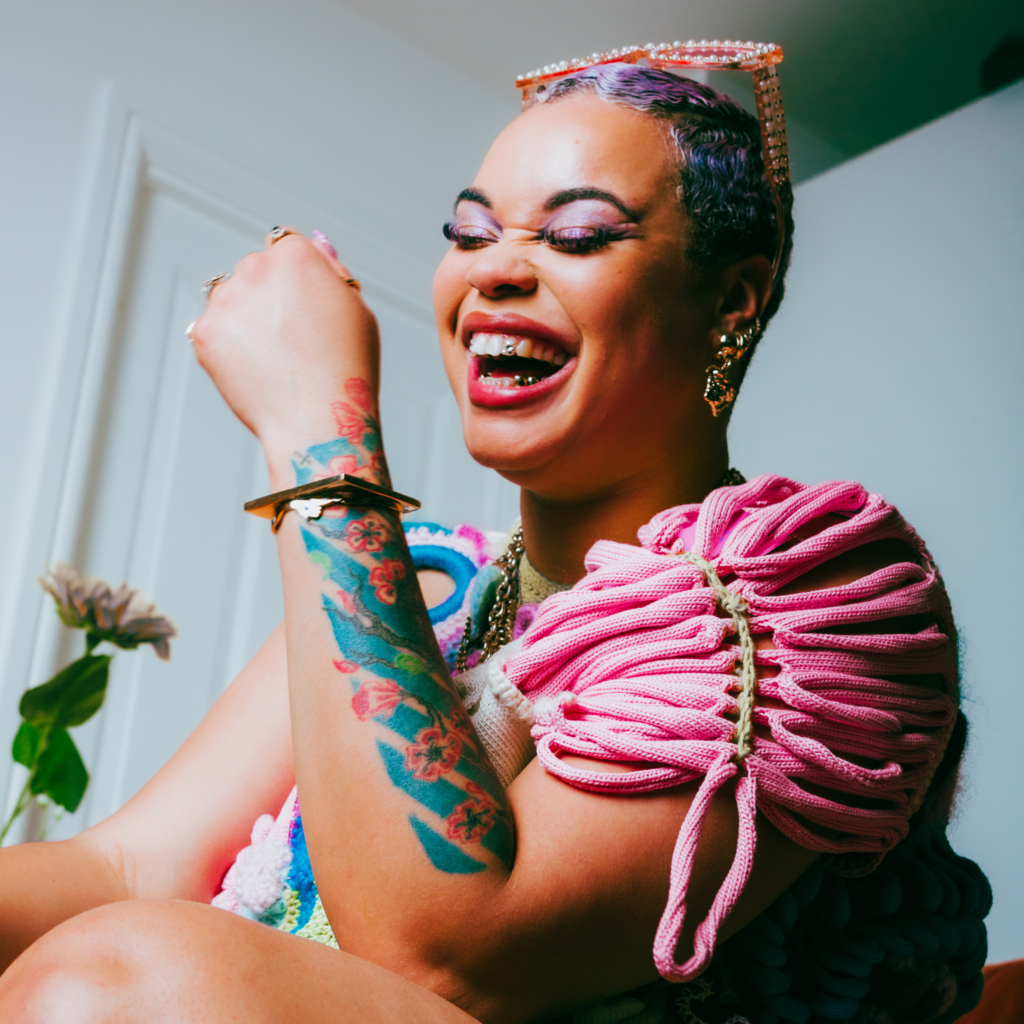 LOANHOOD is the east London-born brainwave of 3 female friends wanting to change the face of fashion. Facing out of Hackney, the app is a peer-to-peer wardrobe rental meets talent agency for young designers. Supporting emerging creatives to get their work seen and worn by their peers, it bridges the gap between the clothes that young people love and what they can afford. In an instant, anybody can loan or borrow garments and entire looks for a fraction of their value. Whether a designer, a stylist or absolutely anybody else, LOANHOOD is a digital community offering instant access to exciting fashion without the waste and price tag .
Once upon a time pre-lockdown, co-founders Lucy Hall, Jade McSorley and Jen Charon brought LOANHOOD into the world over after-work drinks. Each a fashion superpower in their own right, they combined forces to crowdfund and kickstart the app.
Working as a New Faces Booker at Models 1 a decade ago, Hall met McSorley who came to the agency as a model. The two became best friends, and soon each craved a change from the industry as they knew it. While Hall opened farm to fork restaurant Jar Kitchen in Covent Garden, McSorley went to London College of Fashion to study an MA in Fashion Futures.
It was there that McSorley hit on the business potential of fashion rental for the wider community. "Jade came to me with this idea," Hall explains. "Like, Oh my God, renting clothes to each other! We're already doing it in the fashion industry, let's get everybody to do it. Let's have this huge wardrobe that we can circulate." They took the idea to their graphic designer friend Charon, and so LOANHOOD was born.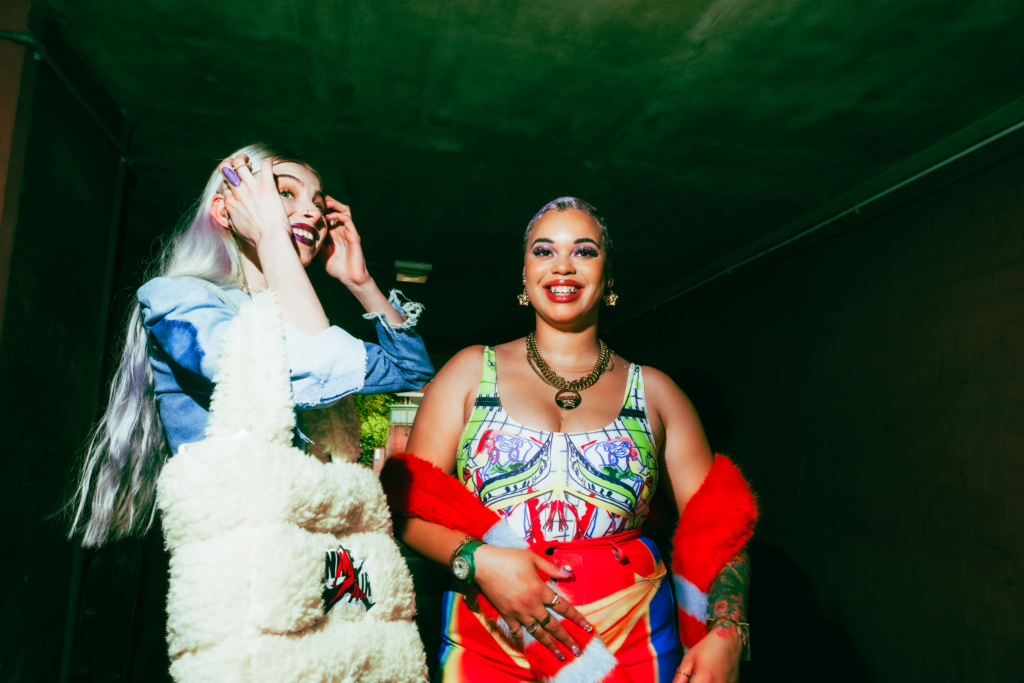 It is still only the 3 of them – McSorley and Charon in Hackney, working remotely with Hall from the North of England. "(Before lockdown) We started testing the idea with clothes swaps, which is obviously a great community driven, entry level way to circulate clothes for free. And Hackney Council took us on as a client. We love working with them."
As McSorley pointed out, clothing loaning is nothing new in the fashion circle, with stylists constantly borrowing from designers. Rental sites such as Rent the Runway, ByRotation, Rotaro and the Selfridges Rental service are readily available but do not cater specifically to the younger generation which LOANHOOD is devoted to. "What they're doing is amazing, they're really targeting this female millennial, and crushing it, doing super well. But that's not us. Coming from the model industry, I've worked with emerging designers and emerging talent my whole career, young people that need an opportunity in life."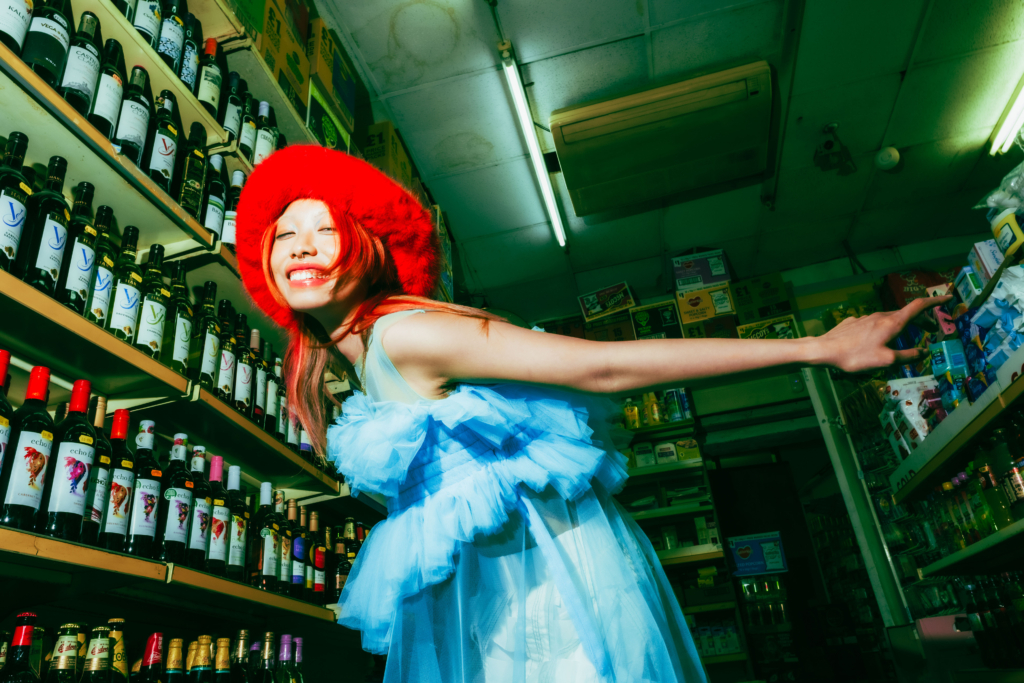 LOANHOOD offers a platform for emerging designers to showcase their work, and have it physically reach people their own age. "For a young person trying to sell your really amazing garms to other people that are in your age bracket, they can't always afford it. So rental is a great way for those people that have these amazing clothes, to actually have them seen on younger people."
Hall utilizes her model agent background to scout out new designers to invite onto the platform. "We literally go out on Instagram and search people and DM them, like hey, love your stuff. We're always looking for new talent, and that spreads the word as well."
A recent recruit is Central Saint Martins second-year designer Anna Dewhirst, who crafts garments entirely from rubber loom bands. Her pieces take weeks to crochet by hand and will be available to rent for £25 – £50 per week. To buy outright, they might cost upwards of £500. The news of her drop is splashed across LOANHOOD's socials and on the homepage of the app itself.
"We don't have massive amounts of funding yet. So having an office seems like a bit of a luxury, we don't really need it. We'd like to stay agile, we'd rather spend the money on our community than on ourselves right now. So we host lots of events, lots of pop ups and support the emerging talent that we have on the platform. They're the real stars."
The app also collaborates with Rich London PR agency and showcases a rail of loanable garments at their studio in Brixton. Recently, looks have been pulled from it for singer Raye to wear at Glastonbury, and for a Vogue shoot in New York. "That's obviously free of charge for (the designers), we pay for that privilege. So they can get their garms seen by amazing people. Those opportunities wouldn't be able to happen without being with us."
However, it is not only designers who can loan garments on the app – it is open to everybody. Pieces can be borrowed for as little as £5 per week. "Our top performing girl, Tamara, is based in Brighton. She just has a sick wardrobe. And is like a vet or something. People just love her style, she gets requests all the time." LOANHOOD has a feature called Loan the Look, where two or more items can be loaned together. "So you're renting their style," says Hall.
In this way, anybody can start working as a professional stylist via the app. "And that allows you to bring in lower price items, because, you know, style is priceless. It doesn't matter if the item is thrifted for like three quid. It adds value to the whole outfit." Community is encouraged, with users following loaners with style they admire.
"What we found with the fashion industry is that it can be quite elitist, and you have to know somebody, or be someone's god daughter to progress. And that doesn't agree with us. So we decided that we would support emerging talent on their journeys, regardless of where they're based."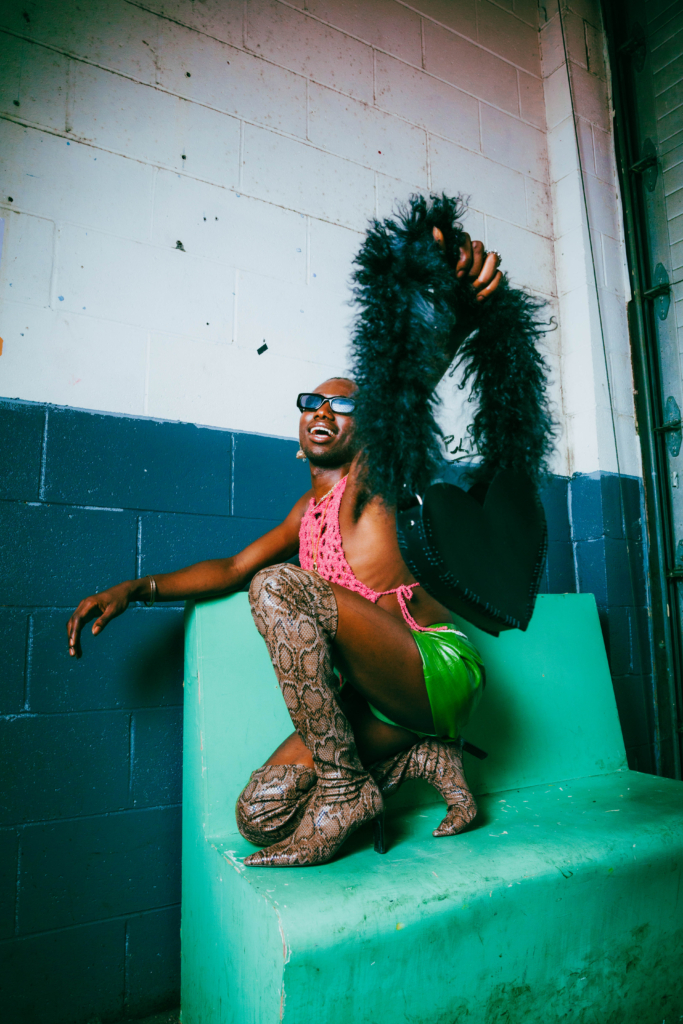 LOANHOOD offers its designers and Loaners damage protection, and would require Borrowers to take responsibility for the full retail price of the garment if it were to go missing during the loan. However, the founders are hoping to trigger a deeper mindset shift in its users. "People will start to understand that you're looking after someone's work, not just an item of clothing that there's 10,000 copies of. The whole storytelling is really important to us."
Still, the app is all about granting wearable, everyday access to fashion. Not just material for shoots and events. "Most of the students have stuff that they want to get out there. They want to test the idea, like do people actually like this design? For people loaning on the app, people are going to wear them. You have to let it go, be like, "I'm doing something good for the planet, I'm going to trust these people"."
Soon, LOANHOOD will run a second Crowdfund, which will grant people the opportunity to buy stakes in the business. This will allow the founders to take on new hires, of which they will never do unpaid. Over the next 12 months they are planning a city by city expansion, with lectures planned at Glasgow and Liverpool universities followed by rental pop-ups. Here, local emerging designers can meet one another and showcase their work to their peer groups. "As we grow, we're building hyper local communities. We're working with universities that have the campus as a central location where you can pick up and drop off (rented garments). It reduces carbon emissions and keeps the price down because of postage."
The app will soon publish guides that encourage users to use recycled packaging to ship garments. "This is a climate emergency, like, let's reuse whatever we've got. It doesn't have to be beautiful, it just has to get there."
What do they say to people who are apprehensive about wearing (many) other people's clothes, or lending their own out to strangers? "Just try it out and see how it goes. When Airbnb started, everyone was like, Oh my God, no way, no one is coming to my house. You definitely get over it when you start seeing the money that you can make from it. And then you actually realize the environmental impact we can make from it."
"What we can do is a real behavior shift. And it's gonna take time, and it's gonna probably be really hard. But the impact that we can have is astronomical, and if no one else is gonna try it, we have to. It's on us. So we're just going to go for it."
Words: Sienna Mayers