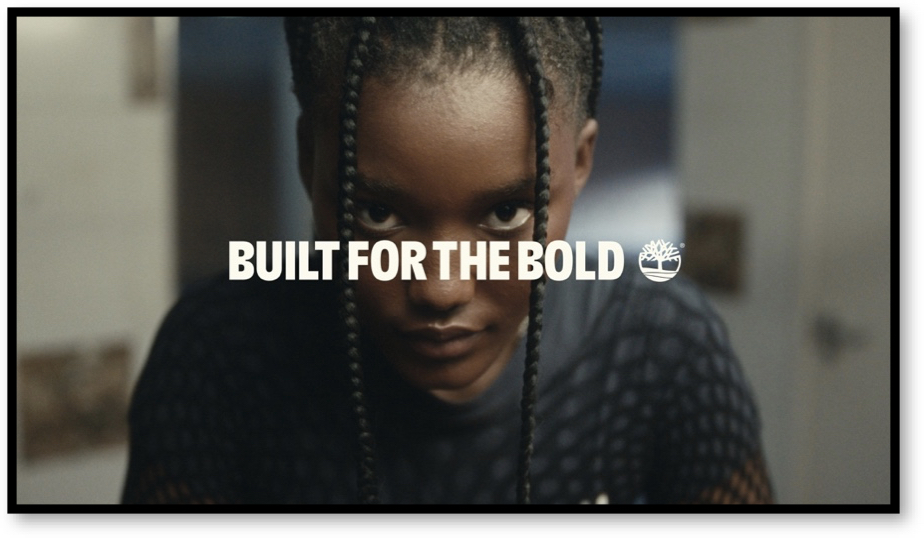 Brand calls on global network of changemakers, including Mary J Blige and Arlo Parks, to remind us that the future belongs to those who embrace their bold.
Timberland launches Built for the Bold: a call to doers and adventurers everywhere to work hard, live with passion, act boldly, and believe in their potential to move the world forward. The campaign taps a global network of changemakers to help redefine what it means to be bold, and cements Timberland's place in culture as the work-and outdoor-inspired brand that fuels the bold lifestyle.
Bringing together the worlds of work, outdoor and lifestyle as only Timberland can, the campaign gives voice to a diverse line-up of emerging and established changemakers who embrace their inner bold, unapologetically and on their own terms, to move the world forward. Talent includes rapper, producer, and Harvard guest lecturer IDK; songwriter and poet Arlo Parks; auto body technician Tiegan Alysse; musician, artist and director Shugga; ceramist Shino Takeda; and Marc Yeh, a writer and world traveler who is creating a new hiking culture in Taiwan.
At the center of the campaign is an anthem film narrated by the queen of hip hop soul, Mary J Blige, who herself epitomises what it means to be bold.
"Bold is fearless and confident, but it's also being brave enough to pick up and start again," said queen of hip-hop soul, Mary J. Blige, who narrates the anthem film. "These are words that represent my life. I've loved Timberland from the time I was a girl – and I really embrace the message of this campaign, that boldness lives in all of us."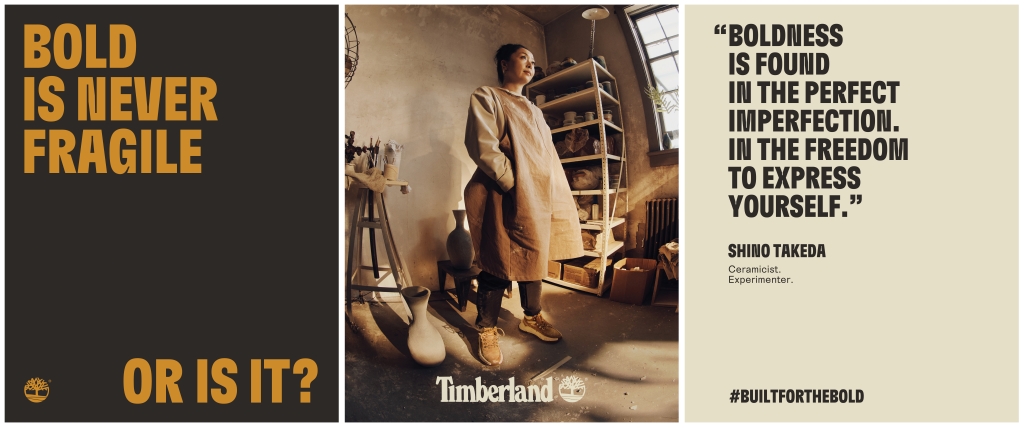 In London, Timberland will also be encouraging locals to roll up their sleeves and unleash their bold with a series of hyper-localised events available to the public. Championing the fearless talent London has to offer, Timberland will be kicking off their stream of workshops with an open mic night, 'UD presents 'Bold Steals the Spotlight' in partnership with London-based music organisation United Development on 14th September at Village Underground, Shoreditch. Bold moves will continue to be made at Village Underground from Thursday 15th September to Sunday 25th September as members of the public will also be able to get creative with product customisation and street art workshops, a planting workshop with Mr Plant Geek and a city hike in partnership with London National Park City Rangers. For those looking to get involved and embrace their inner bold please see HERE.