Some words on the collection by Dr Creature and muse Zoe Lewdwig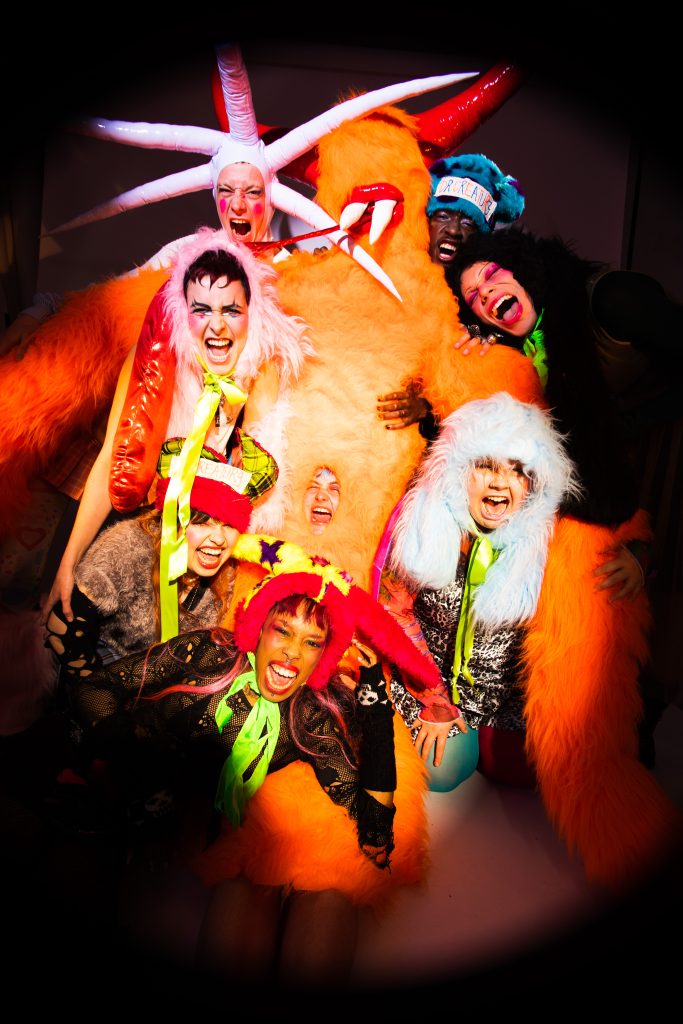 Dr. Creature is proud to announce our new spring collection, released on Easter Sunday April 18th.
For the shoot, we have returned to Dalston High Street, where the concept of the collection was originally conceived. Dalston is a hub for the queers and chia-freaks that rave and dance in the night. The inspiration of the collection was to create a queer utopia. When wearing Dr. Creature you behave differently, you become an otherworldly creature.
The face is often the first thing we look at, and when people see you, with brightly coloured hoods and long horns, they immediately know you are a creature.
For Dr. Creature it's important that everyone is seen. Bright colours, fluffy fabrics and unconventional shapes, our designs have become bigger than ever, and are ever-growing. This collection experiments with silhouettes, but we still always have a soft spot for our classic creature horns (as seen worn by FKA Twigs).
Dr. Creature makes a small cameo in the collection, embodying the collection's mascot, Kevin (a 4m tall creature with a long tongue and irresistible charm).
Dr. Creature doesn't look like one person. We believe there's a thin line between fashion and costume, which is what makes toying with it so fun. Everyone can be a part of the Dr. Creature family.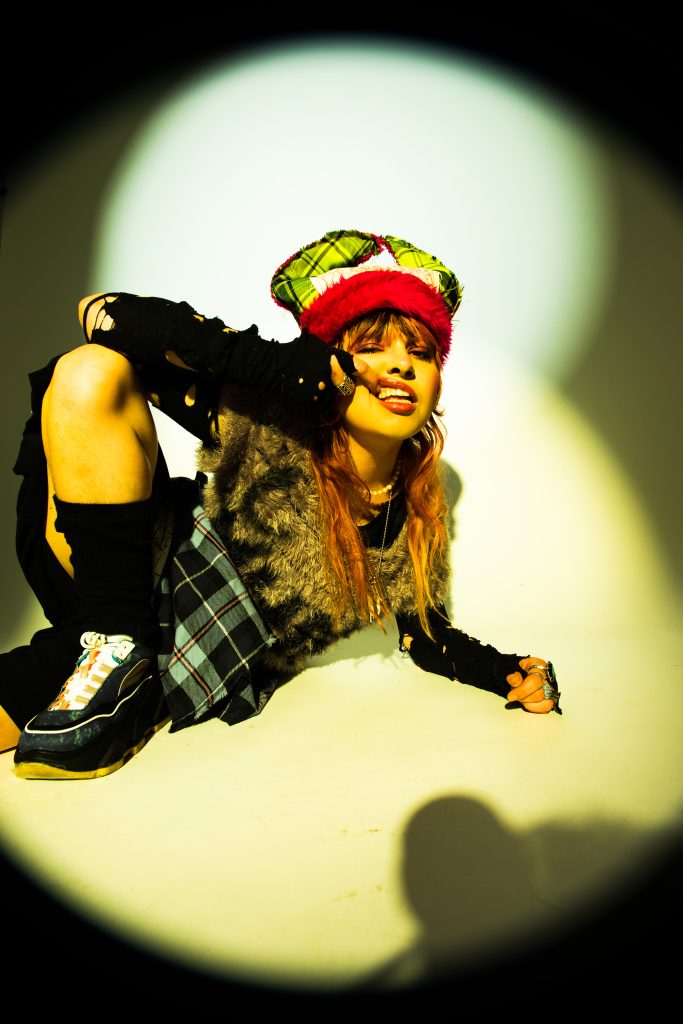 What's next: Dr. Creature is planning on further branching out into other garments (as seen with our bags and scarves) and further pushing ourselves into creating queer rave culture wear. Do not worry though, headpieces will always be our signature. Coming up we are also planning our "Dr. Creature Mad Hatter Party", a rave and pop-up shop for Dr. Creature garments. The Mad Hatter Party will also serve as a place for Trans+ and Non-binary people to come together to fundraise for Transfundlondon (we are currently fundraising for Dr. Creature's top surgery, but will continue to fundraise for other people's surgery funds moving forward).
Coco Chanel famously says "before you leave the house, look in the mirror and take one thing off", I say put on a Dr. Creature.
Creative director/ designer: @dr.creatur3
Photographer/light designer: @connortegan
Make-up: @pizzabixtch
Stylist: @silas.gc
Monster designer: @dr.creatur3 and @kit_the_shit
Models:
@pixie.venom
@mackerelmonday
@rach.e.lle
@999999999boyscrysendpics
@shemi_cj
@magda.onatra
@kit_the_shit
@the_creature_fleur