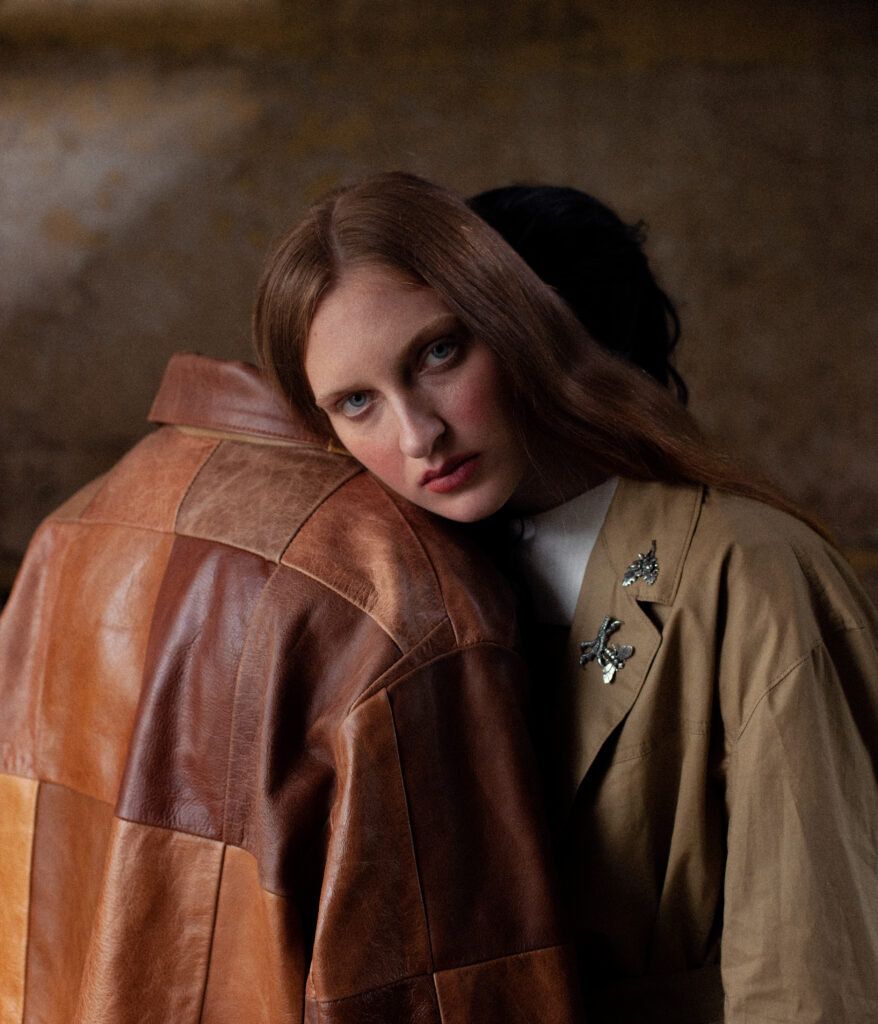 Sydney Cassidy is a fashion designer from South East London, who's style is classic, nostalgic and heavily British inspired. Taking inspiration from traditional workwear shapes, Sydney's clothing has a distinct grounded feel to it, "I've always wanted to create clothing that is made for everyday people". Launching her label in November last year, Sydney has been putting her all into building her brand, balancing life and learning how to run a new label in an ever-evolving industry.
With sustainability being such a core part of Sydney's work and ethos, "[She] would love for it to open a dialogue between the wearer and their clothing". Sydney puts emphasis on being conscious in her approach to making, knowing where and who was involved in the process.
"All of my work is either made using offcuts or British produced materials much in the way it used to be. Everything is made in my home studio in London and I think it is rare to be able to buy something now and know exactly where it's from and who made it and I think that makes the pieces really special."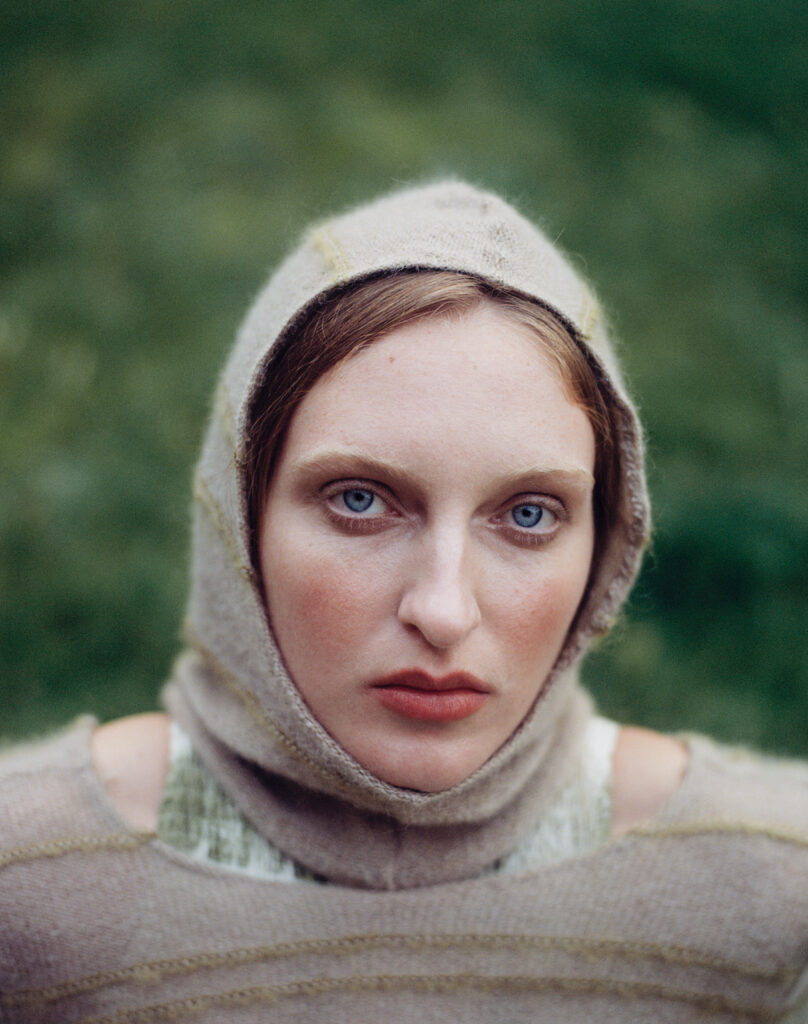 Sydney explains how creativity is ingrained within her, "I think my mind is just calibrated that way" a form of expression she has always turned to. Clothes in particular have always been close to her heart, a nostalgic and special means of expression which create an interaction or relationship almost with a stranger or loved one. "It's such a beautiful experience to watch someone wear your piece and feel whatever they feel when they look at themselves in the mirror. I think I was just massively inspired to create clothes that evoke those same feelings that I had growing up".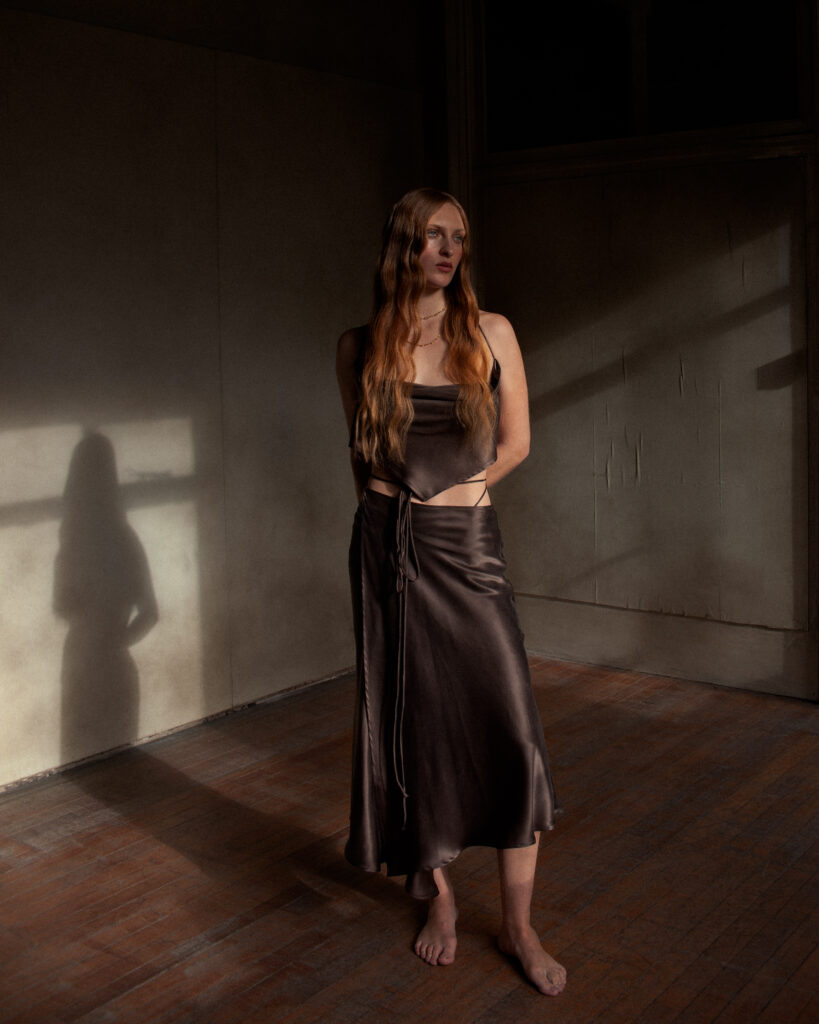 "By nature, I'm quite a sentimental person and I have really early memories of watching my mum wear my grandfather's knitted cardigan to feel closer to him and I really remember connecting with this idea that clothing can hold sentimental value and that it has meaning beyond its physical uses. When I was growing up my parents would pass down clothes of theirs from when they were younger with great emphasis on taking care and cherishing the clothes like they had."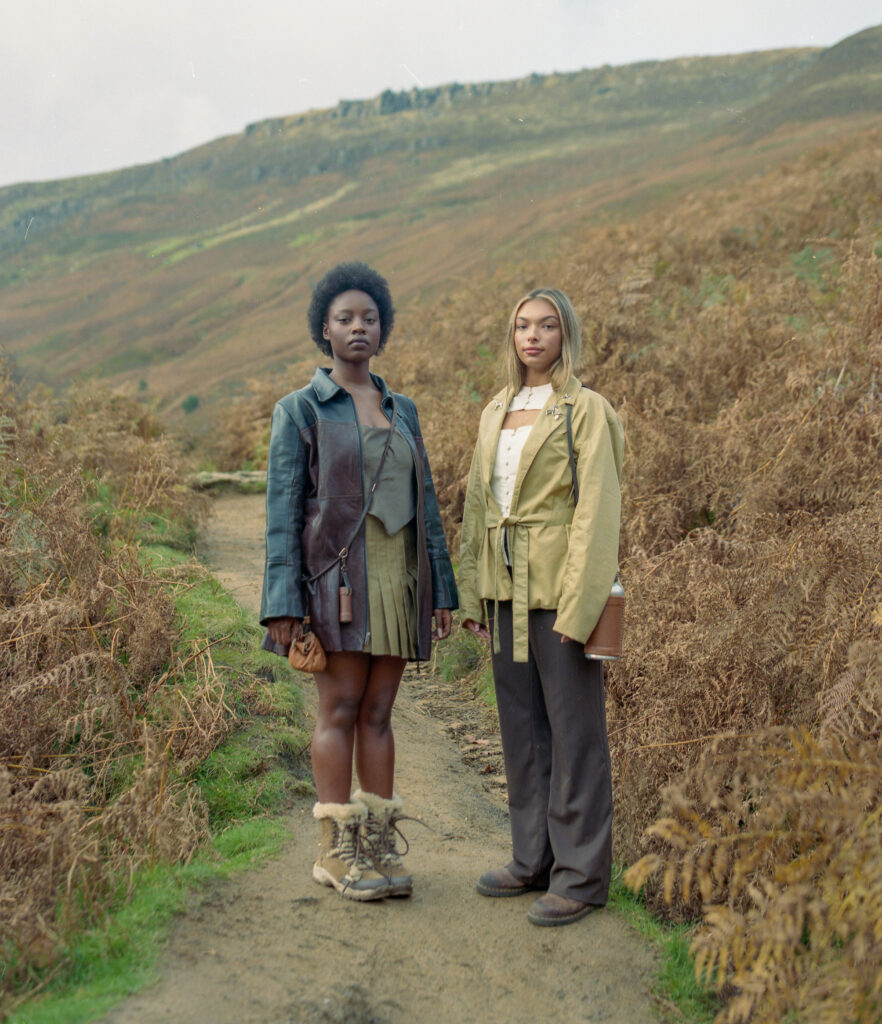 Looking back at her time as a designer, Sydney reflects on her graduate collection and the difficulty of creating it during the pandemic, with only zoom to connect herself and her University. Labelling it her biggest achievement to date, Sydney puts emphasis on how important this learning curve was, and how proud she is (and should be) of her work and ability to persevere. 
"I wasn't very confident in my own ability to make decisions and it was the first time without guidance from staff […] Reflecting on that year, I'm not sure I would have had the confidence to pursue my own thing had the year not unfolded like it did, so I'm happy it went the way it did because I'm confident in my independence now."
Sydney's next drop will be in March/April, take a look at her gorgeous work and support a new independent brand. 
Words: Ella Kenneally
Fashion and Accessories: Sydney Cassidy
Shoot 1
Clothing and Accessories: Sydney Cassidy
Photography: Ella Pavlides
Makeup: Chess Thornton
Hair: Mayuko Nakae
Models: Alan Eiji Goodman  and Fay Alice Parsons
Assistant: Darragh Connors
Men's Shirt: Daisy Holt
Shoot 2:
Clothing and Accessories: Sydney Cassidy
Photography: Maya Ashton
Hair and Makeup: Gabrielle Kaya
Models: Nandi Padambo and  Kiah Henry
Assistants: Ellis Cassidy and Tegan Smith