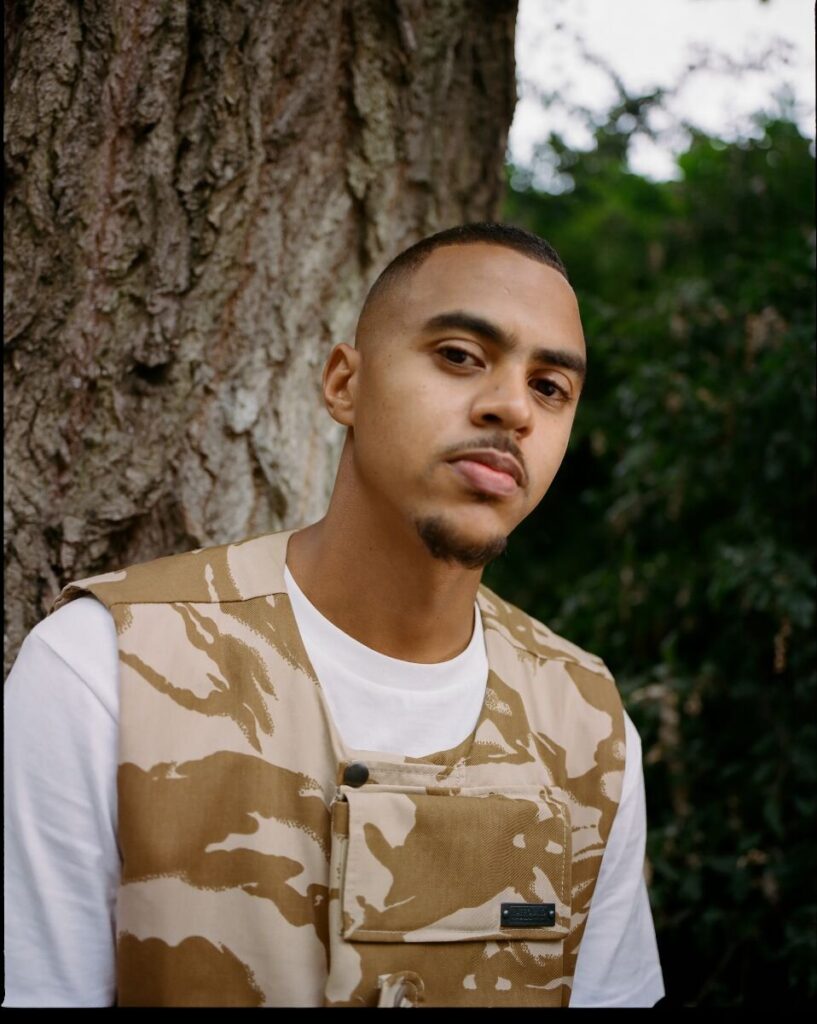 Born and raised in South London, Swindle is one of the UK's most versatile and sought-after producers, making a name for himself through his high-quality grime and hip-hop instrumentals and collaborations with huge names such as Chipmunk, Ghetts and Professor Green. Swindle has formed a sound that is uniquely his own, cementing his name beside some of the UK's biggest producers.
Fresh off the success of 2019's critically acclaimed album 'No More Normal', Swindle has now revealed his latest offering, entitled 'Darkest Hour', a heartfelt, soulful banger, with collaborations from Poppy and Daley. The track is carried by a smooth, funk-laden instrumental with lush bass and guitar notes throughout, with upbeat drums and trumpets which carry the rhythm of the track and keep you engaged to create a varied and engaging sound.
The featuring artists, Poppy Ajudha and Daley, both provide mesmerizing performances on 'Darkest Hour', Poppy's heartfelt vocals ride the instrumental arrangements wonderfully, with her melodies complimenting the instruments throughout the track as she sings passionately about supporting your loved ones through their darkest hours.
On the track, Poppy has said '"It was so special working with Swindle and Daley on this record. Myself and Daley met for the first time when Cam got us all together at Real World Studios and for everyone who came through it was pretty much our first time making music and collaborating again. After such an insane time adjusting to the pandemic we were all really grateful and overwhelmed to be spending time together, so maybe that's why the song ended up being about friendship and support, something so many of us needed and relied on to get through the lockdowns."
Daley's performance is equally impassioned and of a high-calibre, his vocals are more low-key than Poppy's and provide some great variation as he riffs about mental health issues and how to break out of the cycle of feeling low. 
Discussing his input on the track, Daley has said '"There was so much going on when we wrote this, getting back in the studio was like turning the noise down on the headlines and outside noise and getting to zone back in on why we do this, why people need feel good, positive music when fear and uncertainty is consuming so much of the narrative. For me, it was instant – strings, horns, drums all the right elements of nostalgia from Swindle. Me and Poppy did our thing in line with that'. With Swindle going on to say, '"So pleased to get two power voices in Daley and Poppy Ajudha on one record. The song really speaks to the sentiment of our time in the studio, lifting each other up during a dark time. We recorded this song on the last night of the week-long session and basically had a party recording it."
Music runs through Swindle's blood, inspired by the sounds he heard on pirate radio growing up and raised on a mix of jungle, drum and bass, and garage sounds. Swindle's broad influences are what have made him such a versatile producer. Funky, soulful and polished 'Darkest Hour' is a perfect encapsulation of the best aspects of Swindle's sound. Darkest Hour will be available on Swindle's new album 'The New World' which arrives on the 29th of October and will feature collaborations from Ghetts, Joy Crooks, Loyle Carner, Maverick Sabre and more.