Warren Reilly Studio was founded by Design Graduate and Creative Director, Warren Reilly, an award-winning creative from Harlesden in North West London. Focusing on interdisciplinary techniques, Warren Reilly Studio aims to blur the lines between art and fashion, using these mediums as a context to create environmentally conscious design along with examining social design as a means of protest and exploring identity.
As a small independent start-up, Warren Reilly Studio is based in Reilly's childhood home in Harlesden, which warren has now moved back to after graduating from the Textiles in Practice course at Manchester School of Art with a First-Class degree in July 2019.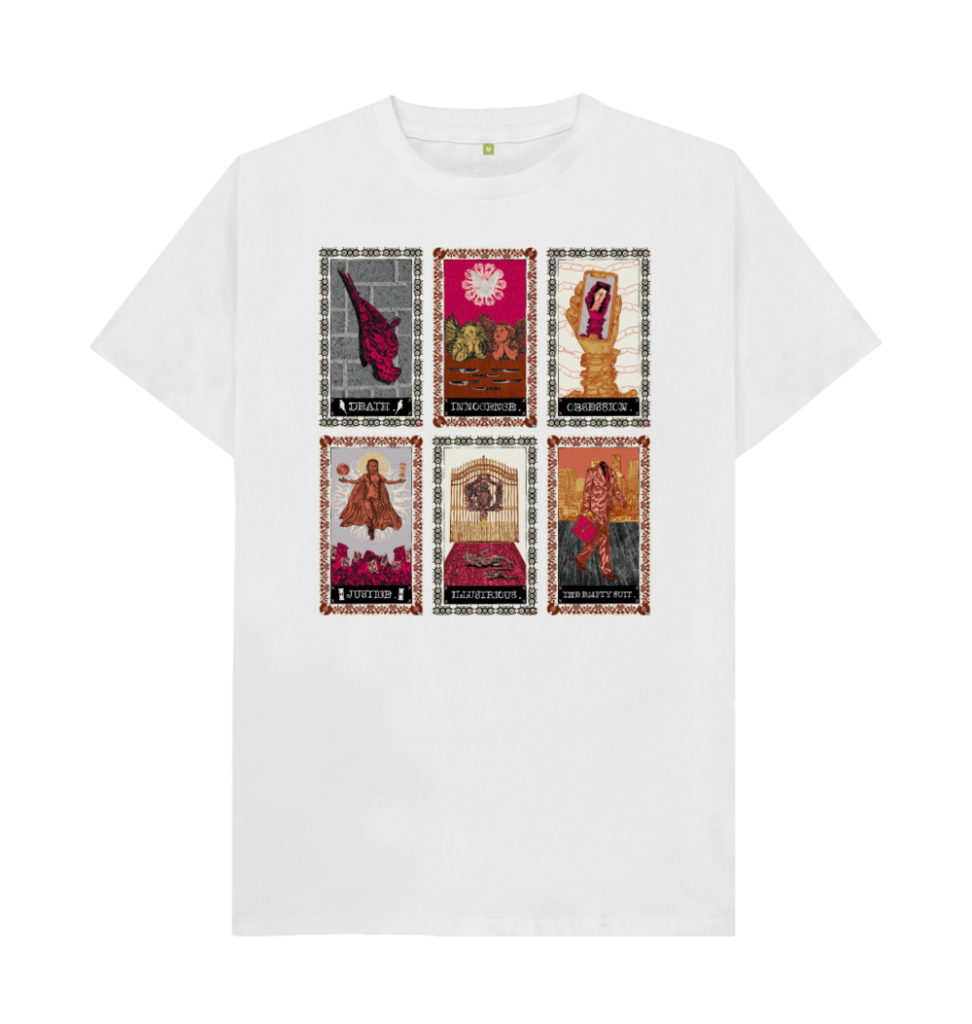 After being scouted at London Fashion Week by Photographer Zuzu Valla in February 2020, Warren Reilly Studio caught the attention of Teemill, the UK-based company which is tackling the massive waste produced in the fashion industry by creating on-demand products manufactured using a circular economy business model.
Warren Reilly Studio now has a small clothing line that focuses on statement printed artworks (hand-drawn and designed by the designer himself) on organic or recycled fabrics. (Learn more or shop now @ https://warrenreillystudio.teemill.com/)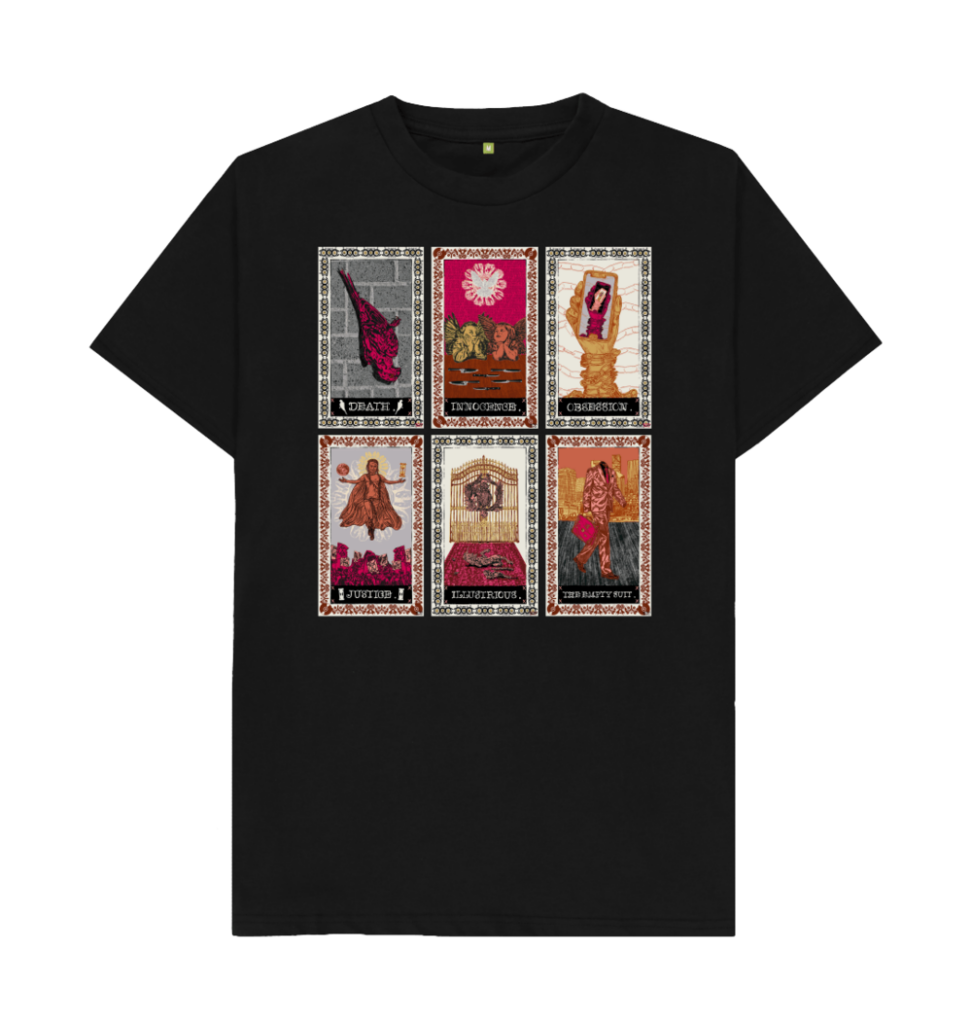 ‍
Reilly's successful Collection, Modern Hallows, Awarded the Joan Charnley Textile Prize by the Weavers Factory in January 2020 and Manufactured by Teemill, was created in response to the Joan Charnley Textile Archive. When asked about the body of work earlier this year Reilly said "It was a pleasure to be given access to Joan's Portfolio. I believe myself and Joan shared a passion for British History. I was most inspired by a simple collage of a church with monochrome, brown and pink hues. Modern Hallows reflects on what has been while projecting clues of what is still to come… "
Shop the collection now @ https://warrenreillystudio.teemill.com/collection/modern-hallows/ 
‍Reilly is currently the Creative Director of Fashioning Our History (@foh.brent), A 2020 Culture fund project encouraging diversity within the creative industry and providing creative opportunities and support to young emerging artists and designers in the borough of Brent and Beyond.
(Find out more online @ https://brentfashioningourhistory.com/signupnow ) 
Social Media links: @wr.designs_ @wr.fineart @foh.brent