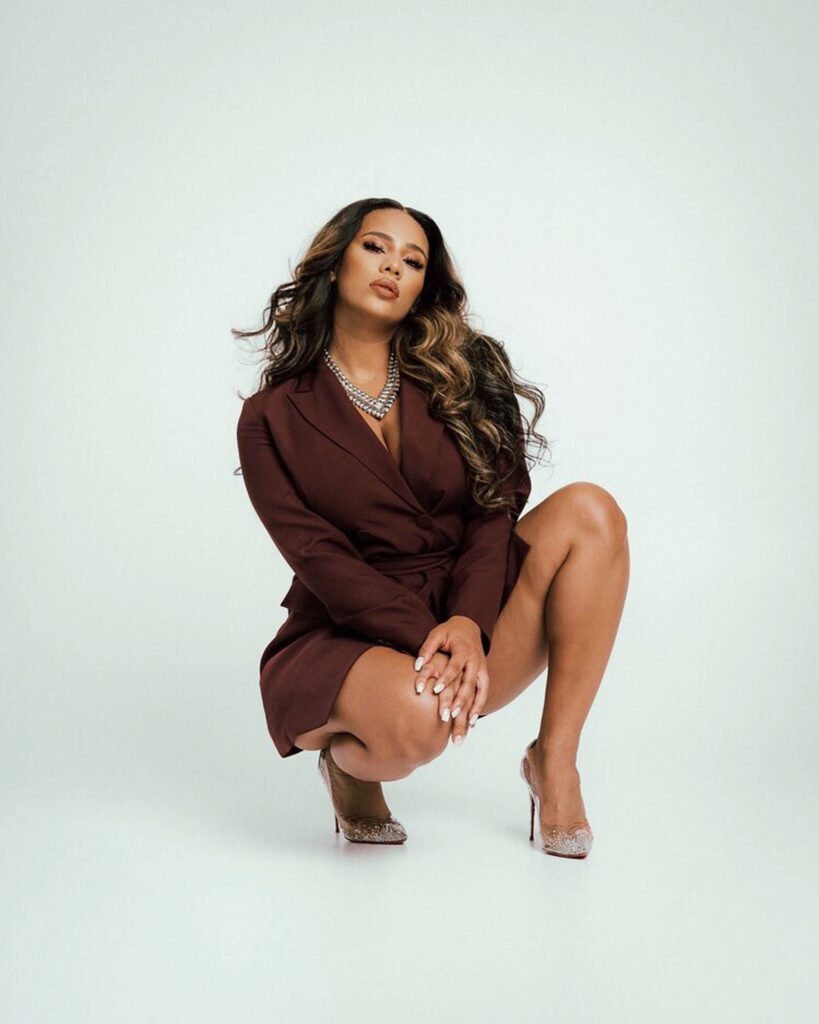 After almost 10 years on reality television, Cyn Santana has moved on from Love & Hip Hop to conquer her true passion, that passion being music. Following the release of her debut EP "Redirected Energy", Cyn sat with us to explain the difficulties of transitioning from television to music, and how spirituality has guided her throughout the years.
How long have you been singing? The earliest memory I have of you singing was on the show. You did a tribute for your brother who passed away.
That's crazy that you mentioned that because that moment was really important to me. That was probably one of the first times I sang publicly, that was a trip because my brother was a musician; I've been singing since I was five, so I was always around that.
Who would you consider some of the influences on your style overall?
I really like old school R&B. Lauryn Hill, Erykah Badu, Toni Braxton, Mariah Carey, etc. That's who I grew up listening to. Currently I listen to artists like Solange, strong women who aren't afraid to be themselves.
That's interesting you say that, listening to the project you were a lot more vulnerable as opposed to how you're portrayed on the show. Do you feel more comfortable being vulnerable in the music than you would on TV?
It's easier, but I always loved to be vulnerable. I'll be vulnerable whenever, wherever and, however. But on the show, you kind of have to move a certain way, and protect yourself. So, you don't feel as comfortable being vulnerable with your emotions. When I'm in the booth and I think of an idea, I call my people up and it's just so much easier. Then you put that over a beautiful fucking beat, I could do that shit for hours. I do feel like people receive it better, as opposed to a TV show where people are editing and keeping what they want to keep. You've got to be tough, you got to survive. I'm all about surviving, reality TV ain't easy.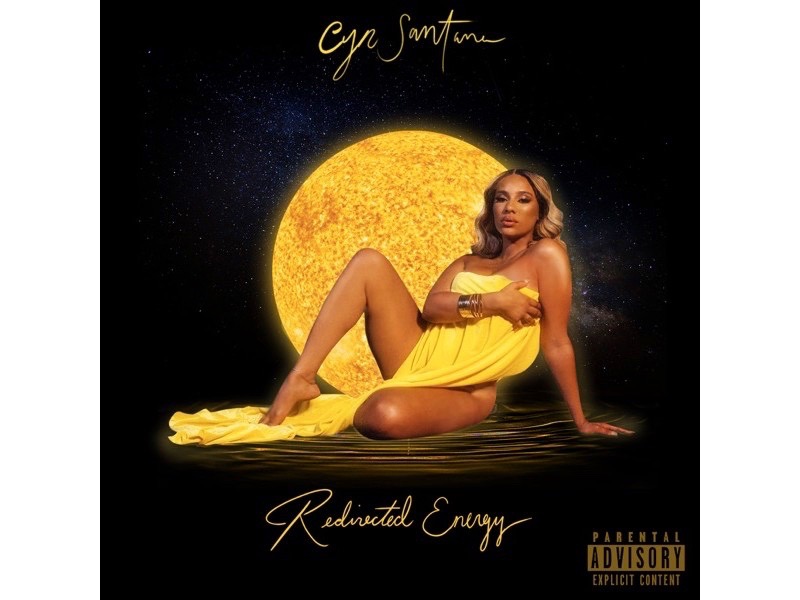 ‍What's the first song you remember recording? Doesn't necessarily have to be a released song.
The first time I ever got in the studio [laughs], I did a remix to that Tory [Lanez] song "Love". At the time Soundcloud was popping, so I posted it on there to see how it would go.
Was it natural when you recorded for the first time? Were you uncomfortable?
No, it didn't feel natural, it was surreal for me. The way I grew up, it was impossible to make it into the entertainment industry. Before the show, I was in college studying Psychology, I almost graduated too, but then everything kicked off. Even though that was my way into the entertainment industry, music still seemed unrealistic. It's still surreal to me.
In an interview earlier this year with People TV, you spoke about the difficulties of being an artist because of the stigma of reality TV. Even with successful acts like Cardi B, do you feel because of it people still don't take you seriously as a musician?
Yeah, what you're saying is true. It's a gift and a curse. People think I have it good because I have a following, but I feel it's been even more difficult for me. Obviously, a lot of people on the show do music, but they're not consistent so it ends up reflecting badly on the people that do take it seriously. I got to show people that I'm serious, most of my followers support the personality who they see on TV, I need to start building my artistry fan base. It's a challenge, but it's a challenge I'm willing to take.
‍I remember you talking about having this project finished last year, was the perceived backlash part of the reason you didn't want to drop it at that point?
It was a couple of reasons; I didn't really have a plan at that point. I also didn't have the team that I have now, I couldn't just do it on my own. I'm also a Libra, so I'm very indecisive. I wasn't ready, people just saw me as a little reality TV star. I wanted to come out in a way people would receive it respectfully.
Bring me into the recording process, what was your routine like?
I had a ton of notebooks and notes on my phone, but I had never formatted it. What I did was create a space that worked for me. I'm an energy person and I'm big on soul, I wanted to create a music family that I felt comfortable with. When I finally found them, I had just had my son and I was going through postpartum depression; I was dealing with a heartbreak. I had a really great songwriter; her name is Jasmin Lopez. She helped me articulate myself properly and it just flowed. After the first couple of songs, I realised these are my people. I didn't work with anyone else, because I didn't want to share those intimate feelings with anyone other than them.
What inspired the title "Redirected Energy"? What does it mean to you?
Everything that I do has to have meaning, it has to have plots, it has to be pretty, it has to be perfect; I knew it had to check those boxes. When I was done with the EP, I was in a really fucked up place in my life; like I shouldn't feel like this at 24/25 years old. I just had a beautiful baby boy, I'm healthy, there were so many things to be grateful for, but I still felt stuck. The conversation in my brain was "I need to redirect my energy". When I said that I just had an epiphany, that's what I live by now.
On songs like "Don't Make Me", the lyrics are very in tune with love and nature in a very spiritual way. How long have you embraced spirituality, and how has it helped you grow musically or just as a person?
I've always been spiritual, since I was a kid. I want to live the best version of my life and be the best version of myself. Mental health is super important to me, and I feel like what keeps you grounded mentally, whether you're religious or not, is God and faith. Life isn't fucking rosy all the time, there are a lot more tough moments than great ones, but you still must be grateful. Every day I want to feel grateful, and that has helped me change my life. I've been able to manifest great things in my life, like I literally come from nothing. The fact that I can make these moves and attain my dreams is crazy, and it's all from staying grounded and not being distracted. I've had that mindset since I was young, and it's worked out for me. Like, I still have my motherfucking head together [laughs] and I'm still focused.
The song everyone likes the most from the EP is "No Question", despite the negative stigma attached to reality television, were you surprised?
I was super surprised, that was the first song I wrote for the project. It was also the first song where I was completely open. The song is about loving someone and being there for the long run. My soul loves your soul, that's how I felt at the time and I knew a lot of women would connect to it. When I saw the response from women, and also men even though I'm team women [laughs], I knew it was special. It's one of my strongest songs and I appreciate it so much.
‍Who are some of the new artists who you connect with in that same way?
I love the women who are unapologetically them, I think all the female artists are dope, like all of them. They all have flows and are all so pretty. I'm really into Saweetie, Mulatto, Princess Nokia, SZA. I also would love to work with some UK artists too.
What would be your advice to new artists getting into the industry?
My advice would be to go with your intuition because you know what your magic is. Whatever you feel, is what you should do. You tell people to follow, and if they don't follow you let them stay and just keep growing. Financially, you need a plan, you must be smart because this industry is tough.
What's next for you Cyn? Do you have any releases coming out next year? Or any new artists you want to sign on your independent label?
Yeah, I'm dropping another project before the year is up, I'm about to film another video actually. I'm not looking to sign anyone; I'm liking what I have going on right now. After the next project, I'm also dropping a Spanish project, these next projects will have features this time so I'm excited.
Who are some of these features?
IT'S A SECRET, ANDRE!!!
Redirected Energy is currently available on all streaming platforms.
Words: Andre Darby
Images: Press shot