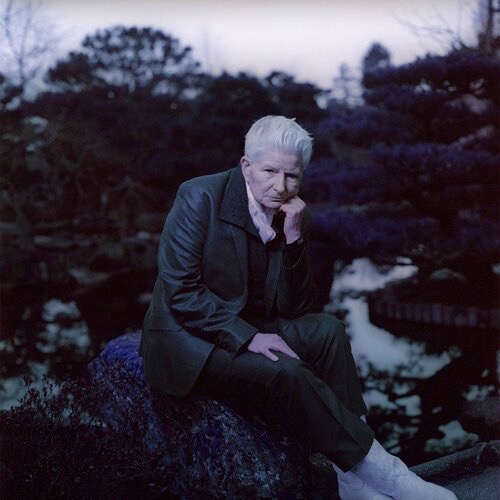 Between the release of their brand-new debut LP titled Androgynous Mary, their hooded performance in a quarantine cabin, a super subdued live streamed listening party, and probably a lot of Jack Black worship, it's safe to say this band likes to stay occupied. Hardly Art Records alumni and LA-based indie band Girl Friday shared with us exactly what their recording process for their new album was like, what inspires them, and the importance of impeccable punctuality.
What was the creative process for this debut album? Who did much of the writing and how were much of these ideas conceived and developed?
Vera: David Lynch talks about the creative process being as though there is a room that already exists where the puzzle is complete and you're next trying to put all the pieces together. 
Sierra: Our rule-breaking Mary didn't follow a very cohesive timeline or process, but we all collaborated in some way on every song.
Androgynous Mary sounds highly influenced by bands like Sonic Youth. Is this the case? If so, how often did you use bands like this as a reference when recording?
Vera: gee what a compliment. A few of us are certainly mega fans though I feel a little too humbled to comment on how that came through in the record.
Virginia: Sometimes we would use references when mixing in order to communicate how we wanted a track to feel, or how certain parts should fit into the whole, but as far as writing we actually try to stay away from modeling off of or referencing other artists. One review said we referenced the "Seven Nation Army" bass line in Gold Stars and I'm here to tell you that that statement is pure treachery.
What inspired the title, Androgynous Mary?
Sierra: Androgynous Mary's name emerged from shenanigans around Echo Park, which most of the album could also claim.
‍When recording this album did it feel more intimidating than working on your two previous EP's, was there any added pressure with this being your debut album?
Vera: We probably all experienced that differently. There were certain moments of, holy smokes we have 3 songs to write in a week, but for the most part it was exciting. 
Sierra: I agree with Vera in that I didn't feel pressure in the traditional sense of "will people or won't people like this album," but we certainly didn't do ourselves any favors in the time management department.
Virginia: If anything, I think we were more comfortable with recording the LP because we had already worked with our producer, Norm Block, and his studio had started to feel like a second home. Everyone was familiar with each other's working styles and we had established a nice daily routine (start in the afternoon, burrito run, start tracking the first song, coffee run, finish tracking the song, walk the dog, have a dance party after Norm finishes a rough mix then repeat). 
A major theme throughout Androgynous Mary is the feeling of alienation and feeling cornered by enforced societal norms (primarily in the songs Public Bodies and Amber's Knees). Considering the current social/political climate did this come from personal experiences, mere observation or both?
Sierra: I find it immensely difficult to write about anything other than myself : ) But I'm always happy to hear that people have connected with those experiences in some way.
What do you think makes you guys stand out from everyone else in the indie scene?
Vera: Our fantastic sense of fashion.
Sierra: Gravity-defying pyrotechnics.
Virginia: Our impeccable punctuality.
Are there any new acts you guys are currently listening to?
Sierra: Sorry for cheating, but Rufus Wainwright's Poses is the only thing I've been able or willing to listen to for the past week.
Vera: I just discovered a New Zealand artist called I.e crazy whomst I highly recommend.
Virginia: I've been playing Cry Babe's Further Away for the past few months and it is very very good. Highly recommend listening on tape 😉
What do you hope this album's legacy will be?
Sierra: If one person feels the way about Androgynous Mary that I do about my favorite albums, I will simply be the happiest clam in the sea. 
Androgynous Mary is currently available on all streaming platforms.
‍Words: Andre Darby