"I WAS CHALLENGING THE NORMALISATION OF ONE SPECIFIC TYPE OF "SEXY" THAT PEOPLE SEE ON INSTAGRAM; THE PLAYBOY POSE, THE DOLL-FACED MAKEUP, 'PERFECT' SKIN, HAIR."
Phoebe Lenton is one of our up-and-coming artists to watch from this year's New Blood Festival. Lenton, an art graduate with a love of all things trashy and absurd, whose work has been described as raunchy, confrontational and definitely challenges the status quo. She recently graduated with a First Class BA (Hons) from UWE Bristol in Illustration, even though she hasn't drawn anything in the last two years. Her course allowed her the freedom to try a million different things like film, photography and gifs. Lenton believes that she is a product of this generation: living off memes, caffeine and vine compilations and describes herself as a social commentator who deals with the idea of "millennial uncertainty", just trying to make sense of a world that makes absolutely no sense! As one journey draws to a close, Lenton discussed her post University plans, her opinions on the future of art and what advice she would give to other budding graduates. How would you describe your work? I like to think it's bold, raunchy and tongue in cheek, but also confrontational and pushes viewers' personal boundaries by honestly presenting an important topic or serious theme, in a nonserious way. I've had people say it makes them feel uncomfortable, but in a good way; others have told me it's like a slap in the face from a wet fish, or like watching a car crash – you want to look away, but you can't.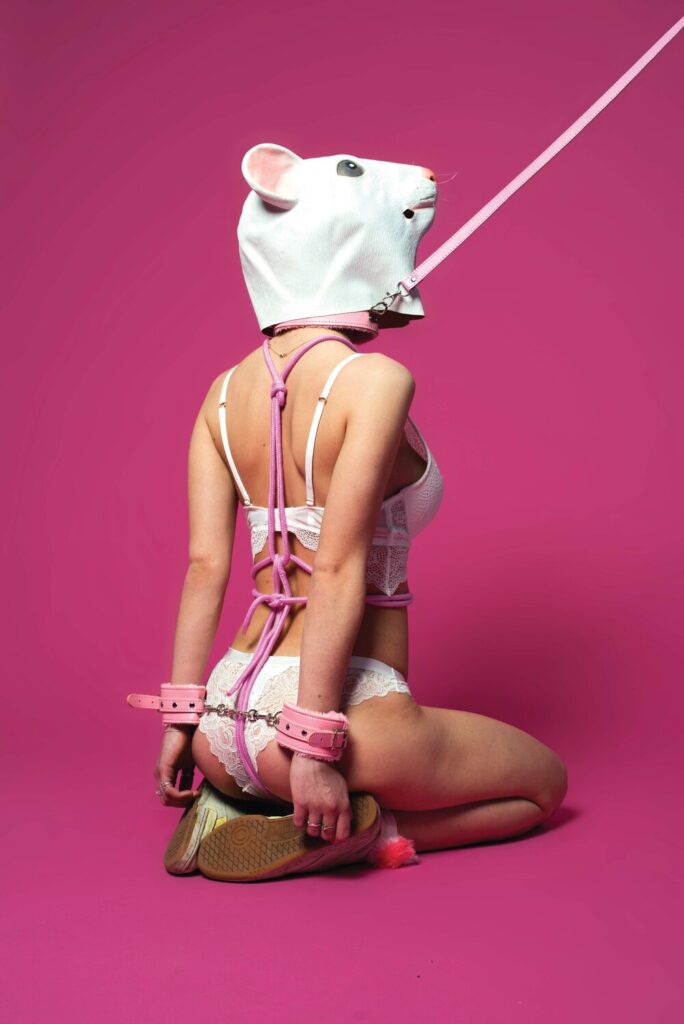 What influences you?
I'm mostly influenced by youth culture and millennials' experience growing up in a world that doesn't want to take our generation seriously. My generation places importance on things like sexuality, mental health, and identity, which are all things that I have explored and presented by re-telling true stories and presenting ideas experienced either by myself or other young people. I also like to explore the way that our generation speaks about these issues, seeing hilarious videos on YouTube called "vines that cure my depression", using humour as a way of normalising topics like mental health, that are usually stigmatised or considered taboo.
What motivates your aesthetic?
Aesthetically my work isn't subtle and isn't too serious. I am a loud woman and visually my work reflects this using bright colours and absurd concepts to grab people's attention in a way that hopefully makes you smile. I want you to leave feeling confused, amused and questioning standard procedure.
Where do you see the future of 'outsider' art going?
Although I studied illustration, I'm not a traditional drawing or print-based illustrator. However, like an illustrator, I aim to tell a story by presenting a narrative within my work. I'm untrained in the processes I use which helps me to work "outside the box" because I'm not limited in my way of thinking by a label or singular creative area. Art is challenging, and it should be challenging, and artists working on the fringe of society or specific disciplines as outsiders are going to take over the world. Be it through fashion, design or film, outsiders are innovative and not constrained, and can develop and expand on what we see in the mainstream creative industries. I don't think you have to be wealthy, well known, have good contacts or be classically trained to produce good art.
Why do you think it's heading in this direction?
If you think back to the punk movement, they were untrained & rough, challenging the status quo at the time, which ended up being a huge part in shaping music, fashion and culture. It was raw and came from a place of passion & honesty, rather than over manufactured & institutionalised by schools & establishments. If history repeats itself (as it always does) creative outsiders & self-taught artists will once again shape and re-define our culture for the future, as a rebellion from the constraints of what society perceives as the normal way of doing things. Does social media impact your work? YES. My final third year project at university explored the relationship between sexuality and people's self-representation on social media.
"FACING REJECTION AND USING IT CONSTRUCTIVELY IS SOMETHING THAT YOU HAVE TO DEAL WITH AND GET USED TO IN THE CREATIVE WORLD, AND NOT TAKE IT TO HEART AS A REJECTION OF YOUR OWN PERSON".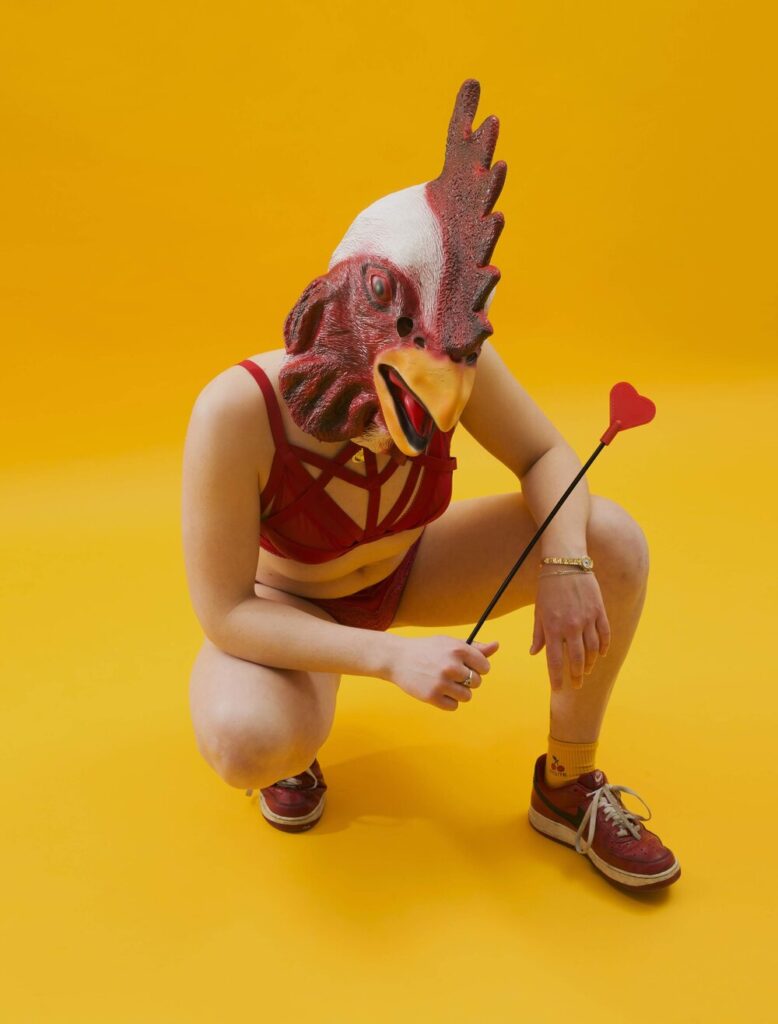 Does social media impact your work?
YES. My final third year project at university explored the relationship between sexuality and people's self-representation on social media. I was challenging the normalisation of one specific type of "sexy" that people see on Instagram; the Playboy pose, the doll faced makeup, 'perfect' skin, hair and airbrushed body the user had purposefully chosen to present to the world as being a representation of themselves. I used people who weren't models and gave them latex animal masks and asked them to try and portray their personalities with the freedom of anonymity – if nobody knows who you are then how embarrassed could you be? Of course, as a young creative, I put the photos on Instagram in an effort to promote myself. Within a few weeks, my account was deactivated without any warning and without an opportunity to properly contest or ask why.
The photos had no nudity, violence, were inoffensive and broke no community guidelines, although they were slightly risqué (but then who isn't now?). There was nobody I could directly contact, so I tweeted to Instagram every other hour for about three days and got no response. I recently found out that all of these tweets have. since disappeared from my feed despite me not deleting them. Instagram is supposed to be a platform in which creatives can put forth their voices and opinions, yet my work was stifled, leaving me feeling cheated, like a child that's been told to shut up – a feeling I'm sure many millennials are familiar with.
By censoring an artist's work, the corporate powers who run these platforms undermine their own apparent values of freedom of speech, community and creativity. Social media has been at the forefront of shaping the younger generations ideals, bringing about conversations in body positivity and mental health, but somehow still don't understand the issues with censoring anything that doesn't adhere to their idea of the acceptable norm.