Images: George Avill @george.avill
Name: Magda. Age: 24. Occupation: Artist. 3 things You like:  Gorse. Shallow Water & My Loved Ones. 3 Things You Hate:  Pantry Moths. Burnt Food & All The Obvious Beats lol (I'm Trans) Favourite Film:  Trying to swell up some grassroots appreciation for "Garm Wars: The Last Druid. Favourite Club: Conqueer. Favourite Record: Cueca Del Organillo by Violeta Parra. Name: Laurie Cousins. Age: 21. Occupation: a maker of visual things. 3 Things You Like: The Beautiful Community of People Around Me, Feeling Content & Making Stuff. 3 Things You Hate: Poverty, High Rent & The Discrimination Of Minorities. Favourite Film: honestly unknown, but I watched Lord Of The Rings recently and the scale of it is outrageous. Favourite Club: Strange Brew. Name: Pysk. Age: 24. Occupation: Fibre Artist/Local Butch. 3 things You like: Front Left, Bleach Stains, The Cat. 3 Things You Hate: When The Leccy Runs Out When Yr Making Food, Fast Fashion, Landlords. Favourite Film: Princess Diaries. Favourite Club: Strange Brewww. Favourite Record: ASCENT OF THE BLESSED (feat. I AM FYA) – VASCHA 
Name: Kezzy. Age: 20 Occupation:  Circus student/Performer/PHAT welfare. 3 Thing You Like: Saying 'Sup bitch to men, Spinning really fast & Eating roast on Sundays with slags. 3 Things You Hate: Monarchy, money and cold food that's meant to be hot. Favourite Film: Princess Mononoke will always have a place in my heart. Favourite Club: CROTCH baby, But Conqueer is some notable competition! Favourite Record: Couldn't say but I thoroughly enjoyed listening to 'silver John' by This is the Kit this morning.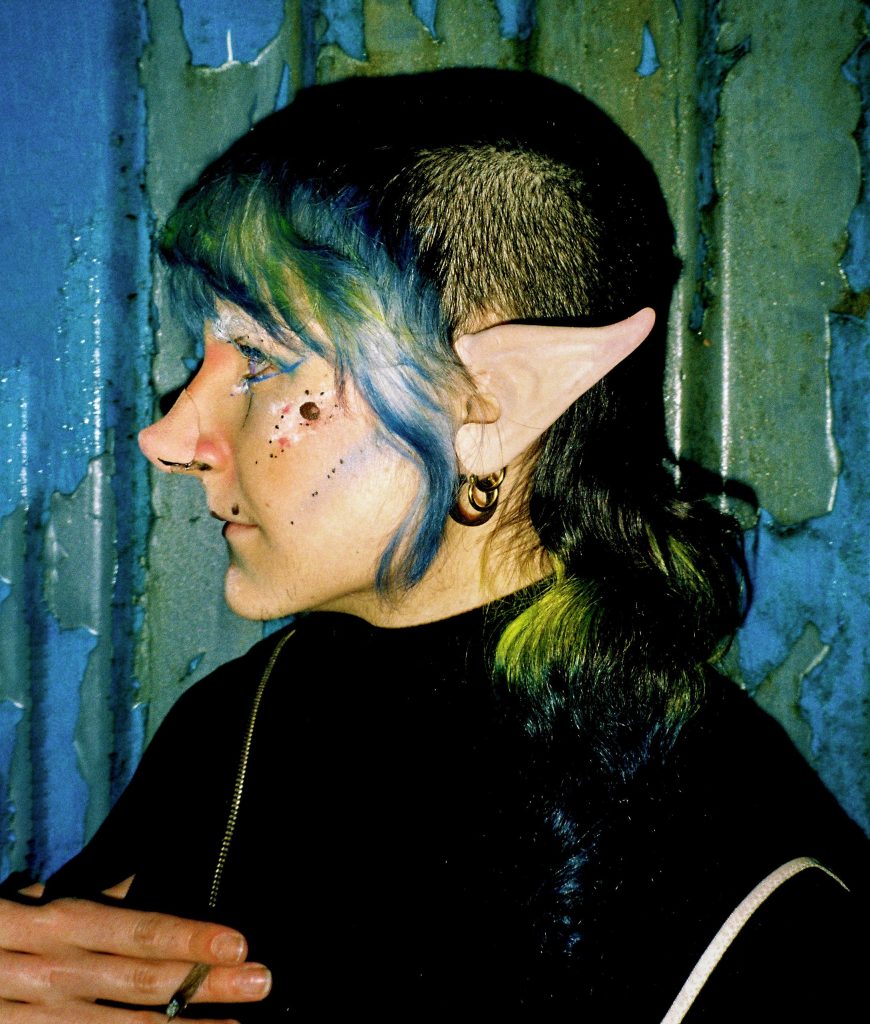 Name: Delphes (Hildegarde) Age: 29. Occupation:  Musician, Performer, Hairdresser, Activist. 3 Thing You Like:  Enjoying Solitude, Magic, Love in any shape. 3 Things You Hate: Capitalism, Unexpected Textures, Stepping on a snail. Favourite Film: Southland Tales (among many others) Favourite Club:  I prefer outdoor small parties in country/seaside. Favourite Record: All time it's Faith in Strangers by Andy Stott & Cherry Coffee by Kelela, but lately Crush by Ethel Cain & Volcano by Eartheater
Name: Johnny / Buoys Buoys Buoys. Age: 28                       Occupation: I'm a performer, Theatre maker & Researcher. 3 Things You Like: Papier-maché, Videos of ghosts caught on camera & Cowboy boots. 3 Things You Hate: Fatphobia, Oysters & landlords. Favourite Film: is either Lair of the White Worm (1988) or Penda's Fen (1974) can't decide! Favourite Club: A super tricky question! I don't have a favourite but Same Heads in Berlin is a fun one that comes to mind.                                          
Name: Paris. Age 21. Occupation: Artist. 3 Things You Like: Bears, Knees That Look Like Angry Baby Faces & Vibraslap. 3 Things You Hate: Layered Clothing That Rucks Up. Forgeting & Confrontations With Feet.             Favourite Film: School of Rock, Favourite Club: I Don't Like Nightclubs Favourite Record: Starry Cat Album by Starry Cat
Name: Hebe. Age: 21. Occupation:  Bartender. 3 things You like: Truffle oil, UV light, & A Hot Bath. 3 Things You Hate: The Price of Baked Beans, Sequins & White Air Force . Favourite Film:  Star Wars. Favourite Club: The Old Court House. Favourite Record: Electricity by Orchestral Manoeuvres in the Dark.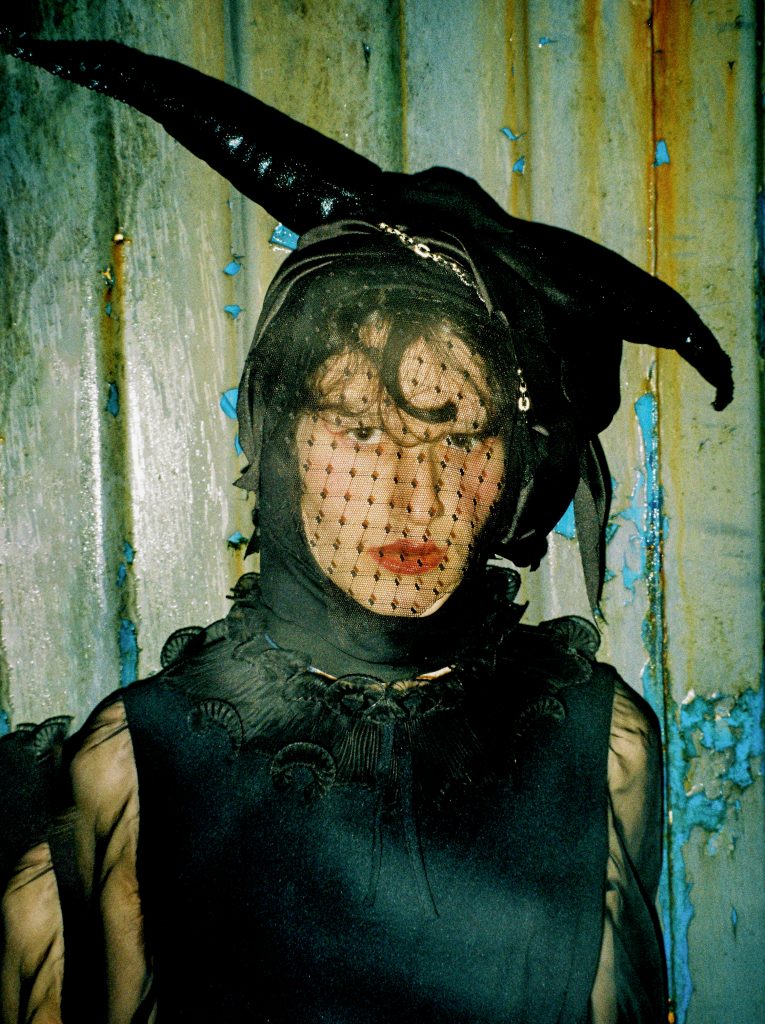 Name: Joni. Age: Biogal. Occupation: Performance artist & writer. 3 Things You Like: Hormones, Lakes & Lovers. 3 Things You Hate: Proximity, to, cisness. Favourite Film: Vegas in Space. Favourite Club: My bedroom. Favourite Record: Stains by Tiberius B
Name: Yuk. Occupation: Stylist/Casting Director/Model. 3 Things You Like: Myself 3 Things You Hate: Myself Favourite Song:  Taco Truck x VB by Lana Del Rey. Favourite Film: La Vie En Rose (In French with English subtitles) Favourite Club: Conqueer