FROM FORTHCOMING ALBUM
Ahead of his biggest international headline tour to date, chart-topping, Oliver Tree has released his new single, 'Essence' ft. Super Computer, lifted from his highly anticipated forthcoming third studio-album ALONE IN A CROWD, set for release on September 29
Now boasting more than 4 BILLION global streams, over 1 BILLION YouTube views, over 14.7 MILLION TikTok followers, and an cumulative social reach of over 30 MILLION, Oliver Tree has already had a super productive 2023, with releases such as his first-ever collaboration with fellow superstar David Guetta, 'Here We Go Again and KSI's 'Voices (Feat. Oliver Tree)'.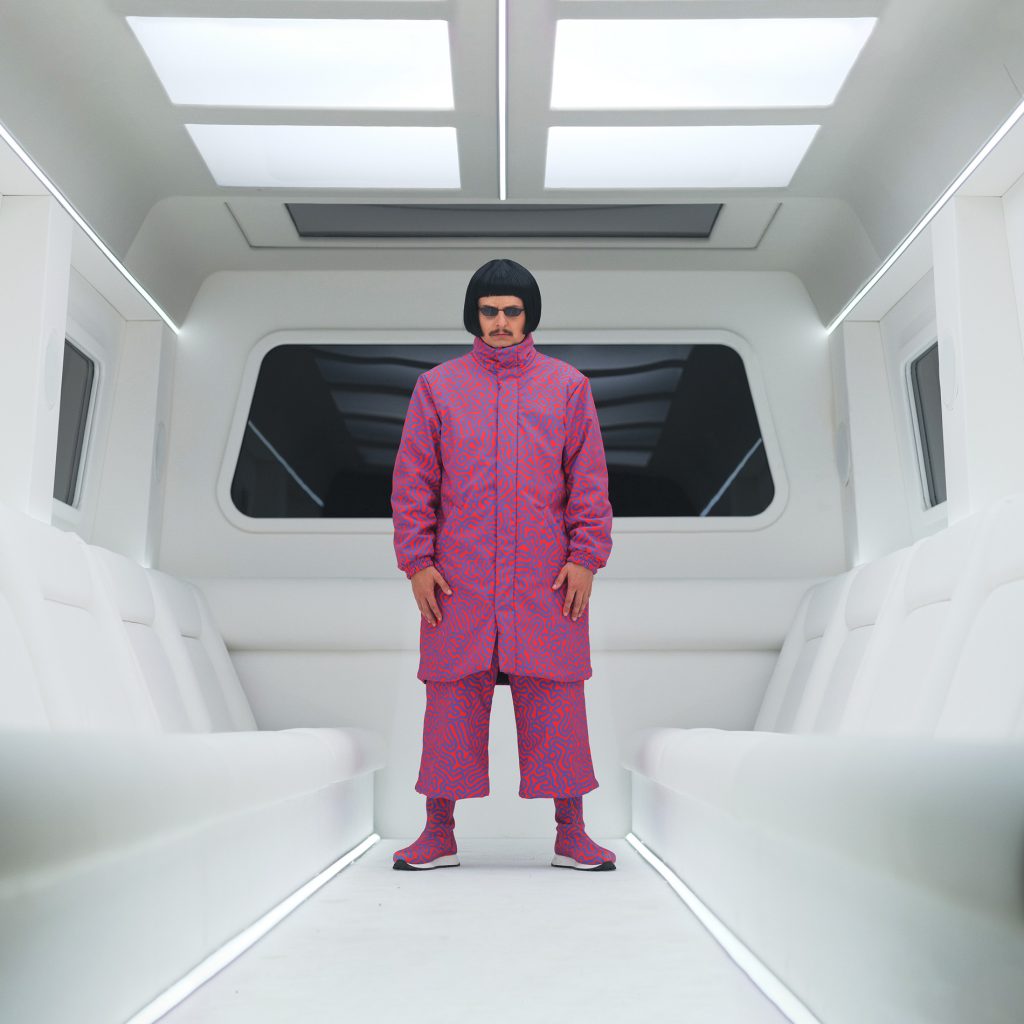 Last year also saw Oliver join forces with GRAMMY® Award-nominated producer Robin Schulz for the high-energy viral hit, 'Miss You', which swiftly amassed over 300 MILLION global streams following top 10 debuts on both Billboard's Hot Dance/Electronic Songs chart and the UK's Official Singles Chart, where it peaked at #3. Recently certified 2x Platinum in Australia as well as Platinum in both the UK and Canada, the track is accompanied by a typically quirky official music video, directed by Oliver and boasting more than 190 MILLION views via YouTube.
Oliver wrapped up his very busy 2022 with the long awaited release of Cowboy Tears Drown the World in a Swimming Pool of Sorrow, an expanded deluxe edition of his acclaimed sophomore LP, Cowboy Tears. Highlights include such favorites as 'I Hate You', 'Placeholder' and 'Suitcase Full Of Cash'.
In typical Oliver Tree fashion, honouring the powerful and symbiotic relationship he maintains with his ever-growing fanbase of millions around the world, he recently teased three un-released tracks across social media, prompting fans to vote which should be released next; 'Essence' ft. Super Computer was the undeniable winner. A music video was shot the next day, also directed by Oliver Tree, and just a week later, both have been released to the world
Undeniably a one-of-a-kind artist who continues to top the charts and sell out amphitheaters worldwide, Tree satisfies his dedicated and growing audience with his Kaufman-esque Dadaist, 'meta-humour' while continuing to explore and dissect the absurdity of modern culture, obsession with fame and social media. His forthcoming album ALONE IN A CROWD serves to reflect both the light and the darkness of human nature within popular culture, while holding a mirror up to us all and embracing the absurdity of it all. Exploring themes of loneliness, disconnect, and the human experience, ALONE IN A CROWD also introduces a new character named Cornelius Cummings, a fashion designer who sets the runway for his latest body of work.