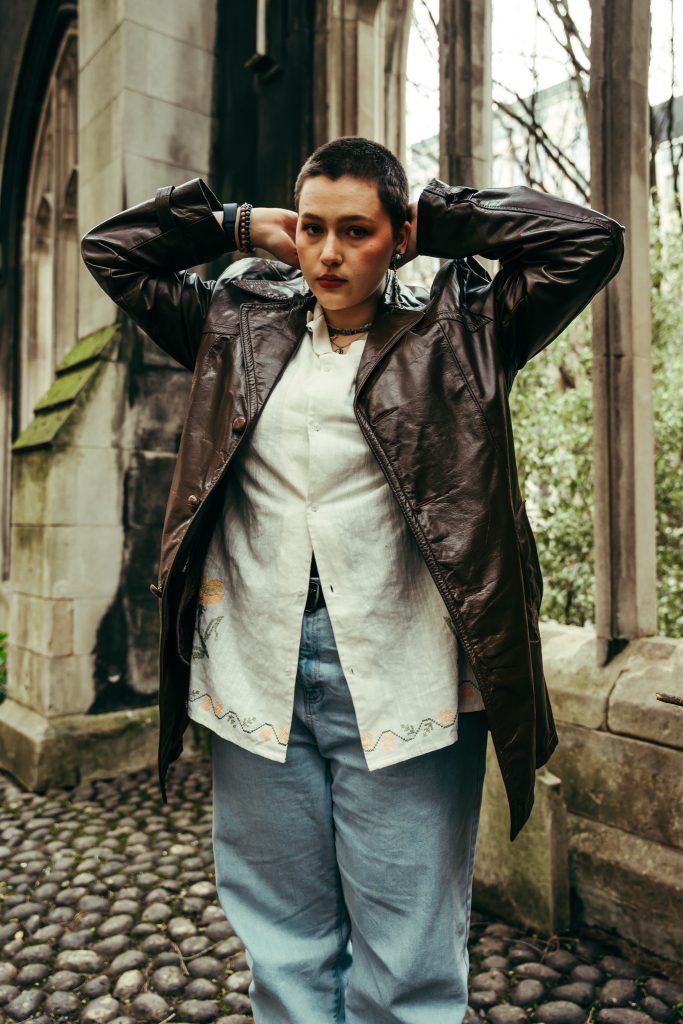 Karin Ann is Slovakia's 21-year-old pop sensation. At only 21 years of age, the talented songstress has been creating music for nearly 7 years and uses her voice not only to relay beautiful harmonies and vocals but to pass on messages and make a stand, ASBO spoke to the Slovak singer at the end of July and found out what it's like being a 21-year-old Slovakian pop star.
Karin grew up in a small village in Slovakia but would wander into the city for school and training, her childhood was busy with the multi-talented artist focusing on sports rather than music with all her time spent at either school or practise, "I did a lot of sports so it was always either Im at practice or school, I didn't have time to do anything else, because I was doing competitive professional sports (Figures skating/Dance/Ballet)".
"Slovakias not exactly forward in that sense (Following a creative career) alongside other things", Karin's future always seemed as though it would follow a creative route with her dance and figure skating being such constant things in her upbringing and then studying graphic design while at school, however, an injury happened that somewhat altered Karins path, "I got injured on my dominant hand really badly and I couldn't draw anymore and when that wasn't possible, it was my main source of expression when it got taken away I was lost for a bit and didn't know what to do, from that I kind of fell into music". Karin's injury put a halt on not only the graphic design she was pursuing at school but the competitive sports as well, with the then 14-year-old leaning into music as her source of expression after receiving a Ukele as a Christmas present, "I like to say everything bad happens for a reason, because if I never got the injury … I never would be doing music".
Karin made it clear that Slovakia wasn't the most open-minded country for those in the creative field with traditional roles and jobs being lauded as the the path to follow. "Here you never hear of music, I didn't know where to start in Slovakia", but 14-year-old Karin Ann wouldn't be halted that easily and came across a producer based in the UK. Karin had plans to go to school in England so reached out to the producer explaining she would love to work alongside them in 4 ⁄ 5 years' time, when she had planned to come over to England for school. The producer had no intention of wasting any time and the pair started working straight away and uploading demos onto Youtube which led Karin to be discovered by big Slovak producers who she began working with around the time she turned 16.
Karin has been making music for nearly 7 years and is still only 21 years old. Still, so young she is still constantly changing and deciding what she likes, what she doesn't like, who she likes and what she wants to sing about, the constant change and growth of the person is heard through her rapidly maturing music. Karin is looking forward to her upcoming releases and praises the music as her best yet, "The music that I'm now working on, I feel like best represents me and who I am. It's very different from what I have out. Don't expect what I've done before … more folk, more indie, alternative, a lot of 70s influences, my biggest inspiration lately have been Mazzy Star".
When speaking to Karin it seemed as though her music was important for her not only because she's a passionate artist but because it allows her to have a voice to say things she couldn't without a microphone. "My main thing with music and kind of why I started doing it was not really having a community or place to belong. My hope is to create a safe space for anybody that doesn't have any support system or they don't feel like they belong where they can relate to people around them. It can feel very lonely … even me, I write songs because a lot of the time I cannot talk about the stuff I write about"
The 21-year-old songstress has recently ended a year-long hiatus from performing after announcing to fans in August of 2022 that she would be taking a break due to ongoing health issues."I took the break because of health issues, it got so bad I couldn't walk. I went to so many doctors appointments and nobody could figure out what was wrong with me until eventually it got better when I had a break … I was overworked, I was burnt out, I was graduating, I was on tour for two years non-stop". Karin was burnt out and had to stop for a while, but just because she wasn't on stages doesn't mean the music stopped, "It's very funny how life works before I took the break I hadn't written a song in about half a year … I wrote 20 songs in the space of a month", after announcing her break Karin connected with a new producer and 2 weeks after announcing she would be taking some time off from the stage she was on phone calls to a new producer being inspired to create more.
"My next song, that's gonna be coming out in August is the first song Im releasing that I did with them (New producers) and it's probably my current favourite song of mine". Karin has recently returned to the stage and is preparing for what could be the biggest year of her career so far. She returned to the stage which she loves and is making music she loves, there is no debut album yet but Karin told me she wouldn't speak on the topic, but until that comes I believe fans won't be disappointed with what they hear, "I really feel like right now I'm working on the best music I've ever done … with this music, I'm truly proud of it".