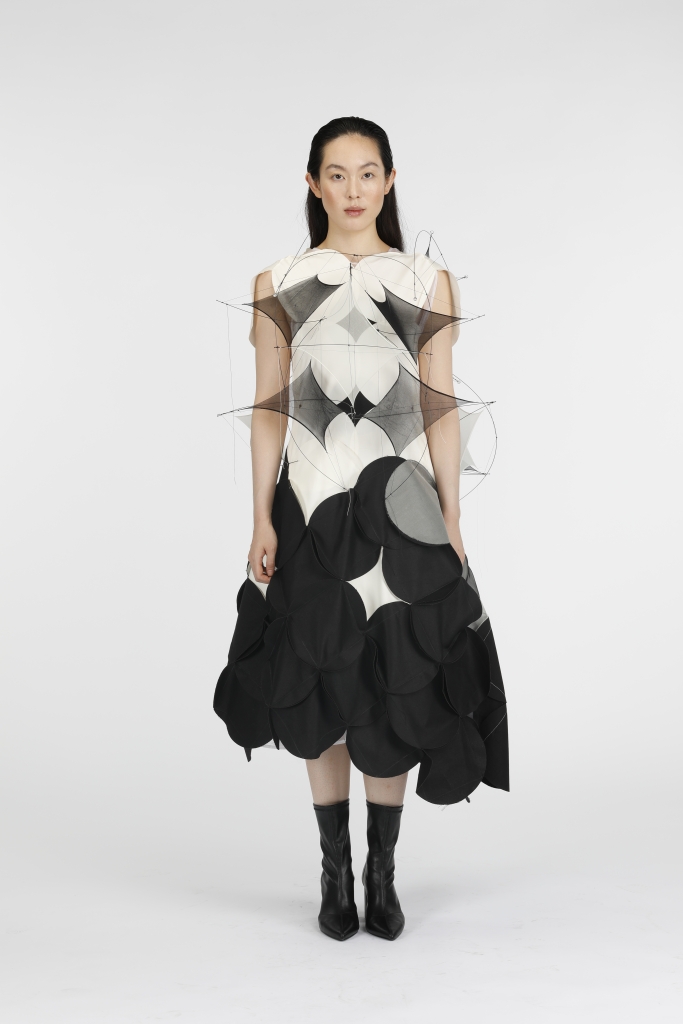 The creativity and craftmanship of Kingston School of Art's postgraduate fashion students was showcased at this year's London Fashion Week with more than 30 designers unveiling their graduate collections.
The garments were rolled out in a film, entitled HORIZON, which premiered on the last day of London Fashion Week, in celebration of the future journeys and careers of Kingston's fashion graduates. The film premiere is to be followed by a drop-in exhibition at Gallery Different in Fitzrovia on 21 September, at which industry experts will have the opportunity to see the designers' collections and portfolios first hand.
With a longstanding history of captivating fashion industry professionals and distinguished designers at the biannual fashion event, this year's presentation from Kingston University's Fashion MA course spotlighted a diverse range of themes, from breaking traditional gender norms in fashion to celebrating overshadowed female artists.
Richard Sorger, course leader for MA Fashion praised this year's cohort for the quality of their designs. "Many of the students this year have produced contemporary garments that are beautifully constructed and desirable artefacts in their own right, which is something we encourage at Kingston School of Art," he said. "Through the creation of high-quality and timeless garments, they are contributing to the slow fashion movement by producing something that people will buy and keep for a generation."
Words: Kingston School of Art