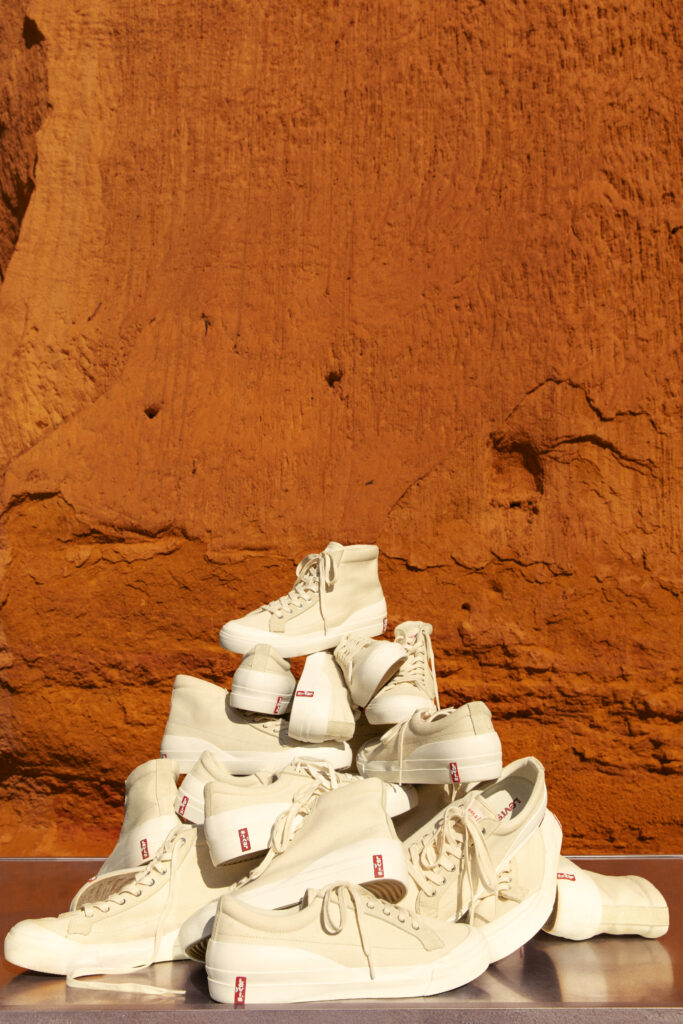 A TRIBUTE TO LEVI'S® LEGENDARY 501® JEANS 
It started with the fabric: cotton, the fibre spun and woven into the history of Levi's® and a mainstay in the cultural narrative ever since the first pair of 501® jeans in 1873, denim continues to bolster the brand's heritage, generation after generation and steps into a new drop this spring: the LS1. Honouring this legendary DNA, the new LS1 sneakers are crafted in cottonized hemp, complete with the famous details. The new LS1 sneaker silhouettes for the brand were inspired by skate-wear and celebrate the evolution and craftsmanship of the everyday sneaker.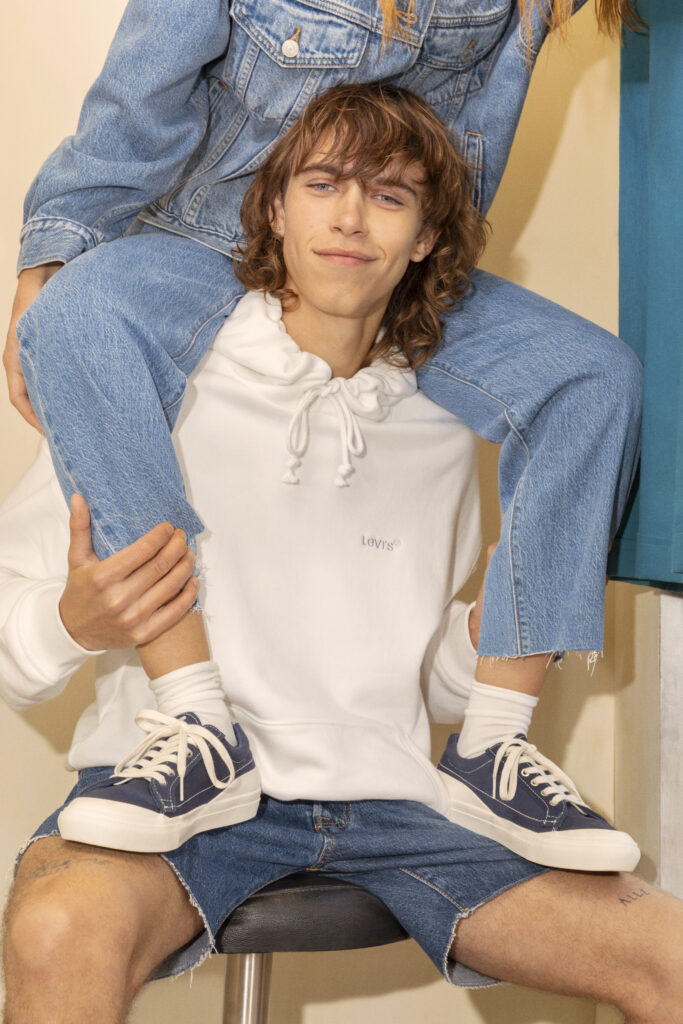 A TIME-TESTED STYLE 
An all-season staple, the LS1 features a bulky sole, inspired by skating, which meets a coarse-grain cotton making them perfect for everyday wear.  Taking cue from Levi's® renowned global community of fans, the LS1 plays with aesthetics, genres and styles – the result is a perfect blend of contemporary and classic that is match for all walks of life. Both the low- and the mid-top silhouettes are complete with the brand's iconic details including contrasting topstitching, rivet-style metal eyelets and a red tab at the heel. The LS1 also debuts in four shades: a familiar iconic indigo blue; versatile black; an ochre yellow that recalls the seams of Levi's® jeans; and a bright ecru, the natural colour of untreated cotton and hemp.
A RESPONSIBLE APPROACH 
This capsule collection of sneakers offers a considered addition to the modern wardrobe. From head to toe, Levi's® makes products that are sourced in better ways, from better materials and crafted at the highest quality and made to be extremely durable. The LS1 features a cottonized hemp* upper, recycled Ortholite®** insole and recycled polyester*** accents (lining, laces, tongue and labels) which together take a stand for sustainable construction and brings to life the brand's ongoing commitment to respecting the planet. The LS1 is designed to be loved and worn for as long as possible. Presented in a premium blue box where a QR Code invites further details about Levi's® continued commitments for the environment.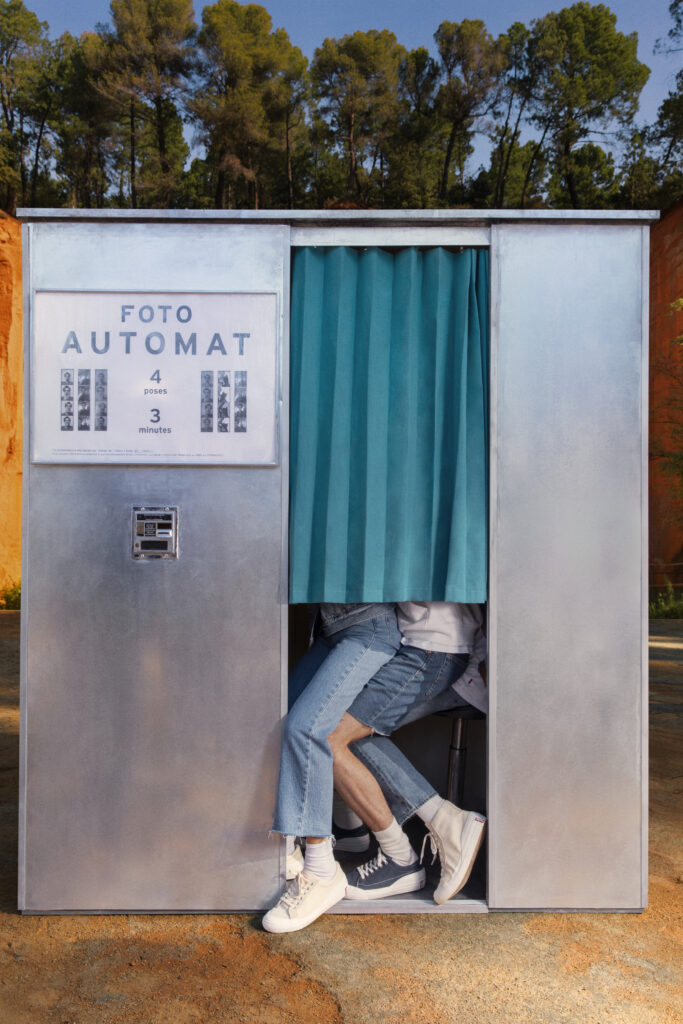 A PARISIAN POP-UP & LS1 x DOCTOR WOO 
The collection previewed at an exclusive pop-up shop on 18-23 January in Paris, the LS1 lands with a limited edition seeding of hand customised LS1 by Los Angeles based tattoo artist Doctor Woo. The store embodies the partnership further and has been designed by Doctor Woo and his team – this immersive space is complete with illustrated floors and walls inspired by Doctor Woo's designs and further brings to life an intimate tattoo parlour. The space also features a functioning skate ramp as well as a photo exhibition by Parisian photographer and filmmaker Hugues Lawson Body whose portraits spotlight the diversity of Parisian youth. The collection is available for purchase at the pop-up before its worldwide drop date, each pair of LS1 came with a raffle ticket which gave its new owner the chance to win a tattoo appointment with Doctor Woo.  
The LS1 is now available to purchase via Levi.com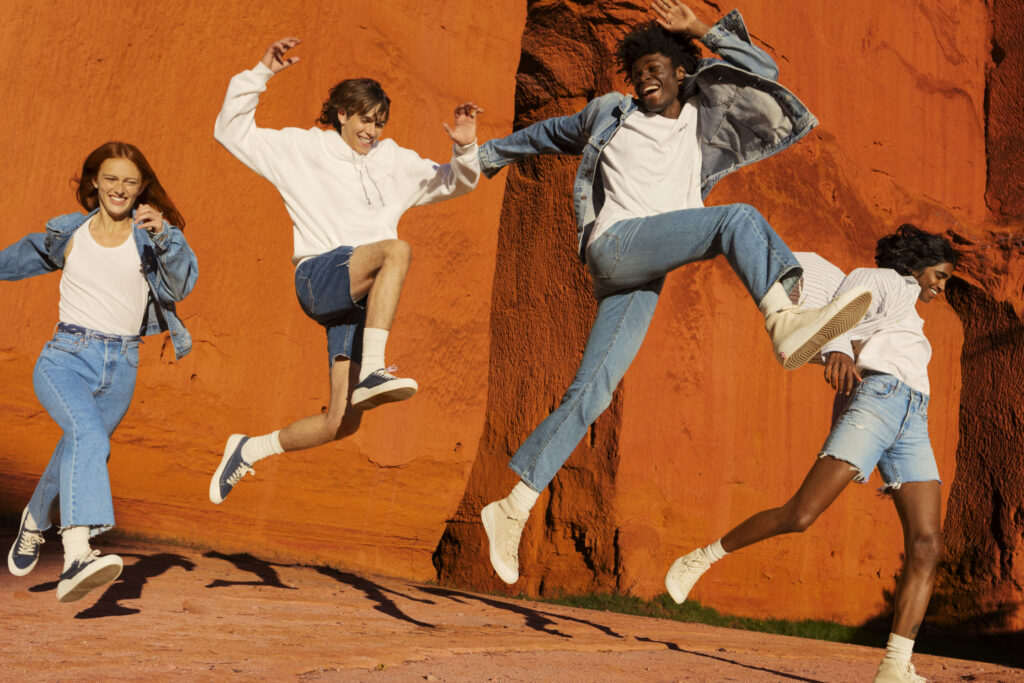 Levi's® LS1 low-top will be available in indigo denim blue, black, ecru and ochre for £80.  
Levi's® LS1 mid-top will be available exclusively in ecru and black for £85. 
Words and Images: Press Release