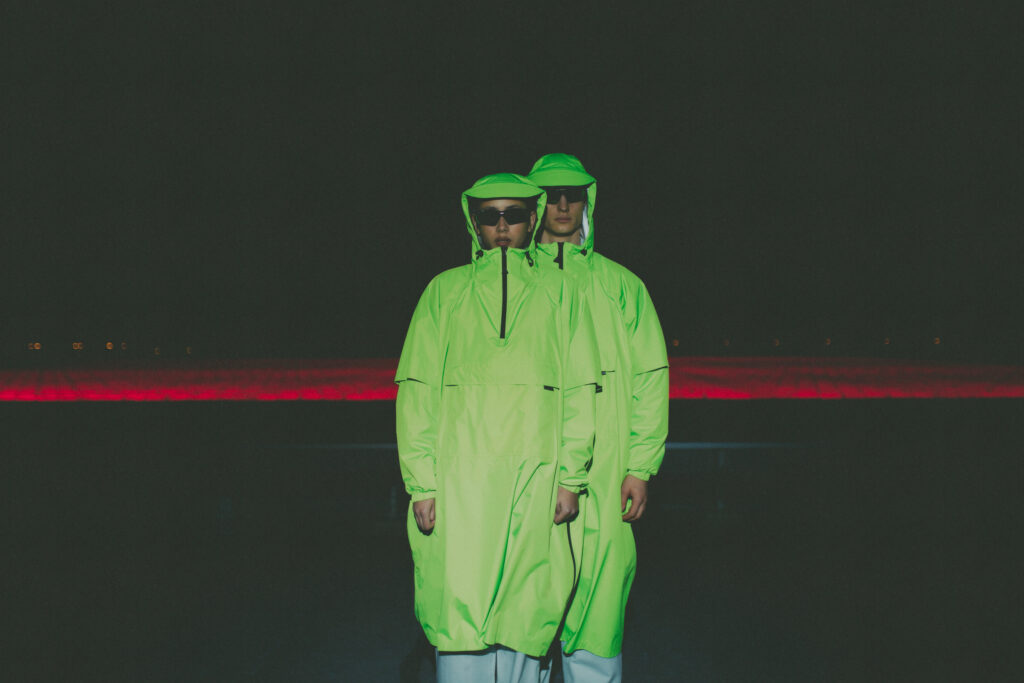 Drop 2 of MAIUM's Future Commuter Collection Showcases Revamped Classic Mac's, Trench Coats and Ponchos
This year is for the future commuter. The ones who avoid public transport in favour of low-emission cycle and scooter transport. MAIUM's SS22 collection has season-less appeal for an active lifestyle with convertible, casual outerwear that features performance elements to suit a commute in the city. Waterproof and multifunctional outerwear.
Drop 2 reintroduces the Poncho, Mac and Trench in new colourways.
The Poncho is a fully waterproof layer always at hand. This raincoat easily folds into its own built-in pouch, making it easy to transport inside a bag and providing the perfect protection against the elements in the event of a sudden downpour. It easily transforms into an even bigger poncho for use on a bike or scooter and is made from 77 recycled PET bottles. Available in the colours Silver, Green Gecko, Black, Withered Rose and Golden Poppy.
The Mac is a fully waterproof raincoat created with versatility and movement in mind, incorporating the brands signature two-way zips for a modern twist, but keeping things classic with the fundamental Macintosh features from 1824. The first true waterproof raincoat. Easily transforms into a poncho for bike or scooter and made from organic cotton and 88 recycled plastic bottles. Available in the colours Army Green, Withered Rose, Black and Iced Coffee.
MAIUM's classic Trench is a fully waterproof raincoat re-imagined for the future commuter. Oversized to accommodate movement yet true to its traditional silhouette, it reflects its first introduction in 1901. Easily transforms into a poncho for bike or scooter and made from organic cotton and 111 recycled plastic bottles. Available in the colours Black and Iced Coffee. Designed and tested by bad weather experts.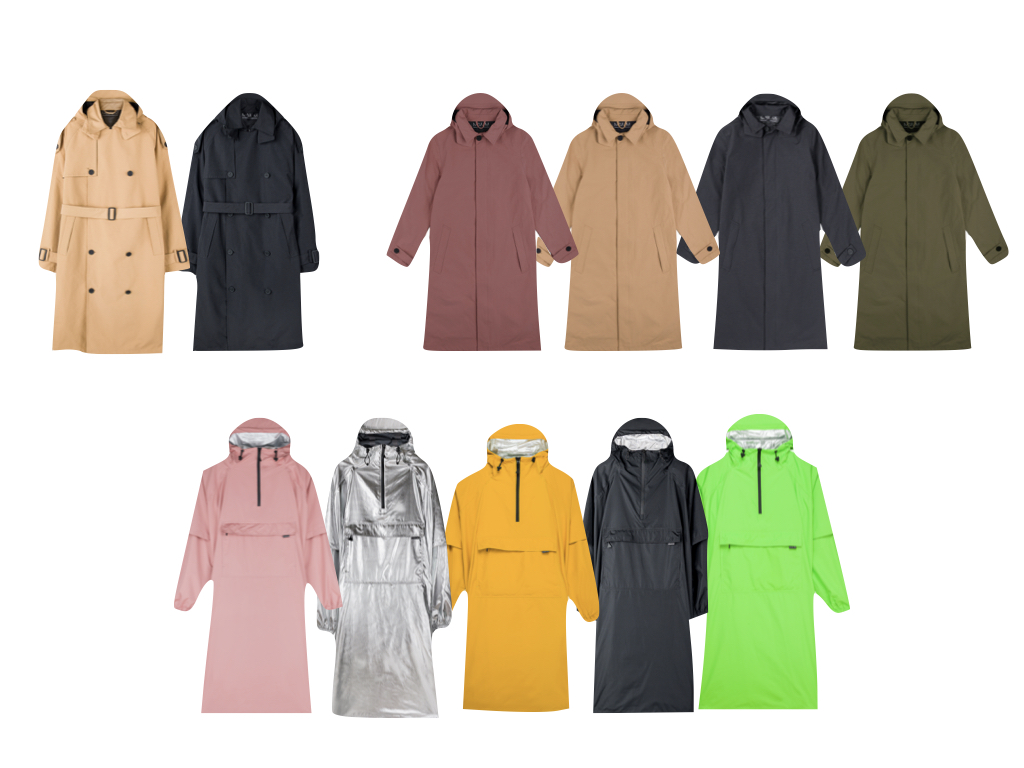 MAIUM's second drop of their SS22 Collection is available now from MAIUM's website: https://maium.nl/en/
And UK stockists: Fenwicks, Velorution, Wolf and Badger, Public Fibre and The Little Green Bag.
About MAIUM

Inspired by years of wet commutes, MAIUM was started by two friends who grew up biking through the rain and saw nothing but traditional outerwear that lacked style and function. With busy lifestyles and unpredictable weather conditions, MAIUM is a product of its environment, designed to help protect you from the elements through innovation in design, function and materials.
Sustainability

The fashion industry is one of the most environmentally harmful industries in the world, which is why forward-thinking designers must combine fashion and design to create sustainable, functional and unique alternatives. MAIUM uses responsibly sourced fabric that is not only highly durable and waterproof but is produced from recycled plastic bottles, does not contain any harmful substances and is manufactured under fair, safe and healthy working conditions.
Rainwear, by definition, is designed to protect from the elements. MAIUM has incorporated sustainable design practices to restore the link to nature, proving that fashion and innovation don't have to cost the earth.
Instagram: @Maiumdesign / Facebook: @Maiumdesign