The 20-year-old singer-songwriter delivers an EP of thumping tracks and some more self-reflective grooves. Crystal Murray has always lived with music. Growing up with her jazz pianist father and her mother who was the head of an international record label. Crystal has always grown up around musicians. She was thrown into the limelight at age 12 when she joined 'Gucci Gang', a Parisian Fashion Collective which blew up, and went on to be featured in the likes of Vogue and Love Magazine.
At the age of 17 she decided to part ways and began putting out music and her early work certainly garnered some attention. Her jazz and soul background shone through her early tracks as she was compared with the likes of Jorja Smith as her buttery vocals told tales of her first loves.
However, it appears Crystal took umbrage with this comparison. She's trying to push past definitions in her music, to break all boundaries. It really shows with Twisted Bases. The first track on her ten track EP BOSS is a low-key club beat with phat synths that really are the backbone of her wispy singing. The song teeters on the edge of a drop before bringing in strings at the end to mix.
We transition through a series of tracks which are all about night life and the chaos of single life, the Too Much too Taste is a light and airy funk dance track with a killer hook and which almost seems at odd with both the dark and threatening Like it Nasty and the clear influences of 'Turn Down for What' on the dance track Slow Cadence.
We are then treated to the Other Men, a song that has some wonderful vocals, and some more wispy, ethereal notes. Which are brought together over this killer piano hook, turning it into a really solid song.
The latter half of Twisted Bases feels like a trip through many different genres. The intensely funky and confident sounds of Hot Mess is defiantly a highlight of the album. Break is a Drum n Bass track with strong vocals that feels straight out of Tik Tok.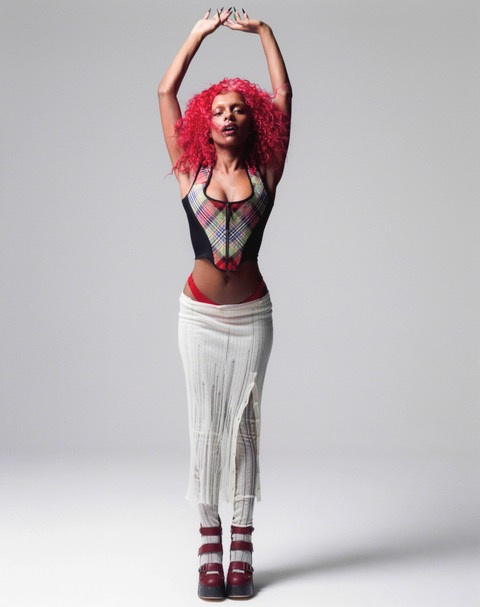 To round out the EP, Crystal slows down and talks of relationships breaking down. Problems with people are highlighted on the electric vocoded vocals alongside her silky vocals on EGO with the more dour Bags on Bags, rounded out by the second DnB heavily electronic inspired GAMES.
Twisted Bases is an EP where Crystal turns to every genre. We get trap, electronic, neo-soul, funk and dance all assembled into a neat package. The talent of Crystal is kaleidoscopic, she's experimenting with new sounds, new songs and truly having fun with it. This is a young person's album about going out in the City of Love and taking control of your life whilst you're young. This album's highlights are solid dance tracks with each song sounding unique as the young artist tries to define herself without boundaries. This is a genre-less EP, with great dance tracks and cheeky electronic skits in it and sounds of drinks pouring. This is a love of sex, clubbing and, more than anything, Crystal Murray.
Crystal's 10 track project, 'Twisted Bases', is available to stream on all platforms today, 11th February 2022.
Words: Peter Wellman
Images: Colin Solal Cardo and Melissa Araujo