Performing his first show in London at the O2 academy in Islington, Londoners were so impressed they wouldn't let him leave without an encore. Equally so, Iann Dior was so pleased with the crowd he now "wants to live here". Everything from his engaging crowd interaction to his electric performance showed Iann Dior's uncapped passion for his new album 'on to better things'. The melancholic and reflective song writing evident in his new album struck a sensitive chord with the audience as he teased a few songs before the album's release.
Two years in the making, the album 'on to better things' makes evident the singer's growth in overcoming toxic relationships and drug addiction. Iann Dior speaks of picking up his addiction to drugs when he moved to LA and now with the benefit of hindsight realises how easy it is to fall victim to the habit when you are young and vulnerable. These themes and struggles speak volumes to teenagers nearing adulthood who are often confronted with the dilemma of taking drugs to have a good time. Iann Dior wishes to encourage his fans to rethink these urges. With his crowd at the O2 being dominated by teenagers, he manifested the perfect opportunity to sing about his personal struggles to fans who could empathise with him.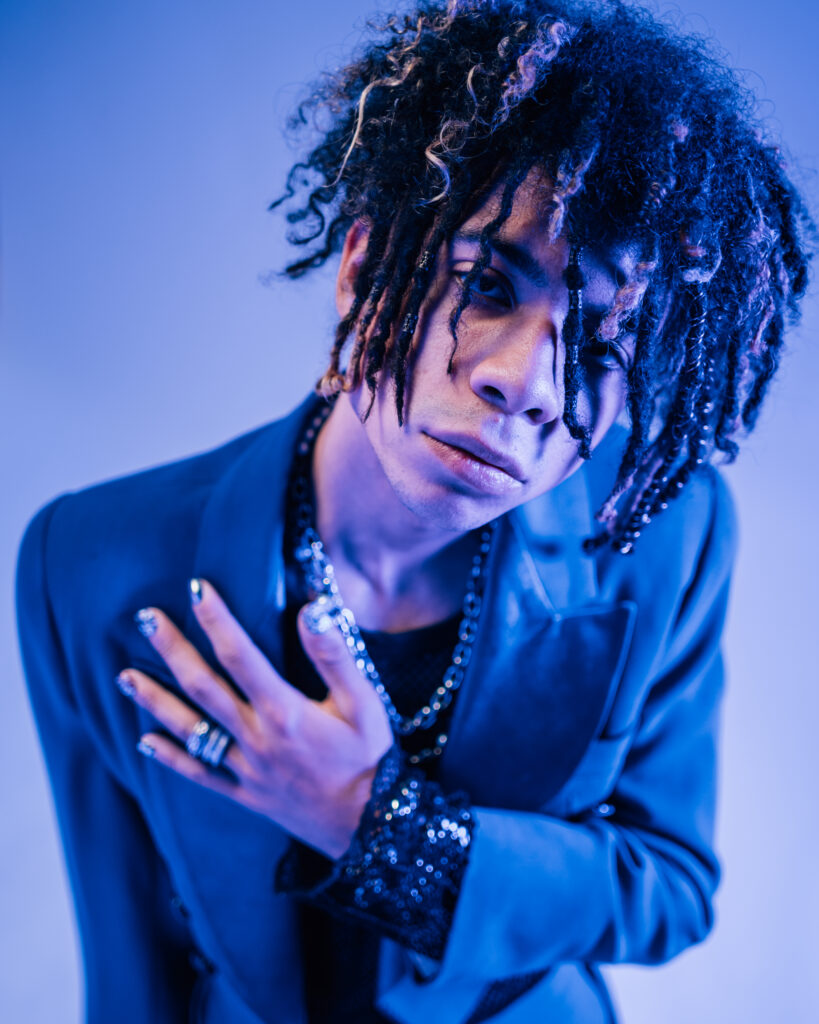 Featuring world-renowned artists such as Travis Barker, Machine Gun Kelly and Lil Uzi Vert on his new album, Iann Dior boasts his versatile sound by blending the genres of hip-hop and rock. Collaborating with Travis Barker on three songs on the album, Iann Dior lists Travis Barker as a great mentor and creative who is not only a titan on the drums but in all aspects of music production. With Iann Dior's astronomical career progression starting with his breakout track 'cutthroat' first discovered on Soundcloud in 2019 to featuring some of the world's biggest artists on his new album, it's safe to assume that Travis Barker is a proud mentor.
Iann Dior is determined to become the world's favourite artist which is not impossible if all his shows go as well as his London debut at the O2. You can only imagine how one can reach the heights Iann Dior has; first step, get hand tattoos. To be more specific, Iann Dior got hand tattoos to defy his father's expectations of him joining the NAVY and resulted in him getting kicked out. This may be considered the catalyst for Iann Dior's passion to produce music for a living. He is a prime example of someone who knows what they want and will do whatever it takes to get it, so he may very well reach his dream of becoming the world's favourite artist. On 'The Zane Lowe Show', Iann Dior also recommended taking up archery as a hobby for the feeling you get when you hit the target. This is saying something considering the targets he has hit being nominated for 2 VMAs and 3 Billboard Music Awards to mention a couple of his notable accolades. Iann Dior has crafted his new album 'on to better things' to help you hit the targets and win the battles that will ultimately contribute towards a more fulfilling life.
Words: Brandon Thomson
Images: Joseph Morrison