What a delight. I am honoured to have been able to sit down with Stephanie Poetri for what felt like a chat among friends. Stephanie is a character. She is kind and driven, intelligent and friendly, and it goes without saying, very talented. I am intrigued to discover how she got to where she is today, her break into the music industry and how she spends her down time when she isn't writing hits like 'I Love You 3000'.
Stephanie has been featured on global publications, including Teen Vogue, NME, Hypebae, Buzzfeed, Elite Daily, Best Fit, Cosmopolitan, Clash, Billboard, The Glass Magazine and now ASBO Magazine. She boasts a massive 542 million cumulative streams and 2.5 million monthly Spotify listeners. The LA based, Indonesian singer songwriter is wholesome, gentle, certainly a grafter, and I am excited to share my experience with our readers.
So, Stephanie, how did you get started?
Without being played, music is a key theme in Stephanie's family home. Her parents both worked in music, one being an established Indonesian popstar and the other teaching music at the local school. It's no doubt how she came to be the artist she is today, but upbringing is only a part of the story as Stephanie pulls inspiration from the world around her alongside her own trials and tribulations. The grind it must take to get your face on a billboard is something I cannot fathom. Let's leave that one to the experts.
"It's crazy, what's crazy though was how proud everyone was". 
Regarding the billboard, she was proud. Of course, a billboard of your face in NYC, you should be proud. What surprised me is how humble she is about it, talking about the people involved in the process, her team, etc.
After the pandemic Stephanie was happy to get back to LA from Indonesia and get performing again.
So, you do live shows?
Stephanie's live performances aren't one to miss. Her most recent was at Head in the Clouds, raking in a crowd of over 20 thousand. Special yes, but what makes it?
"My fans."
Stephanie's relationship with her fans is something artists all around should strive for. She really loves to engage with them getting input for new music, opinions, and ideas. Making time for millions of followers is an art needed to be practiced, an art Stephanie has to a 'T'. Funnily enough, her most streamed song on Spotify was inspired by her fans. 
"I went on Instagram and did a little Q&A, and I was like; hey I'm bored, why don't you guys send me a little phrase or word and I'll make it into something".
So, this was around the time that Avengers: End Game was released. Of course, more than a handful of people sent the phrase: 'I Love You 3000'. Stephanie made a bit of the song, posted a snippet and the love started to roll in. Because of this she made it a full song and interestingly, released it without advertising and minimal marketing efforts, we're talking an Instagram post directing to the new song.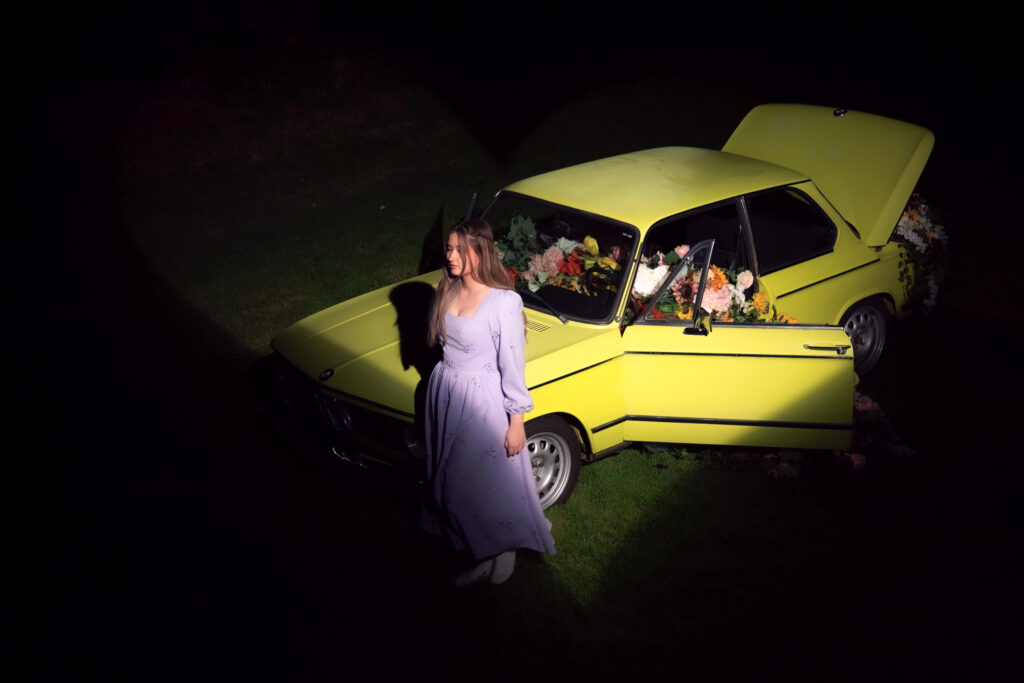 Anyway, the song was beautiful (seriously if you haven't heard it, go do yourself a favour), and it blew up. Hundreds of listens turned into thousands, thousands into millions. Right now, just under 150 million streams on Spotify alone.
If you like that, you'll like Picture Myself. And if you like Picture Myself, you'll love what's cooking. It's a cycle. Picture Myself is a collaboration with producer M-Phazes, who has worked with household names like Madonna, Demi Lovato and Kehlani, and writer Sarah Aarons (Zedd, Flume and Jessie Ware. It dropped 13th January and was the first drop since her AM:PM EP, another outstanding piece of work by the young talent. Remarkably, Stephanie did the artwork herself for Picture Myself – a nice personal touch.
Nice. When you're not writing hits, what are you up to? What does a day off look like for Stephanie Poetri?
Get this, she loves her PC. Who would've thought, aye? Her PC interests lie in game coding, pixel art and as she says you can't beat a bit of Apex Legends.
What's next?
Plenty of music, in her words:
 "If you liked Picture Myself then you'll love what's to come".
Well Stephanie, I'm excited as I assume your fans are. Thank you for talking to us at ASBO, you're always welcome back.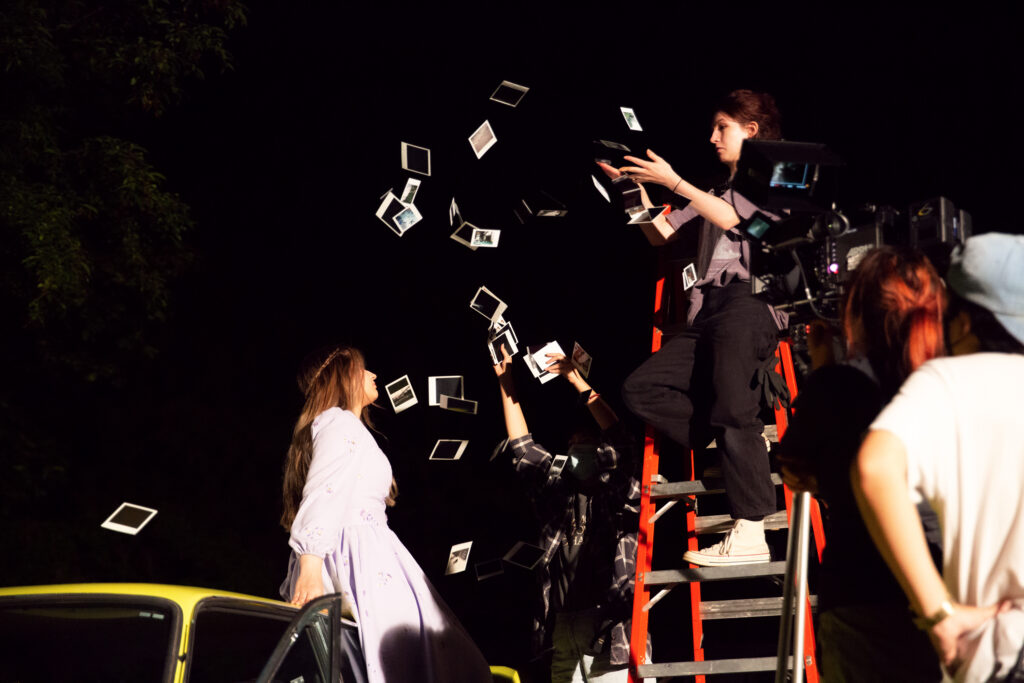 Words: Oliver Gill-Rummens
Images: Press shots