23 year-old R&B artist Kaien Cruz is quickly making a name for herself in the world of music. The South African born, queer, singer-songwriter has quickly managed to gather an impressive number of accolades and achievements. Already having released several singles and EPs, and a career that seems to have exploded overnight, KC went from singing in her bedroom, to performing in front of huge crowds in a matter of years.
Having got into music playing the guitar at 8, it wasn't until her teenage years when her sister encouraged her to upload hermusic to Soundcloud that she came out of her shell. Her sister's advice paid off, as it wasn't long till she was discovered by South African artist Aewon Wolf, with her song 'Love me in the dark' going on to receive nationwide attention, and was subsequently nominated for the country's 'Song of the Year' award.
After her first performance, which saw her play in front of 500 people, Kaien saw those numbers dwarfed, after being invited to open a pair of massive Justin Bieber shows on his 2017 Purpose tour, with audiences nearing the 100,000 mark. All this rapid success caught the attention of several major labels, prompting them to send Kaien numerous offers, all of which she has rejected, insisting that young artists need to "stop fighting for a seat at a table that was never built for them."
So far, Kaien has been managing to fund her work using a cryptocurrency called Ethereum and a platform known as Web3, which aims to help individuals take back control of their work and data rather than it being in the clutches of large corporations. Kaien has since left her small hometown behind, moving to LA in November 2019, in order to seek out new opportunities and grow her already-flourishing career. Her three song EP 'Buffering' was released last month, and she is currently working on a large visual project that will blow her fan's minds away.
We sat down to discuss her experiences in the industry, her rise to fame, and how she plans to use the web to reform the music industry.
How did you get into making music?
My sister was actually the one who initially pushed me to pursue singing and a career as an artist. I don't think I would have come out ofmy shell if it wasn't for her! Shortly after recording my first song ever in the studio, the song ended up topping the charts on radio and getting nominated for the South African Music Awards.
How would you define your music?
I would define my music as a blend of Pop, AfroPop, and R&B. I've recently been exploring my sound more and hope to combine different elements from these genres and my culture into one.
What are the struggles you face as a creative person in the 21st century?
As a creative person, the biggest struggle I would say is navigating an overly saturated market as a result of more people having access to music making technology. It's harder to stand out now more than ever, so taking up space in new emerging technologies and platforms such as the Web3 space is critical for me as an artist. It's also important to me to help change the outdated structures, deals and relationships between labels and artists, by showing that there is more than one way to make it as an artist without giving up your creative control.
Who are your influences and artistic role models?
Some albums that have inspired me along the way are Drake's 'Nothing Was the Same', Rihanna's 'Anti', Frank Ocean's 'ChannelOrange' and Lionel Richie's 'Dancing On The Ceiling'.
Who are some other artists to watch right now?
Rema is an incredibly talented African artist to watch for!
What does it mean to you to be queer and how has that shaped your experience in life and as an artist?
Being queer has always shaped and influenced me and my decisions in my career. It's important to me as an artist to find different creative ways of representing the community to continue normalising queer people taking up space in industries that have not been inclusive.
What do you think the queer community will look like in 50 years?
I can't exactly say, but hopefully it can continue expanding into a safe space for individuals to be who they are without stigma orjudgement. A community of diverse individuals living out their truest most authentic selves.
How does your personality affect your style and fashion sense?
My personal style is definitely a mix between comfort and self-expression. My go to is always a combo of streetwear meets high fashion! I find that fashion is a great way to embody and reflect what I feel inside.
How have you found living in LA?
It was definitely a culture shock when I first moved here. I come from a small town, so it was a big adjustment moving to a big city. But I am extremely grateful for all of the opportunities that living in LA has brought me!
Considering you aren't signed to a major label; how did you go on to open for a huge star like Justin Bieber? It's such a huge achievement!
I had one of the biggest songs in South Africa at the time, and the DJ who I did the song with was signed to the same label as Justin!
How did it feel to perform in front of so many people after becoming so big so soon?
It definitely confirmed that music was something I wanted to pursue as a professional career. It was exhilarating to perform in front of so many people!
Would you accept an offer from a record label, if so, what would it take for you to accept?
I would accept an offer from a label if it was done in a modern way, something they've never done before. A different structure than most deals, that reflects the work and success I've already had as an independent artist, while not perpetuating the cycle of giving away control and ownership of my creations in exchange for money and label services (that my team and I are already executing successfully).
How has streaming and the digital age affected the music industry and individual artists? As always, there are two sides to a coin! It's great that so many more artist can share their work and have a shot at pursuing a career in the field regardless of where they come from. However, it also has made it harder to separate yourself from the masses. I find that it's boosted my creativity and made me explore different avenues that actually cater more to me as an artist and an individual, as the Web3 space has done for me.
How do you see the future of monetisation in the music industry?
I believe there is a way to monetize without having to give up your creative control to a label. That is, connecting directly with your fanbase and gaining support and funding from a community of individuals that believe in your work.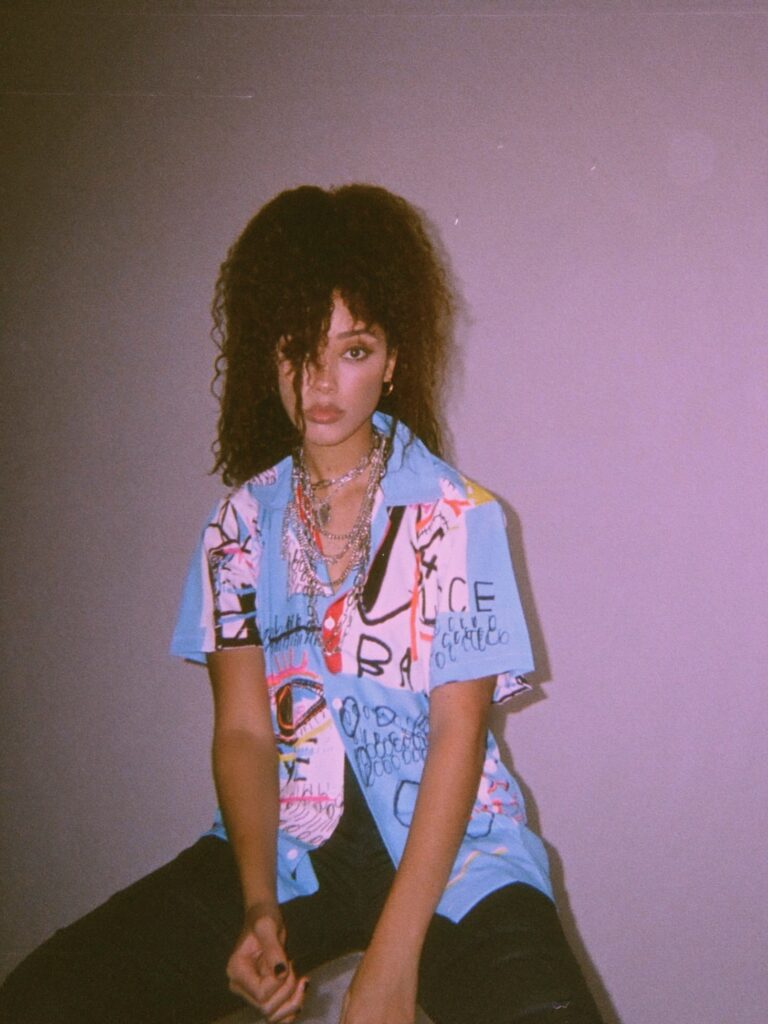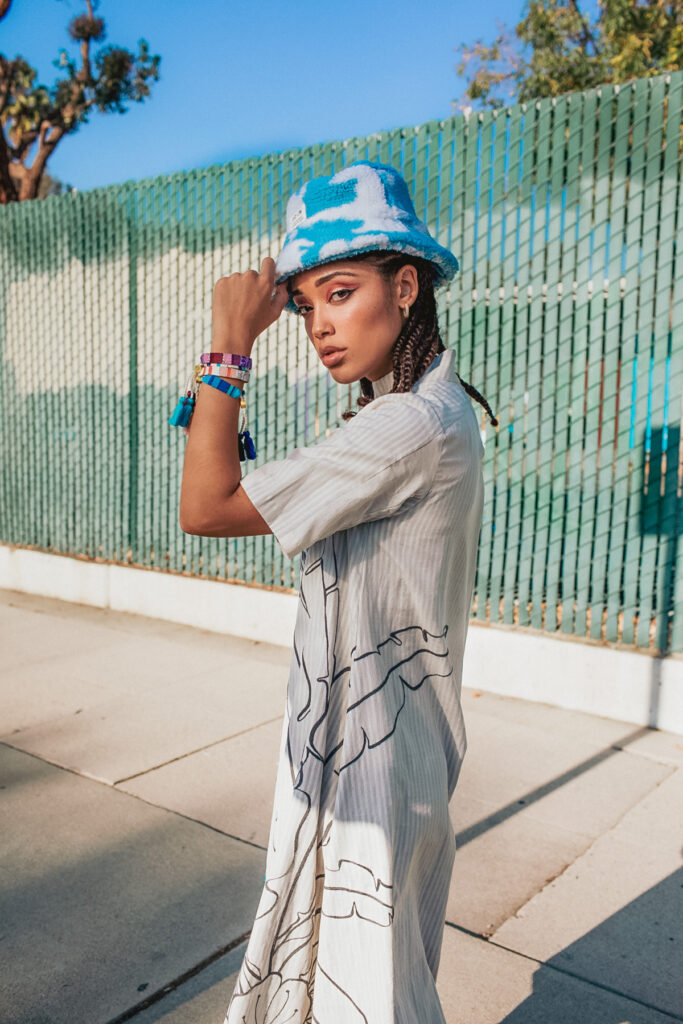 What are NFTs and how are they making an impact?
NFTs are 'Non-Fungible Tokens', a unique and non-interchangeable unit of data stored on an online wallet. And FTEs can be associated with easily reproducible items such as photos, videos, audio, and other types of digital files. NFT's use block chain technology to give the owner a verified and public proof of ownership. It's a great way to invest in an artist you love and believe in this is like owning a rare trading card that verifies your early support. By owning an NFTs this will make my success your success. As I continue to create more music and grow in my career the value of the NFTs will also increase. In other words, we all eat!
What isWeb3?
Web3 is an idea for a new iteration of the World Wide Web that incorporates decentralisation based on blockchains. It's revolutionising the way fans can invest and be a part of an artist's success and come up.
What new projects are you working on?
I am currently working on new music and some Web3 projects that I will be announcing soon! Stay tuned.
Words: Dylan Jay Turner
Images: Press photos