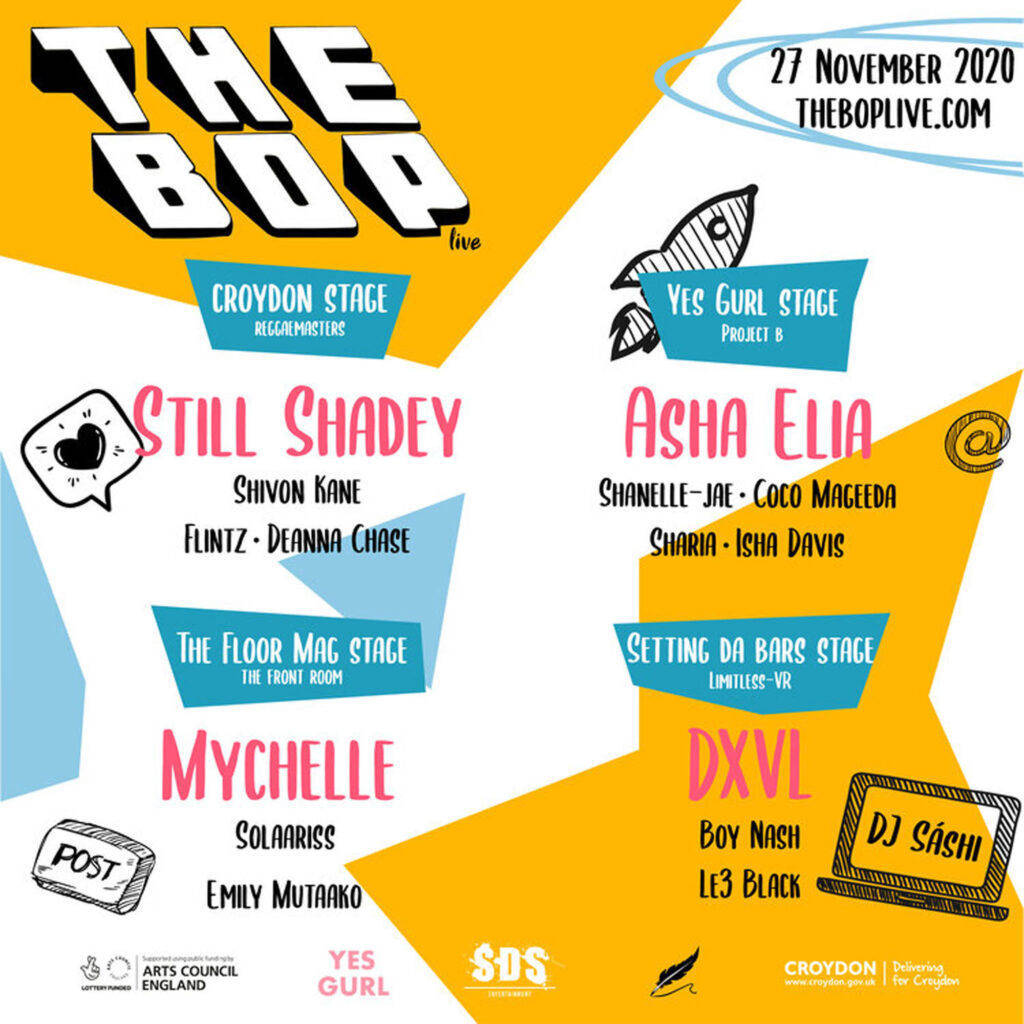 Setting Da Standards closes the year with their first, virtual live festival entitled 'The Bop'. The 4 staged mini festival hosts 4 main headliners and 15 supporting acts; showcasing some of the best grassroot talent deriving from London.
The Bop live utilised the very few spaces available in the centre of Croydon where musicians could express themselves. The Bop Live has filled that quota in the form of this festival – being the first of its kind in the borough of Croydon.
Headliners include: Still Shadey, Asha Elia, Mychelle and DXVL.
The free festival will take place on Friday 27th November 2020 and can be streamed live at 5pm on YouTube HERE‍