Odd Army are a Los Angeles based psych rock band and we recently released our debut album Chrysalis, Become! produced by Will Turpin of Collective Soul. The sound is reminiscent of early 2000's modern rock like Incubus and QOTSA with some garage/psych flair influences like Psychedelic Porn Crumpets.
Odd Army debut album Chrysalis Out Now.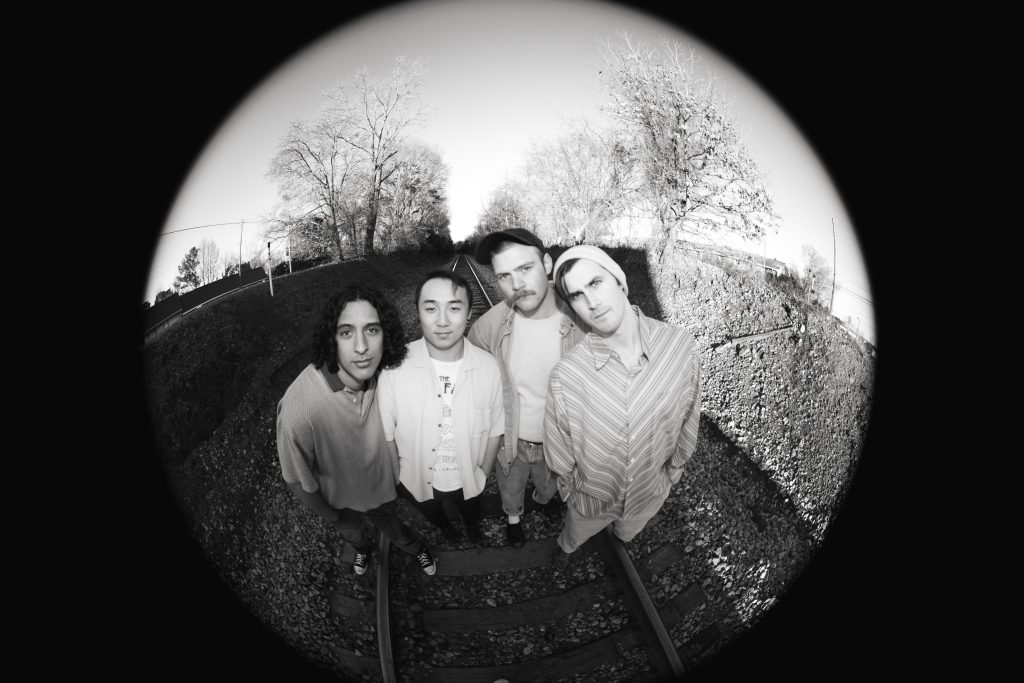 1. For someone that is yet to discover 'Odd Army', in 5 words how would you describe the band. Bold. Bodacious. Back-breakingly tantalizing
2. How did Odd Army come together? We have been making music together since we were kids. Cameron (bass) and Mitchell (drums) became friends during elementary school and started making music shortly after. The two went to different high schools where Cameron was introduced to Alec and Mitchell met Fidel. The band officially formed in 2013 and began writing and performing original music.
3. What's the story behind your band's name? There is no whimsical story behind the name Odd Army. We had our first show scheduled and did not have a name so we wracked our brains together and came up with one. Overtime we began to grow into the name as we always viewed ourselves as the outlier and odd ones out in the music scene
4. Where do you feel you fit into the music landscape? For better or for worse we do not fit neatly into any single music scene. We don't have a central image, style, or genre we try to portray. Sometimes it can be alienating as it makes it hard to identify our main community, but at the same time it is freeing knowing that we will only ever make the music that we are naturally drawn to make without having to factor in expectations or norms.
5. What other artists or bands do you draw inspiration from? When we initially formed we were heavily influenced by early 2000s modern rock bands like the Red Hot Chili Peppers and Queens of the Stone Age, but in recent years we have gravitated towards more garage/psych bands like King Gizzard and the Lizard Wizard, Osees, and Psychedelic Porn Crumpets.
6. What's currently in the pipeline for you? We just released our debut full-length album Chrysalis, Become! produced by Will Turpin of Collective Soul and we are already sitting down to write a new EP. Expected to be out in early 2024, this unnamed collection of songs is going to be a bizarre psychedelic journey with no regard for conventional song structure or form.
7. If you had to boil down what you each bring to the band, what would your answer be? Each member of the band brings their own creativity to the table. While we all have a lot of common ground musically, we each venture into our own unique spaces and have different sonic preferences from song to song. Leaning into the oddities and suggestions of each member allows each song to have its own distinct feel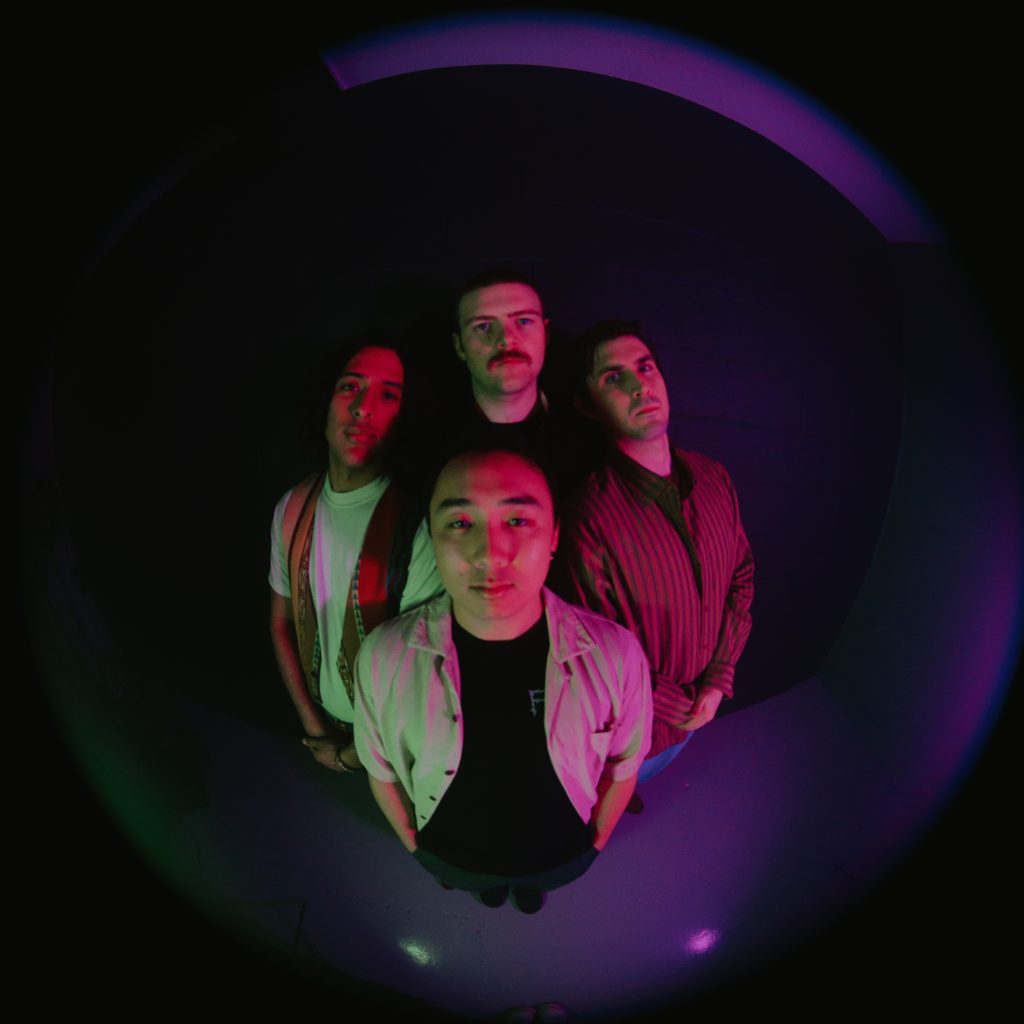 8. How do Odd Army differ from most other artists/bands? Hard to say. We put a lot of emphasis into our live shows as opposed to online presence which seems to be more the norm these days. We are attracted to high energy, sweaty bands that put on a raw and genuine performance. Who doesn't like to see a band having fun up on stage?
9. What can fans expect from your new album Chrysalis ' Chrysalis, Become! is a 10 track album and also marks our first studio album. Everything else we have released has been DIY self produced, so our new album definitely has a more "studio feel" to it. We view it as a more commercial sound than anything we've released previously
10. Who would you most like to collaborate with artistically? Josh Homme
11. What was your worst performance? We have played over 200 shows. We rarely turn down a gig, so we have gotten to see some crazy shit over the years and have found ourselves in some bizarre situations. NOS balloon punk party.
12: What was the most difficult obstacle your band has ever faced and how did you overcome it? We've been a band for 10 years, so one of the obstacles we've had overcome is keeping everyone close geographically throughout the different phases of life. We all grew up in the same area and luckily ended up at colleges nearby each other and were able to find jobs in the same city upon graduating.
13: How does your creative process work – do all members contribute equally or is there one main songwriter? Each member contributes heavily to the writing process, but a lot of the creative vision is spurred by Alec (guitar, vocals). The conception of our songs come from a myriad of places, whether it's a jam, a guitar riff, or a more flushed out demo, we all get together and work it out until we have a song that we are happy with
14: Is there a hidden meaning in any of your music? Nope. No hidden meanings. Take the lyrics for what they mean to you. We are all people flailing through the ups and downs of life, we just write about our experiences and interactions with the world.
15: Who would you like to see Live past or present and why? Zeppelin, or Marky Mark and the Funky Bunch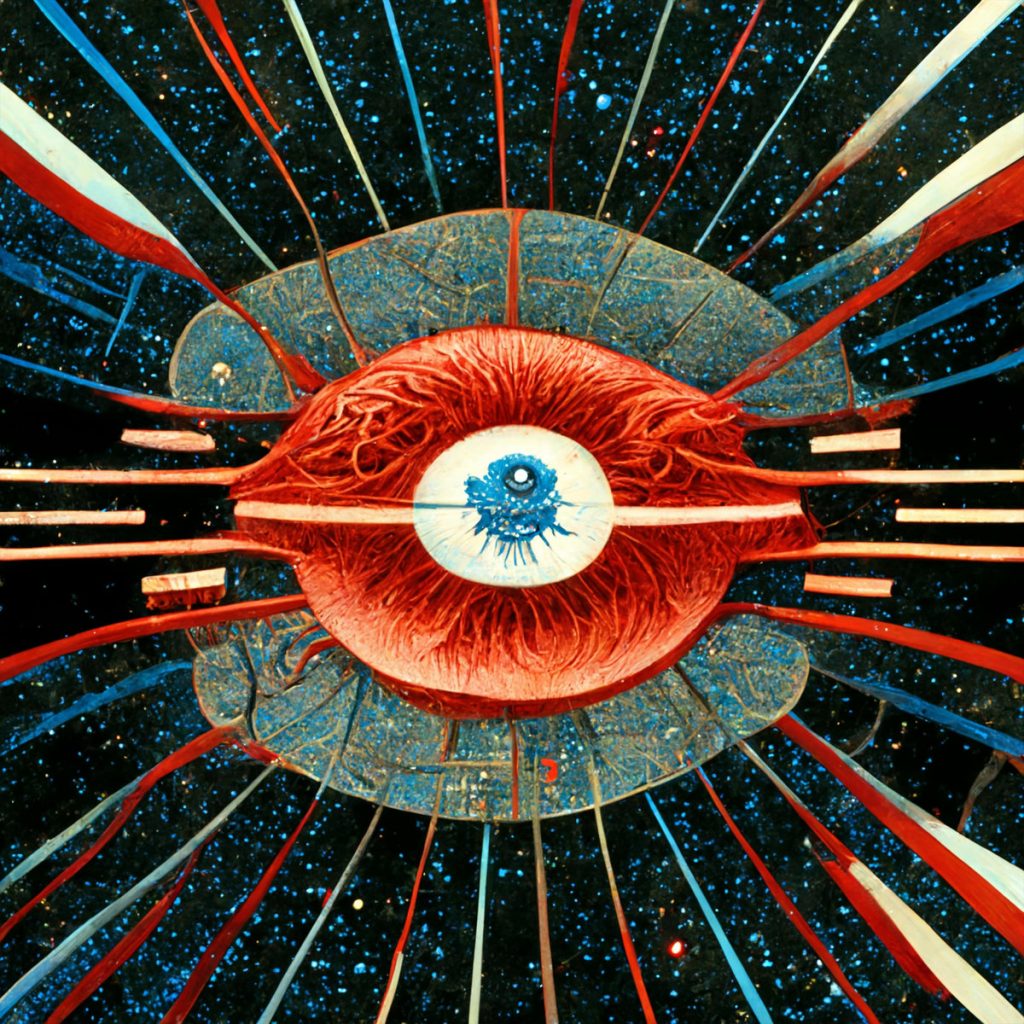 Odd Army debut album Chrysalis Out Now.