notwoways unveils Formula: The third official model from the London based brand – Redefining Footwear Innovation
notwoways, an esteemed independent footwear brand renowned for its unwavering commitment to
pushing the boundaries of style, takes great pride in presenting the highly anticipated 'Formula': the
distinguished third model within the notwoways family. The groundbreaking release signifies an era of
new-found eminence within the notwoways lineage, as it introduces a three-piece cupsole silhouette,
meticulously crafted and conceptualized in-house.
Every facet of the style has been thoughtfully designed and tailored from the ground up. Employing
targeted layering techniques and seamlessly integrating advanced anti-crease technologies, notwoways
have created a shoe that distinguishes itself from the competition with unparalleled finesse. Furthermore,
the packaging has undergone a complete transformation, now presented in a premium shoebox,
accompanied by a dust bag and an assortment of extras, elevating the overall unboxing experience.
Formula boasts a predominantly pristine white colorway, a timeless staple in any individual's shoe rotation,
particularly during the vibrant summer months. Subtle touches of orange grace the distinct 'arrow bottom'
and lacetip details, injecting understated yet captivating energy. For those seeking a more refined
aesthetic, the supplementary laces feature lacetips crafted from white metal, offering a sophisticated
alternative.
Moreover, notwoways commitment to comfort and functionality manifests in the shoe's meticulously
engineered design. The ergonomically crafted outsole ensures a comfortable fit for wearers with wider feet,
while the curved backheel curtails heel-drag, enabling seamless pivoting both during your stride and even
behind the wheel. 'Formula' embodies the epitome of an everyday shoe, combining a contemporary
appearance with effortless maintenance and an upper that gracefully ages over time.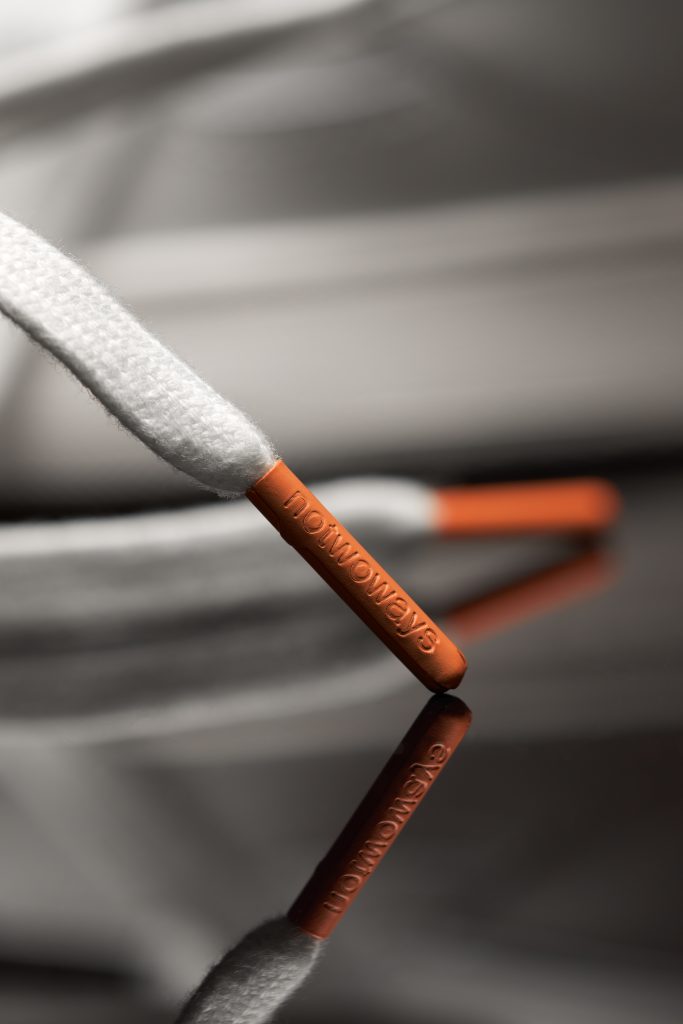 Release: 6th of June 2023 at 18:00
Stockist: https://www.notwoways.com/
Price: £110
Sizes: UK3 – UK14 (Unisex)
Product Description:
Presenting to you the FORMULA, the next shoe straight from our lab to your feet: Dressed entirely in a
premium titanium white leather, in addition to a leather lined tongue and insole for one of our most
premium models to date* GRS-rated, premium veg-tanned leather.
Cushioned heel lining
Custom molded tpr details
Features the new NTW cupsole
Responsive phylon midsole
NTW branded gold lace dubrae
premium leather composition hangtag
100% recycled packaging (FSC certified)
Padded heel lining and arch support
GRS-rated, Chrome-free suede overlays
Rubber details
Classic script logos
3-piece Rubber outsole
Fits true-to-size