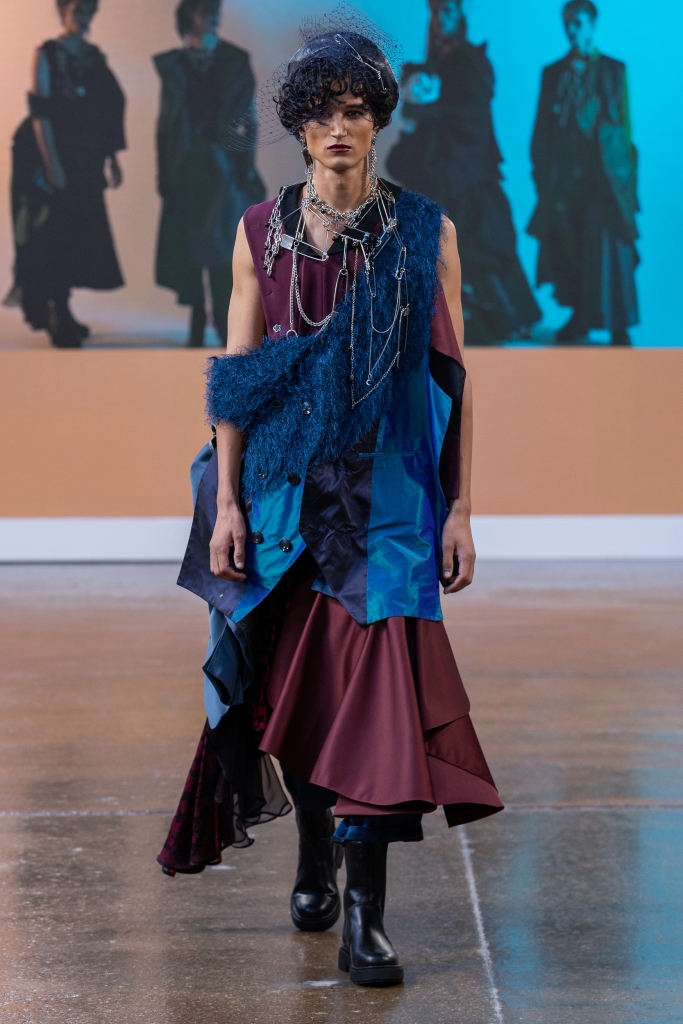 Keiyan Wong, founder of 'tæfita' is a Hong Kong born fashion designer who graduated from the London College of Fashion with a Menswear Fashion Design BA Degree in 2022. With years of training, craftsmanship and experience stemming from studies from the Hong Kong Design Institute, studying Fashion Design prior to being at LCF, Keiyan's undeniable talent is set to make waves this year. 
The word 'tæfita' stems from the pronunciation of 'taffeta', a type of woven fabric made from silk, acetate and polyester, often used in evening wear, bridal wear and known for being a fabric of luxury, hence the name of the brand, a brand of woven intricacy and quality. The genderless brand focuses on non-binary, luxury evening wear that can be worn by every one, valuing androgyny in it's purest form. The brand founded and based in London focuses on drawing inspiration for this collection from the human architectural form and adds hints of Romanticism, Surrealism, Punk and Gothic Design to create pieces that are exciting, breaking the traditional format of design to create new silhouettes through material techniques. The 3D expansion and volume created from the use of draping and studying the human form is expressed in this collection, whilst the brand pivots themselves as a genderless staple loved at London Fashion Week.
Fashion Scout, London, 16th September 2022. Kei Wong presents their Spring Summer 2023 designs as part of London Fashion Week.
Images: ©Chris Yates/ Chris Yates Media
Words: Black PR