London-based pop powerhouse Chinchilla makes a bold return today with her sophomore EP entitled 'Moon Maintenance For Dummies' released globally via Sony Music Germany. Featuring her latest vengeful single 'Fingers' as well as five brand new tracks, the EP promises to skyrocket Chinchillas already rising status to new heights. True to her eclectic, one-of-a-kind style, each track delivers a generous handful of different genre influences and bravado, ranging all the way from country to nineties R&B. The project follows on from her more conceptually driven and dark debut EP 'Awakening' released back in 2020. Chinchilla is headlining at Colours Hoxton on August 20th before heading to the MainStage at this year's Isle Of Wight Festival.
"I feel like these songs are my whole personality. I wanted to just release a bunch of songs where every song is feel-good in its own way, completely different to the others in style but with a through line of uplifting, empowering, attitude. It's honestly my favourite set of songs I've ever released, and I love each one like a child. To have them out in the world is going to be very exciting and very surreal."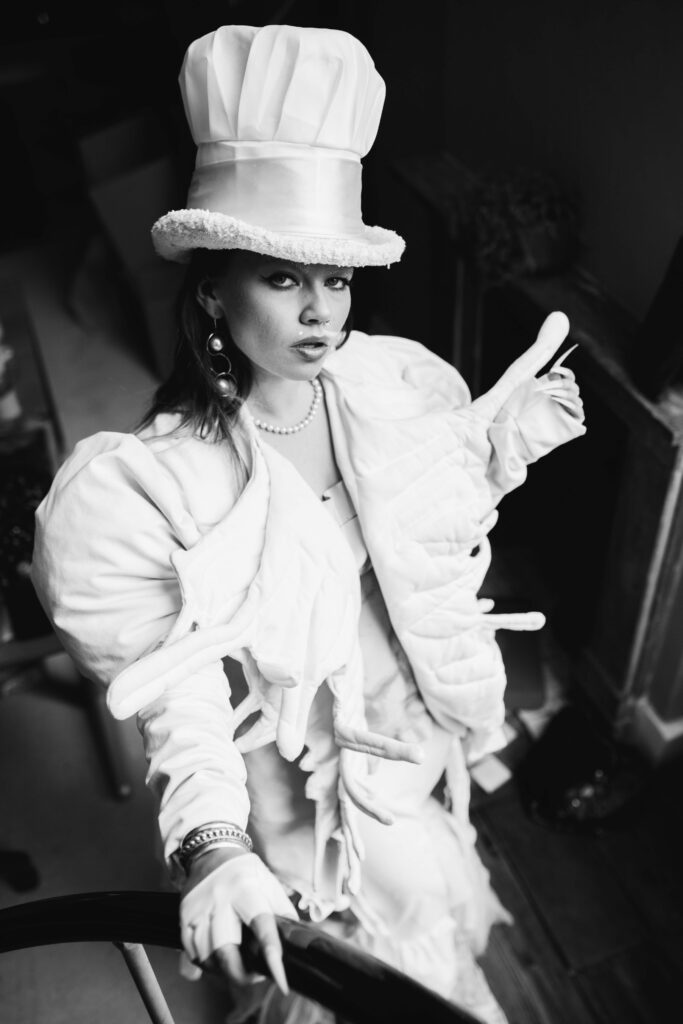 'Moon Maintenance For Dummies' opens with the blissfully infectious pop-led track 'Terms and Conditions', a tongue in cheek smile-worthy bop about wanting someone to quite literally bring you the moon and stars but getting angry when they agree to do so without actually considering how inconvenient that would be for you. The next track 'Trigger' delivers an entirely new country flavour to the current Chinchilla sound while 'Who's Your Mummy' gets up to the usual quirky pop antics she's best known and adored for. Chinchilla teams up again with longtime collaborator Ren on 'Round Town', before finishing the project on a more mellow note with 'Million Dollar Multicolour Bliss' which is like stepping into a time machine that takes you both to the future and the past with its undeniable R&B swagger and grit and innovative production. Another home run for the rising star, it's safe to say that 'Moon Maintenance For Dummies' is more than worth coming back down to earth for.
Moon Maintenance for Dummies tracklist:
Terms and Conditions
Trigger
Who's Your Mummy
Round Town ft. Ren (Skit)
Fingers
Million Dollar Multicolour Bliss