If you are from the UK like me, you probably fondly remember a young, bright-eyed Dionne Bromfield entering the music scene and scoring a UK Top 40 hit with her catchy cover of The Shirelles 'Mama Said'. Since then, Dionne has grown significantly into her artistry, releasing several soul and R&B records, songwriting and presenting on TV. Back with her infectious latest single entitled 'Silly Love' as well as a powerful and moving documentary about her dear godmother 'Amy Winehouse & Me: Dionne's Story', Dionne is well on her way to starting a new chapter in her career. Explaining the process of making the documentary, Dionne told us it was 'therapeutic and cathartic' after struggling to deal with the grief of losing Amy for some years. We sat down to speak with Dionne about the process of making the documentary, her new music and what fans can expect next from the candid and talented star.
Hey Dionne, Firstly, thank you so much for speaking with us. How are you doing, how's life?
No thank you! It's great to chat to you. Life is good. I feel like after what's been a weird couple of years for everyone it's finally good to be able to say I'm back!
So you recently released your latest single, "Silly Love", which is a beautifully soulful anthem sure to bring a smile to anyone's face. Could you tell us a bit about the process of creating the track and what you had in mind lyrically at the time?
Silly Love was produced by a guy called Lewis Dransfield and Tom Aspual. The track was a result of me being a situation with a guy that I knew was bad for me but couldn't let it go. I think most people can relate to that situation at some stage in their life.
It's been a while since you've released music. Looking back at entering the industry as young as you did, how do you feel you have changed as an artist now? What do you want to represent going forward? This is undoubtedly a promising and exciting new chapter for you.
It's crazy now at twenty-five to think that I was thirteen when I began in the Music Industry. I think it's changed a lot. More artists are releasing independently which personally I feel heightens people's creativity as they can put out exactly what they want initially and really establish themselves for who they are. I think for me I want to represent live music with raw RnB / Neo soul vibes singing about situations I've now experienced myself and other people will be able to relate to. I am really excited for what's next this does feel like the start of a new chapter for me.
You have an EP coming out later this year. How has the experiencing of forming the project been? What are some of the key themes and sounds you touch on within the project? Does it stay true to your previous sound, or have you been open to experimenting a bit more?
All the records are written about experiences I've been through. Pretty much all relationships. So, I guess the theme for me has been making sure I am being honest with my songwriting as that's how I feel my music will connect with other people. This sound I would say is a new sound with a touch of old. My style is still the same, as that will never change but in terms of the actual music, it's different. I am definitely open to experimenting and am looking forward to seeing what the future brings. 
So your brand-new docuseries debuted last Monday, which beautifully highlights your relationship with your Godmother and globally loved singer Amy Winehouse. Can you tell us a bit about the experience of creating the docuseries? I'm sure it was equally challenging as it was cathartic to go back to that devastating time and make the choice to share your side of the story on a public platform after struggling to process her loss.
Making the documentary for me was something I was really nervous about doing. We had been approached quite a few times by different producers, but the narrative never felt right or the timing. It wasn't until a guy called Andy Mundy Castle approached me that I felt it was time to do it, he really understood how I wanted this show to be, and we worked very much together throughout the project to make sure the end result was right. 
I felt really nervous going into it as I was opening up about things, I had kept buried for 10 years. But I did as the process went on feel really relieved and found the whole process really therapeutic and cathartic. The biggest thing I have learnt from this is that it's good to talk. Whether that's to a professional or to friends. But talk, because trust me once you've shared things you've kept inside it feels good to get it off your chest.
In the series, we see you both open up about and celebrate Amy more than ever before, and it shines a light on how grief has affected you and so many others. Why did now feel like the right time to revisit Amy's life and your relationship with her? Have you found a sense of inner strength through sharing your vulnerability?
For me the timing felt right, 10 years feels like a real milestone, I still can't believe it's been that long. I feel that mine and Amy's relationship was so public that to open up about it publicly was the right thing to do to really allow myself to move forward into my next chapter. I think grief is so personal, everyone deals with it differently. But personally, I found it really therapeutic to talk to others who had experienced similar losses and for me it made me realise that what I have been feeling for all these years is completely normal. I definitely feel stronger and lighter for sharing my own personal experience with grief. And my advice as I mentioned before is to talk.
‍In the documentary, you talk about the media and public perception of Amy. I and many would agree that the unfair treatment of Amy in the British tabloids made us all think about how sympathy, understanding, and compassion are vital as we advance in society, especially for those in the public eye. With things like cancel culture being so prevalent now, do you think the treatment of artists today has improved at all?
I always say that what people saw in the media is literally 5% of Amy. There was so much more to her than that and I hope my documentary shows an insight into the beautiful, funny, caring, talented the Amy I loved and knew so well was.
What lessons do you think we as a society have learned from Amy's life and death? Through her music, she uplifted millions and showed that being true to herself and encouraging others to wear their hearts on their sleeves was her life's statement.
To be kinder. Despite being in the public eye people are still human. I think people should think before they judge and remember that what they see is only a fraction of that person.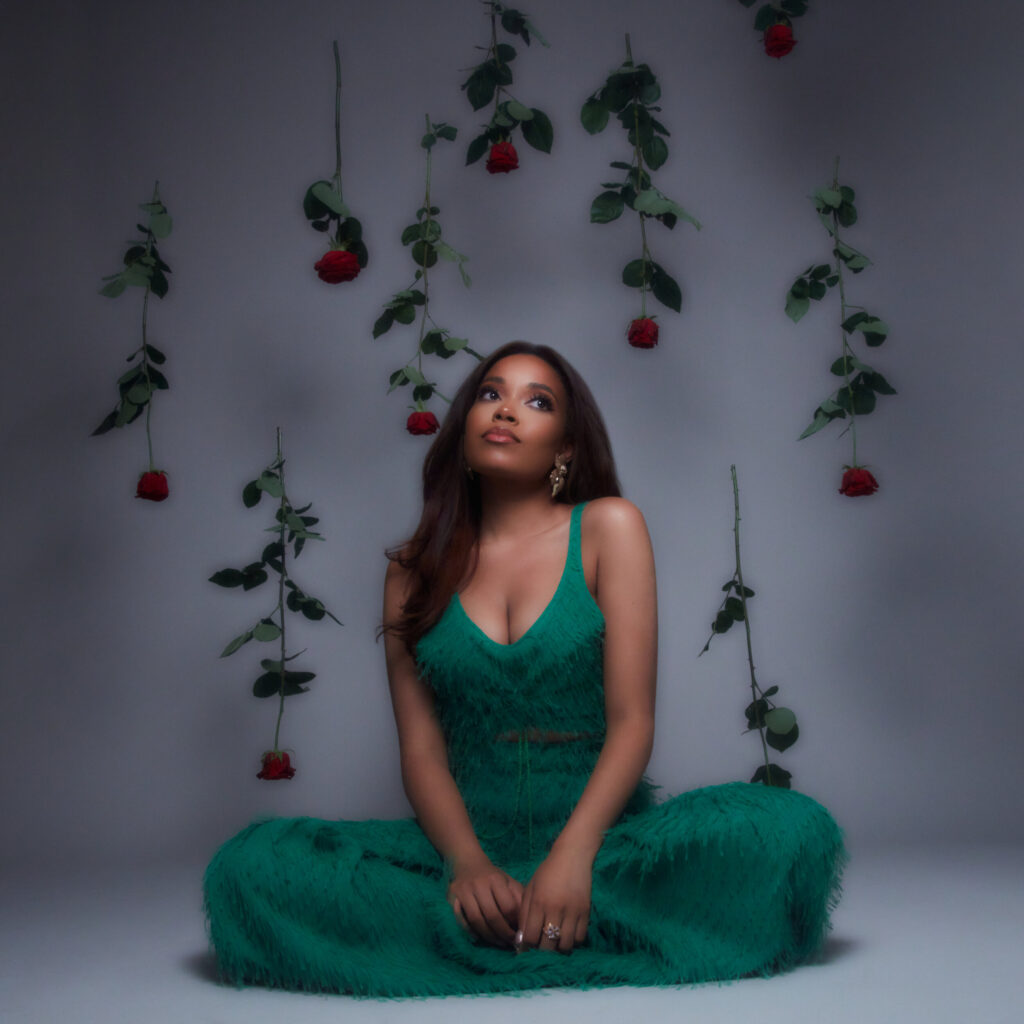 What are some of the biggest things that Amy taught you personally that you will continue to follow throughout life? If you are comfortable answering this, what do you remember most when thinking of Amy, do any particular moments of memories hold a special place among all the good times?
Amy taught me to trust my gut and to always be true to myself. People always expect me to say oh my favourite memory is when we jetted off here and here but actually it was the downtime at either Amy's house or late-night walks in London away from the madness of the real world.
You've already achieved so much in your career as a singer, songwriter, presenter, and now director of sorts. What excites you going forward? What is next for you, future plans, dreams, and goals you want to achieve?
I'm really excited for what's next. My plan is to release a couple more singles then my EP and the dream would be to follow up with an Album next year. So, we'll see… watch this space! It feels good to be back!
‍
‍
‍