Name: Kristie V Sheryn
‍Age: 23
‍University: Kingston School of Art
‍Course: BA (Hons) Fashion Design with Professional Placement
‍Describe Your Design Aesthetic in 3 Words? Fluid, Contemporary, Sensual
What message or story do your designs portray?
'Somerled' is a collection that embodies freedom and authenticity without emphasis on sexuality nor masculinity, in order to form a modern aesthetic of a boundaryless man that strives for better, without the constraints of societal pressure. Through my process of combined research and personal styling, I formed a consistent silhouette that revealed and exposed parts of the male form that normally isn't shown. This notion of exposure led me to deeply explore my heritage and how you can reveal one's true self just by what you wear.
My research journey took me to study 'In the Distance' written by novelist Hernan Diaz, where he deconstructed the American dream and its myths through the eyes of a Swedish immigrant in the 1880s. This particular migration from east to west has always captured my imagination, especially as my own ancestors took this route, yet much later in the seventies. Combining these two decades felt like a natural blend for me to explore, weaving together silhouettes of traditional Norse pagan dress and the hyper feminine dress of the seventies. This blend of silhouettes is very important at adding context to the designs and helps forge my vision of how I, as a designer, interpret a new form of masculinity. 
What is one career aspiration that you'd most like to achieve?
I'd love to see my work on Timothée Chalamet, is that something someone could please arrange? It would make my whole life, without sounding too dramatic.
What do you think is the biggest issue facing the fashion industry today?
Mass consumerism and wastage.  
How do you think the pandemic is going to change the way we consume fashion?
‍Hopefully, we will become more considered when consuming fashion. We will look to buy longevity, because we are in love with an item and want to have it for as long as we can. I also think that because a lot of people have taken a hit financially, that we will see an even bigger rise in second-hand consumerism, and I hope that lasts because it needs to.
How is your concept design going to translate to something people can wear in everyday life?
I personally believe that my items are very wearable, as much as some people may look at it differently. Scandinavian design has always been such a huge inspiration, and the idea of wearable luxury. Each piece within my collection, I have designed to be able to wear all together, it's not designed by look.
It is important that I create pieces for people that can create an everlasting and ever-changing wardrobe within the same circle of clothes. This is something I have showcased in a short film that will be coming out near the end of October 2020.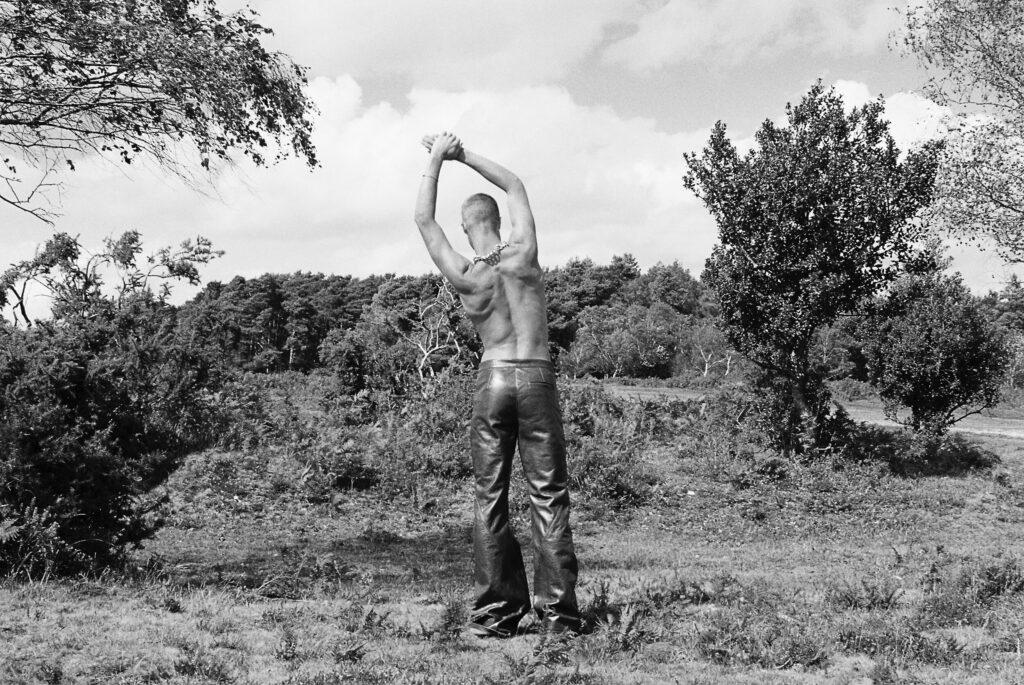 What has been your biggest inspiration to create fashion?
A lot of my inspiration comes from my heritage and how I have been brought up. My grandmother always sewed and made all her clothes, and this is something I was always inspired by from a very young age. She never cared about what anyone thought of her and dressed for her and how it made her feel. This for me, made me want to delve deeper into creating fashion; making clothes for people to feel truly authentic is my biggest inspiration.
Where do you see yourself in 5 years time?
Wow, I can barely think about the next 5 days, but I would say that I see myself being happy, creating beautiful designs that are carefully considered and sustainable. After the pandemic, I feel like it is our responsibility to make sure as designers, we design with this thought process in mind. I preferably would like to go into a 'fashion house' and help design with this notion.
Words: Sophie Roberts