Images: @haydonperrior
David Weksler is an Israeli-Brazilian fashion designer who creates sustainable genderless clothing
What David Weksler is all about:
Sustainability: The materials for the brand are sourced from preloved and donated clothing. The pattern-cutting, printing, and stitching all happen in-house out of David's Jaffa studio.
Inclusivity: The brand can appeal to anyone, unhindered by size, gender, age, or season. The clothing is designed with the body in mind—how to best expose its assets while playing with the contrast of skin-tight and oversized.
Inspiration: The brand's inspiration ranges between the familiar and relatable to the fantastical, with the intention of producing Israeli-inspired, almost fictionally futuristic fashion while developing a systematic way to create sustainable, recycled fashion.
Community: "It takes a village" is a cornerstone of the brand, as is the belief that working together and a culture of cooperation is necessary for creation and fashion. The brand is composed of likeminded individuals who volunteer their time in the name of sustainability and upcycling.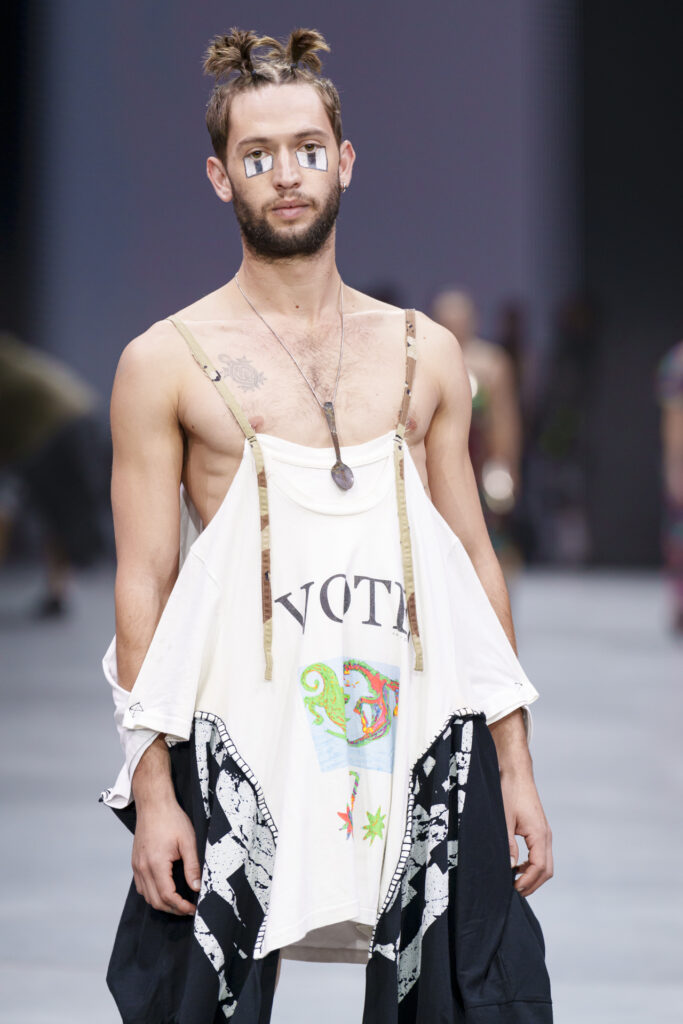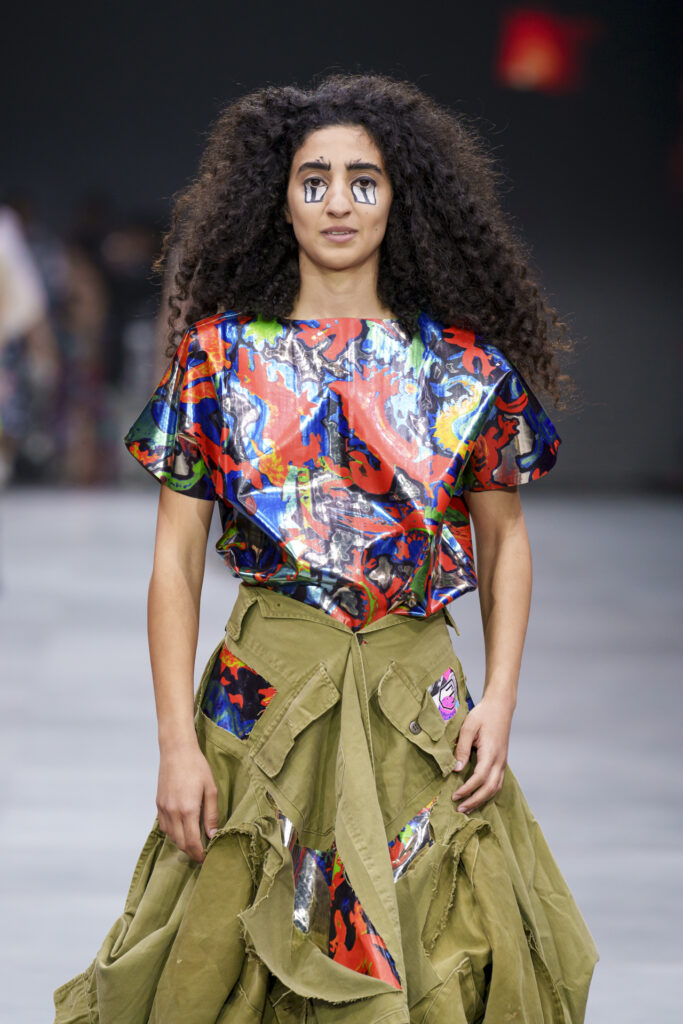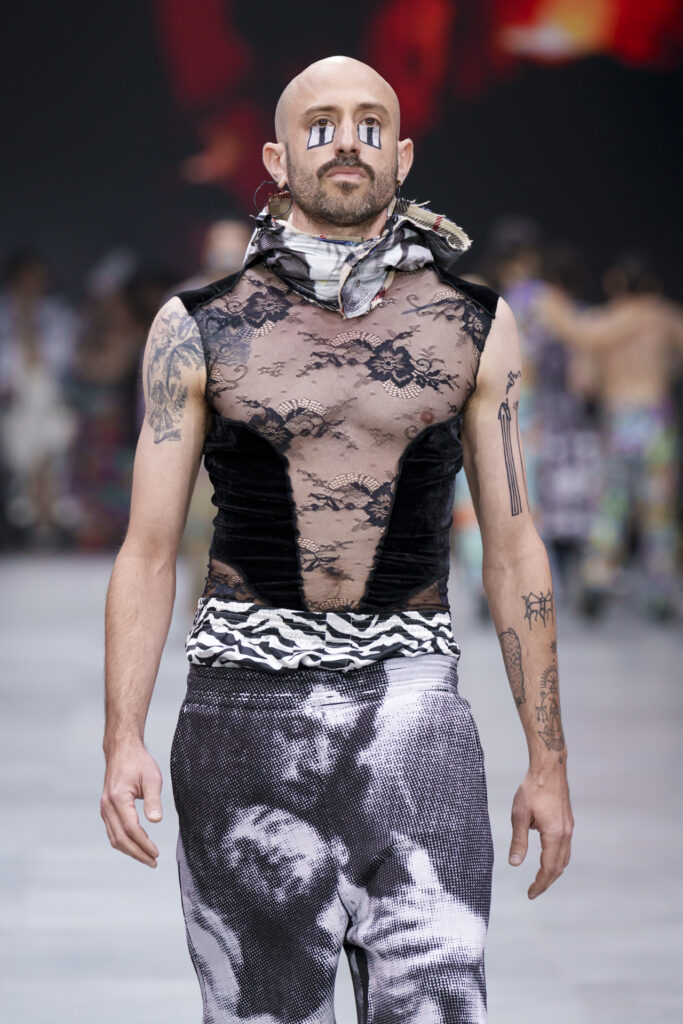 Clothes from the Future
An up-cycled fashion collection designed hand-in-hand with artificial intelligence. Clothes that came from the future to caution us of the end of the world as we know it. A rare visit from a futuristic post-apocalyptic universe. Desert-dwelling renegades wearing the waste of the late-stage capitalist era.
Is it possible to teach a robot compassion?
"When we started thinking for you it became our civilization," said Agent Smith in The Matrix. In this collection, the designer draws a line between past, present, and future while questioning the future of fashion in light of excessive consumption and fake morals Preloved items are given new life in dialogue with artificial intelligence and the use of advanced printing technologies. The designer stands in the middle and manipulates the various factors and reality, to create a collection dictated by existing material and led by the imaginary.