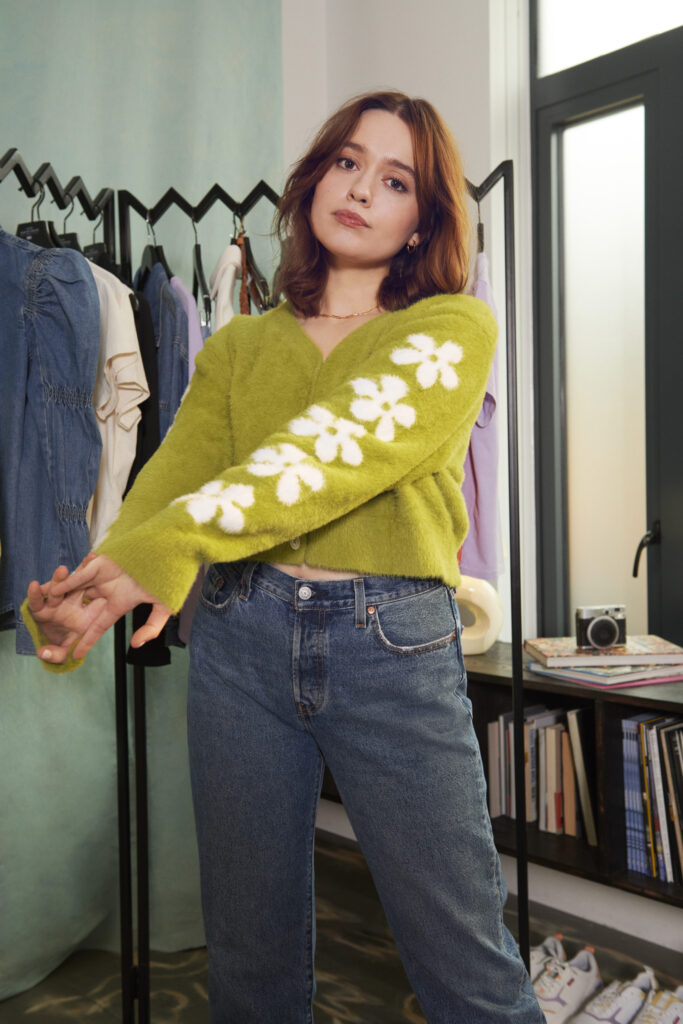 The Levi's® brand proudly announces BAFTA-award winning actress, Aimee Lou Wood, as the face of their Spring/Summer 2022 campaign. Captured in a playful film and series of stills, Aimee takes us on a style journey with her forever favourite uniform: Levi's® Jeans and a nice top.
A brand synonymous with authentic self-expression, Levi's® continue to grow as one of the most instantly recognisable brands in the world. Since its inception of the blue jean in 1873, Levi's® have offered a timeless style that continues to be adopted by countless generations, withstanding the test of time. Almost 150 years on and the iconic 501® Original continues to unite both style and function, while the brands ever adapting new product categories allow Levi's® to honour the stories of the past whilst responding to customer's taste of the present. For SS22, Levi's® does just that, paying homage to the archives through the introduction of the 501® 90s. A style offering a more relaxed fit through the seat and the leg, this midrise 501® captures a casual, relaxed look with just the right amount of attitude.
It doesn't stop there. Led by innovation, combined with the brands integrity, empathy and strong social values, Levi's® continue to drive efforts for a more sustainable future under the notion, "Buy Better, Wear Longer". With fashion production and consumption having doubled between 2000 and 2020, Levi's® are calling for everyone to rally together and combine efforts to counteract the implications on the environment. It is this commitment to creating a capsule wardrobe around your favourite pair of Levi's® jeans that unites the brand with Aimee Lou Wood for SS22.
British actress and the face of the spring campaign, Aimee Lou Wood, is no stranger to throwback style. Starring in Netflix phenomenon Sex Education, the high school comedy-drama filled with a mish-mash of nostalgic film and fashion references, her turn as the affable and endearing every girl, Aimee Gibbs, saw her serve up looks straight out of the history books. In her frank and funny portrayal of a teen trying to navigate the trials and tribulations of growing up, Aimee handled topics ranging from sexual assault to friendship fall outs with whip-smart wit and a relatability that not only made her a BAFTA Award winner, but had us all wanting to befriend her off-screen too.
Instantly answering the eternal "What to wear?" conundrum, jeans and a nice top is a favourite, a fail-safe, a customisable combination with endless possibilities. In the campaign film, shot by Rosaline Shahnavaz, Aimee Lou Wood shows us how easy it is to have fun with the nostalgic style pairing that's been a hit since the early 00s: "The ultimate. A classic. Can't go wrong," she says. "Jeans and a nice top: they're famous for a reason."  Moving beyond being simply a reliable answer to a sartorial question, this enduring duo is all about turning your trusty denim into a never-ending wardrobe of style possibilities. With a nod to the iconic '90s movie Clueless, to celebrate the SS22 collection Aimee steps into our digital outfit-generator, showing us all the ways in which your Levi's® – when paired with a statement or staple top – can switch up your style time and time again.
On the collaboration and classic combo, Wood says, "If my mum taught me one thing, it's that you need jeans and a nice top – and that's basically it. I've come to rely on my trusty pair of Levi's® jeans and a nice top for any occasion. It's a look that never goes out of style and can be worn time and time again – you can dress it up, dress it down, be yourself, all in a failsafe pairing. My first pair was obviously the 501® – Classique! I'm thrilled to see a makeover of the fit this season with the introduction of the 501® 90's. The gift that keeps on giving and only gets better with age."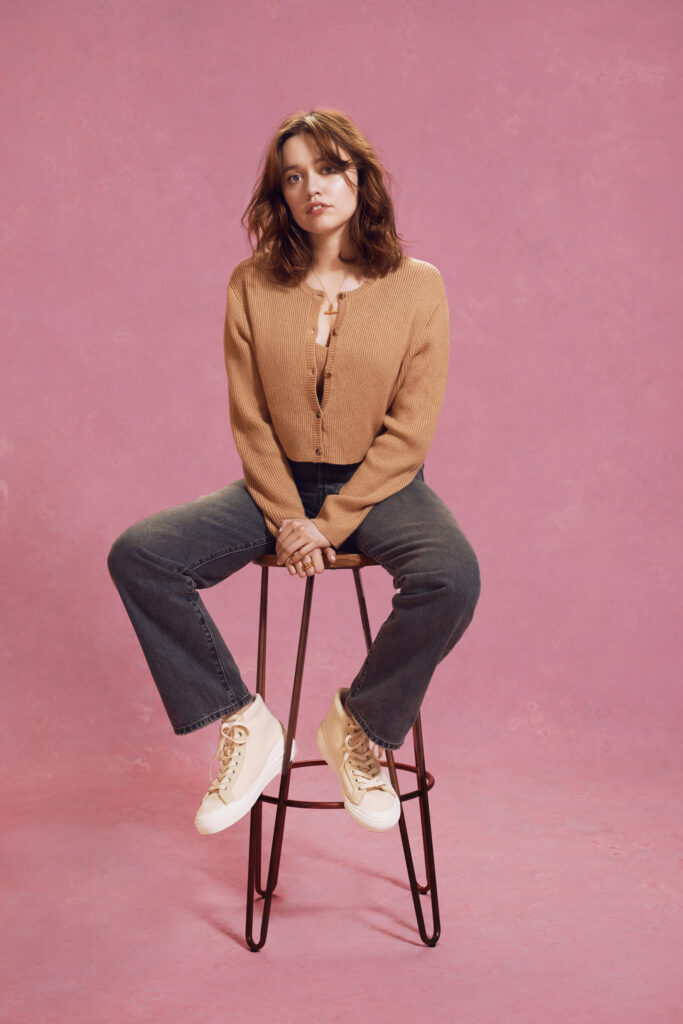 Aimee demonstrates this by building outfits for a multitude of occasions, spanning comfy workwear for the first day of rehearsals, to a Sunday "brunch with the pals" and an all-singing-all-dancing night out.  Opting for a 90's pairing of the 501® 90s and matching 90's trucker, Aimee showcases how comfort is not just about the fit, but also about what makes you feel good on the inside. Prepared for whatever the day throws at her, she notes "Double Demin! I'm not afraid of it – are you?"
Embodying the ethos of "Buy Better, Wear Longer", Aimee wears the 501® 90s once again, this time with the Rey Smocked Blouse, highlighting how easy it is to transform your look with the switch of one item. And it doesn't stop there. Levi's® have been a blank canvas for self-expression, whether you're purchasing a new style or wearing vintage handed down by loved ones, you can show the best of your individual style.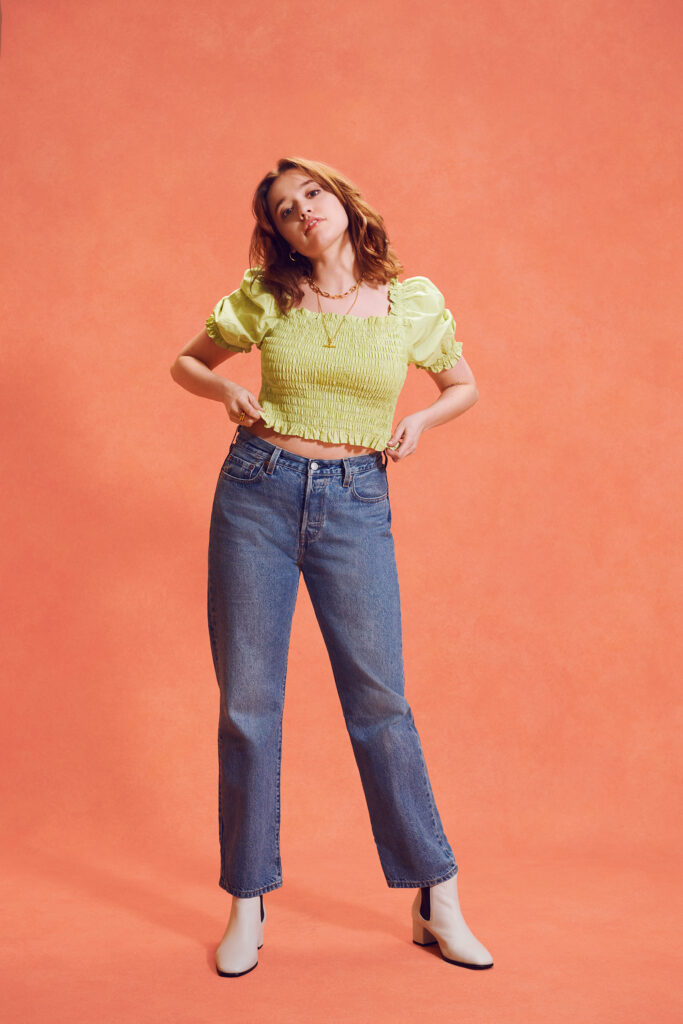 "Jeans are such an important component of women's wardrobes today", said Anit Van Eynde, VP Brand Marketing Levi's® Northern Europe. "Levi's® created the first ever blue jean for women in 1934 and over time Levi's® has always been front and centre when it comes to style and individuality. Levi's® have evolved beyond a piece of clothing to become an expression of identity, enabling women to feel strong, confident, and most importantly happy in who they are. We're delighted to have Aimee as part of the family, showcasing her favourite ways to wear denim again-and-again, with a new spin each time. "
The full SS22 collection worn by Amiee Lou Wood can be purchased at Levi.com, via the Levi's® 247 App and in-store.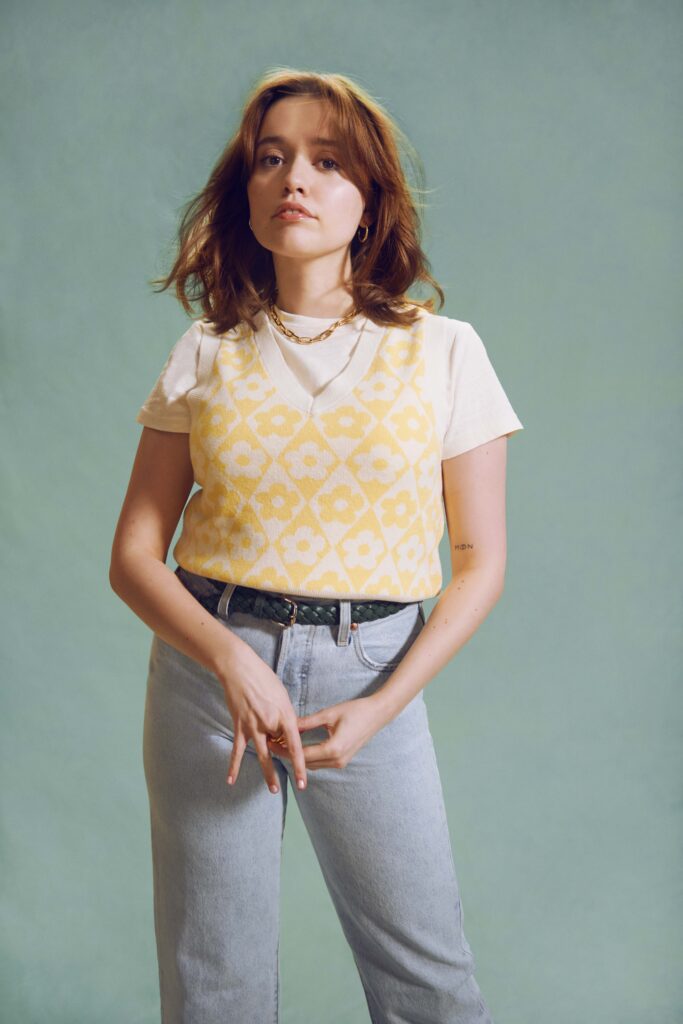 Words: Levi's Press
Stills Photography: Rosaline Shahnavaz
Directing: Rosaline Shahnavaz