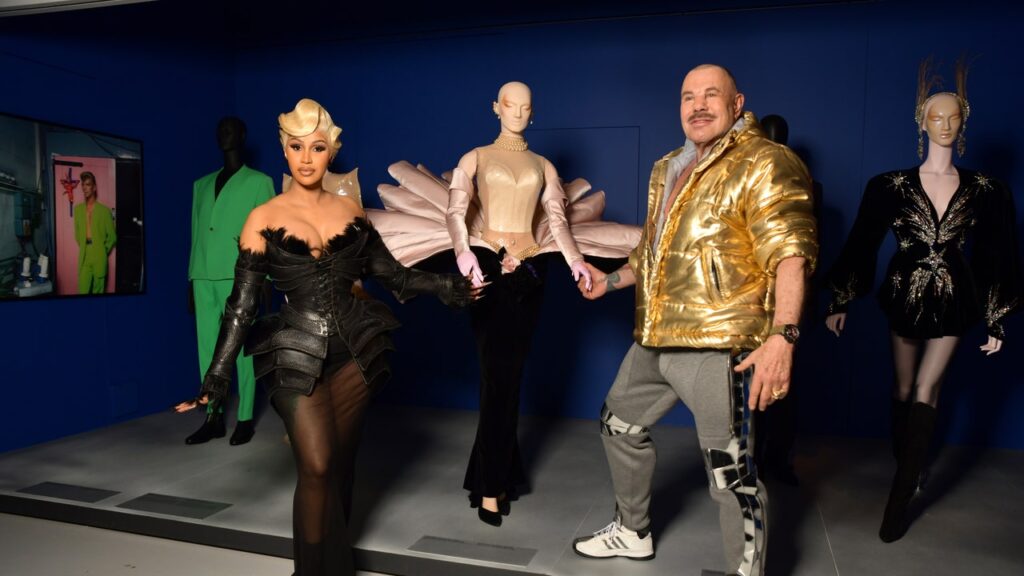 Last Month saw the death of French avant-garde fashion designer Thierry Mugler. Aged 72 Mugler died peacefully of natural causes and in this we reflect on some of the outstanding work of the designer who has been worn by Grace Jones, Beyonce, David Bowie, Cardi B and Michael Jackson.
One of the greatest ever and sure to be remembered as such, the late French designer Thierry Mugler made clothes that were as provocative as they were progressive. The same can be said about the shows that accompanied them. Perhaps the most iconic example is his 1995 Couture Show, both Cinematic and transcendental; "The 2001 A Space Odyssey" of fashion if you will. The show features cameos from Tippi Hedren and James Brown and can be viewed as an allegory of fashion's evolution throughout the 20th century and way beyond. Incredibly-meta and a perfect precursor to the age of information. The show begins with gothic opulence, alien-like shapes, and bombastic fascinators, before later spiralling into bastardized ode classic Hollywood glamor, pearls and petticoats fit for the aforementioned Hedren herself. 
Aptly, amongst the score was a remix of Bernand Hermans score for Hitchcock's "Psycho". What better music could there be to celebrate the uncanny? The entire show is almost absurdly memorable and filled with countless iconic fashion moments. Many will reference the "Metropolis"-esque, body-fitted sci fi-wear (later worn by Beyonce in her "Sweet Dreams" video) or the women in a skirt suits, padded like caricatures smoking cigars or maybe the closing piece worn by Simonetta Gianfelici. The Venus Dress was Inspired by Botticelli's 'The Birth of Venus,' and is one of Mugler's most well-known pieces Mugler's Birth of Venus later worn by Cardi B at the Met Gala in 2019.
Mugler had always cast interesting models, he'd often chosen porn stars, strippers, drag queens, and even trans women (before it was seen as virtuous to do so). Ground breaking in essence, Mugler's work was so concerned with femininity and looked great on anyone that could exude that. It's a feminine essence that's not limited to traditional restraints, but femininity in an abstract spiritual sense.
The designer himself was the opposite, physically Mugler was striking, an obsessive bodybuilder, a vessel of queer masculinity. His couture always felt like an extension of the body rather than a covering. "The potential of your body is endless" Mugler once said. This thought is strikingly apparent in all of his work. The pieces and the body flow together rhythmically, as though they are both made of nature, not design.
Mugler said "your body has a memory and it's connected to your spirit. If you want to use it, you have to get rid of the past. It's just like emptying your drawers to put new stuff in them." It's the collision between nature and the synthetic within Mugler's work that makes it so unique. And this was captured in every facet of his oeuvre: the fragrances, the ballet, the photography. Mugler was a true auteur and a devastating loss for the fashion world.
Words: Aimee Armstrong
Images: Vogue and Another Mag